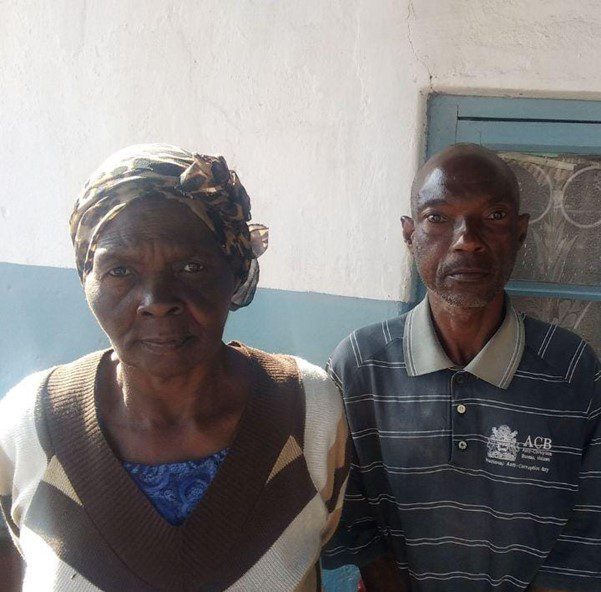 My name is Blessings, and I was born in 1964. My wife's name is Mary Chithila, and she was born in 1963. We reside in Lilongwe, Malawi. We were baptized into Christ in 1999. I was the first to be baptized, and when my wife noticed how spiritually transformed I had become, she was amazed and wanted to understand more about the Church that had helped and converted me from a whole mess, after that, my wife was also baptized. Our late firstborn daughter was later baptized, followed by our two boys who have now left the church. In general, our journey as disciples has been positive, but it only became more difficult when I lost my job.
I had a stroke while working for a brother in the church at the time, and we were printing publications (Media). At some point, he was compelled to close his business. But the brother did everything he could to keep me until the company was closed.
The difficulties began after I lost my job and had a stroke. This has resulted in both financial and health issues, since both my wife and I have high blood pressure and must take medication. In addition our city was severely destroyed in certain areas by Cyclone Freddy; many people are now homeless, and some have died, but God preserved our lives, and we are grateful.
Apart from that, the life of being a disciple is great.
Request: $1,000
Severe floods submerged many provinces of the Democratic Republic of Congo. In Kinshasa, small rivers, canals and sewers overflowed, flooding the streets.
These torrential rains caused enormous damage during the night of Monday 12/12/2022 to Tuesday 12/13/2022, nearly 100 people lost their lives in Kinshasa.
The Church of Christ in Kinshasa has seen many of our brothers and sisters lose their homes to the floods. Below is a list of 10 families including nearly 25 children and 20 adults who desperately need help during this extremely difficult time.
Name of Families
SHUNGU Family
Mabule Family
Makila Family
Lochanga Family
Mata Family
Ndaya Family
Boelly Family
Moke Family
KABWANBA Family
Kasongo Family
Request: $6,000
Severe flooding has overwhelmed many areas in Nigeria. In Bayelsa State, more than 700,000 people have been displaced and unfortunately, the situation is worsening.
The Church in Yenagoa, Bayelsa have seen many of our brothers and sisters lose their homes due to flooding. Below is a list of 19 families including nearly 30 children and 30 adults who desperately need assistance during this extremely difficult time.
Request: $10,000
First of all we want to express our gratitude for your help and support. In the face of Hurricane Fiona, the brothers of the Church of Christ in Puerto Rico we thank God so much for preserving our lives and homes. God has allowed us to share in his victory because he has allowed us to reflect a sincere brotherhood, united and trusting in him in the face of the adversities that we have experienced as a country.
In these moments, our church is facing the aftermath of hurricane Fiona. One of the challenges that surfaced after the hurricane, is the lack of basic services of electricity, water and communication signals. This in turn triggered the damage of basic equipment, the loss of food, as well as exhaustion . That is why we are requesting funding to assist families in purchasing battery operated equipment such as fans, radios, and generators to allow families to resume vital functions in their homes. We truly believe that this assistance will allow 78 families and individuals to persevere through the loss of power during this hurricane season. We are extremely grateful to God and to you for any help you can give us. May the Lord continue to bless your lives and ministry!