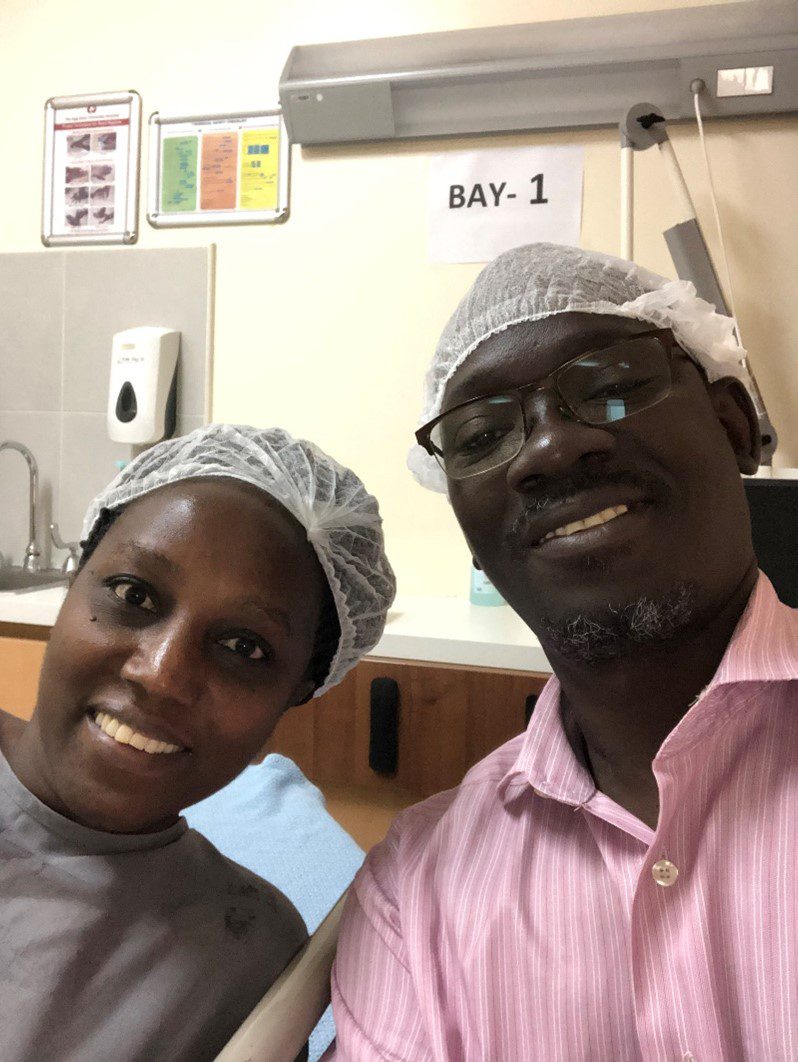 Diddy and her husband Tom reside in Bujumbura, Burundi. They have been leading the church in Burundi for more than 15 years. They have three children, two of whom are teenagers, and one who is 10 years old. Tom and Diddy were baptized on 27th December 1992 and 26th August 2002, respectively.
In the past few months, Diddy has undergone two major surgeries. In January of this year, some gynecologists suspected she had uterine cancer. In the first surgery, the uterus and ovaries were removed. Two weeks after surgery, Diddy began experiencing pain on the right side of her abdomen. The scans revealed that her right-side ureter was completely blocked and this led to second surgery.
The second one was quite expensive but we are trusting God for provision as well as a full and quick recovery. The medical bills for the surgeries and associated outpatient care have been high and depleted resources. Diddy will still need outpatient day care treatment and a third procedure in July to remove an implant that currently supports healing.
Request: $1,000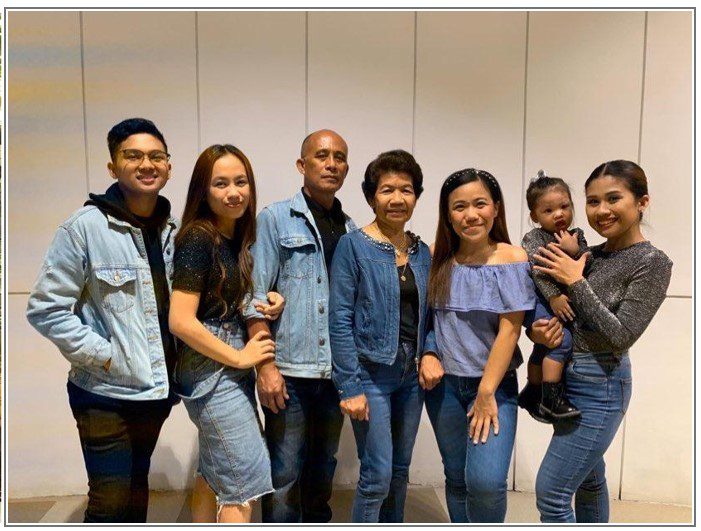 My name is Zai Calumag, and I have been a disciple for 15 years. I practically grew up in the church and witnessed God's miracles. I'd like to introduce you to one of the strongest women I know and one of God's miracle-bearers - my mother. Her name is Ellen, she is 67 years old, and she has been a disciple for 28 years. Initially, she joined the church through my father. She has been part of the Southland Sector in the Philippines and became a Bible talk leader 2 years after her baptism. As children, we grew up witnessing and experiencing God through the church. We saw how our parents transformed and helped other lives transform as well. My mom has been active in serving ministries as far as we can remember. She is tireless when it comes to studying the Bible, encouraging weak sisters.
Early this year, my mom was diagnosed with Non-Hodgkin's Lymphoma, Stage 4. She has undergone 3 sessions of chemo and has 5 more to go. Her body, though weak now, her body is responding well to her medications and her spirit is willing to fight. However, we are still a long way down with her medication and chemotherapy. We believe that God's provision is never lacking and all we have to do in this time of need is to humbly ask and believe that help will come. With humility, we are turning to the generous donors of ETF. With your additional support, it will help my mom recover the soonest and enjoy an extended life to be used for God's plans.
Request: $1,000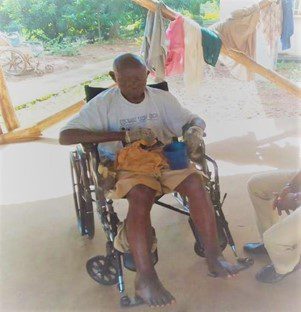 PA. DAVIES is an 88-year-old Elderly brother from the Sierra Leone Church. He lost his wife and all three of his children during the conflict, which lasted for 11 years. He was the only survivor of his family, and he is now a widower residing at Grafton's King George VI Home for the Aged. He has been a committed follower who considers the church to be his sole family. PA Davies is currently unable to walk due to his arthritis. Although he is a member of the church's monthly charity plan, it is insufficient to meet his needs, especially his medical care.
We are seeking your support to help ends meet. Thank you so much.
Request: $1,000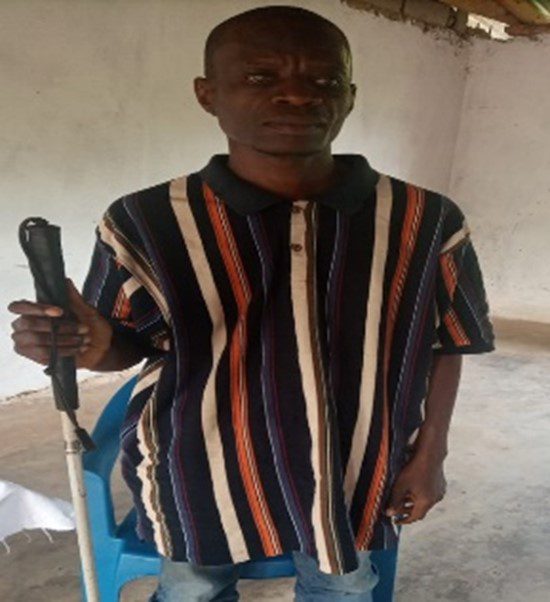 Edwin has been a disciple of the International Church of Christ in Liberia. He has been blind for a long period of time. He makes a living by tending to his little garden, but due to his age, he he is experiencing some health issues and body pains that require medication. His only son is not earning much to support his own family and Edwin.
We seek support on behalf of Edwin from ETF to enable him to feed his family and take care of his medical needs.
Request: $1,000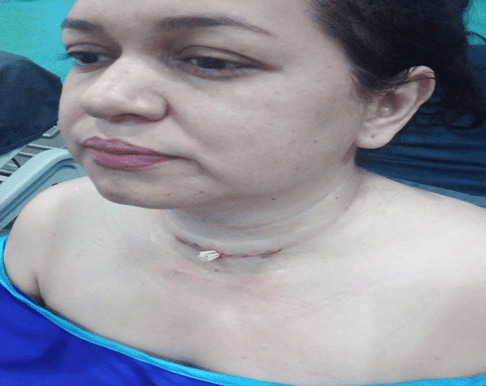 My name is Karla, and I have been a faithful disciple of the Honduras Church for 26 years. My husband and I have three wonderful children: two sons and a daughter. Last year I was diagnosed with thyroid cancer and I have to undergo surgery to remove the tumor. My doctor has prescribed that I have to take medication for 5 years to avoid complications. Unfortunately, these medicines are very expensive and because of my health condition, my husband is the only one who works to meet my medical needs and take care of our children, so it is impossible for us to buy the medicines we need with our income.
For this reason I ask for any assistance you can give me towards my medical expenses. Thank you in advance.
Request: $1,000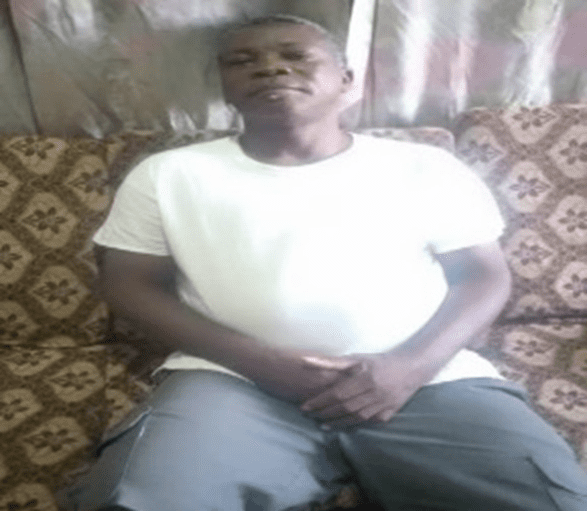 Joseph is a faithful disciple and a member of the International Church of Christ in Accra Ghana. He's been unwell since last year and is now on medication that costs $85 per month. Joseph was experiencing problems with his spinal cord, and the doctor advised him to have numerous tests and scans performed; however, he was unable to do so due to a lack of funds to cover all the costs. During this difficult time, Joseph is seeking financial assistance from ETF to undergo Spinal Cord Surgery.
His situation has worsened as of today. He is in a lot of pain, and because of that he couldn't walk, Joseph had to stay at home. He will be grateful if ETF comes to his financial aid. Any assistance would be highly appreciated.
Request: $1,000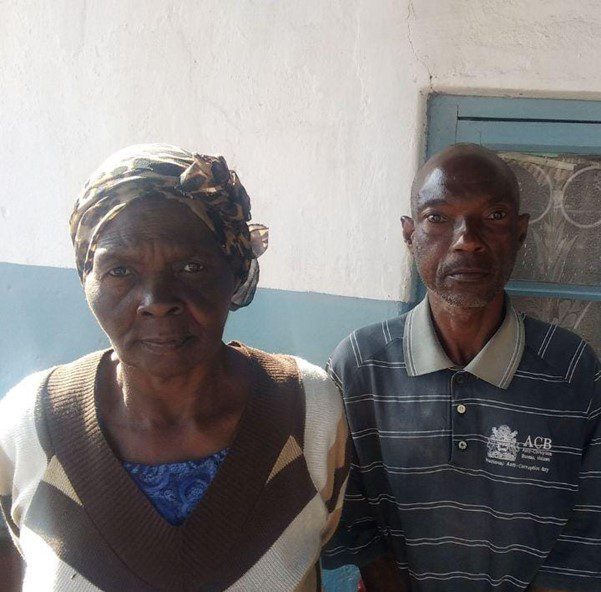 My name is Blessings, and I was born in 1964. My wife's name is Mary Chithila, and she was born in 1963. We reside in Lilongwe, Malawi. We were baptized into Christ in 1999. I was the first to be baptized, and when my wife noticed how spiritually transformed I had become, she was amazed and wanted to understand more about the Church that had helped and converted me from a whole mess, after that, my wife was also baptized. Our late firstborn daughter was later baptized, followed by our two boys who have now left the church. In general, our journey as disciples has been positive, but it only became more difficult when I lost my job.
I had a stroke while working for a brother in the church at the time, and we were printing publications (Media). At some point, he was compelled to close his business. But the brother did everything he could to keep me until the company was closed.
The difficulties began after I lost my job and had a stroke. This has resulted in both financial and health issues, since both my wife and I have high blood pressure and must take medication. In addition our city was severely destroyed in certain areas by Cyclone Freddy; many people are now homeless, and some have died, but God preserved our lives, and we are grateful.
Apart from that, the life of being a disciple is great.
Request: $1,000
A faithful disciple for 17 years, she met our church through a random invitation. Magda a mother of 2, is a quiet sister, very deep, and always wants to study and grow more in her knowledge and love for God. Unfortunately her health forbid her from being very active but she always helps out with ideas how to make the women meeting in her group more effective.
Her husband recently became quite ill due to a liver virus and diabetes. She is currently suffering from a severe kidney problem and is unable to obtain the necessary therapy, which is negatively impacting her health. Any help provided for her is much appreciated.
Request amount $1,000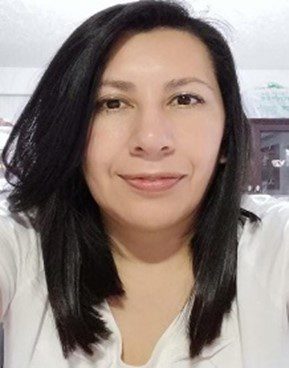 My name is Sonia Isabel Mendoza Castillo. I'm 48 years old and part of the Singles Ministry. In 1993, I was baptized at the age of 18 in Mexico City. Being a part of the church has been a joy and a privilege for me, but there have also been difficult times. Throughout my Christian life, God has allowed me to disciple countless women as well as bring souls to Christ, the majority of whom are still faithful disciples to this day. I am currently employed as an English teacher in a public elementary school, but my salary is modest for a teacher at that level and with only 18 hours per week in front of a class. I started studying Pedagogy at UNAM (National Autonomous University of Mexico) a few years ago, I finished my thesis, I just need to make some changes to the conclusions, and I'm hoping they can give me a date for my professional exam soon so that I can fulfil a dream that has been cut short for a long time, as well as develop professionally in another area. Concerning my health, I was diagnosed with stage 4 breast cancer about a month ago. For me, this is a devastating prognosis as I never imagined living through something like this. Unfortunately, a disease of this nature has a significant emotional impact as well as financial implications for me.. They ran several tests on me, and the treatment is quite costly. In this situation, I feel compelled to seek financial assistance as soon as possible, because everything exceeds my budget. Despite everything, I have faith that God is in control of my situation, and that, as his word affirms, he will not subject me to tests that I cannot bear, and that he will even provide us with a way out of the test so that we can bear it (I Corinthians 10:13 DHH). This is a promise I am holding on to, and despite the bad news, I believe that God is a God of power and impossibilities, and I will do everything in my power to be the best I can be, knowing that the rest is up to my creator.
In fact, I've seen a lot of God's love in this process, including brothers who offered me times of prayer for my health and phone calls from a few sisters who offered me encouragement and financial assistance. Without a doubt, God has shown me his infinite love through his people.
I appreciate you taking the time to read my profile, and I would be grateful if you could assist me financially in any way so that I can continue with my treatment. God bless you, and may your generosity multiply.
Request: $1,000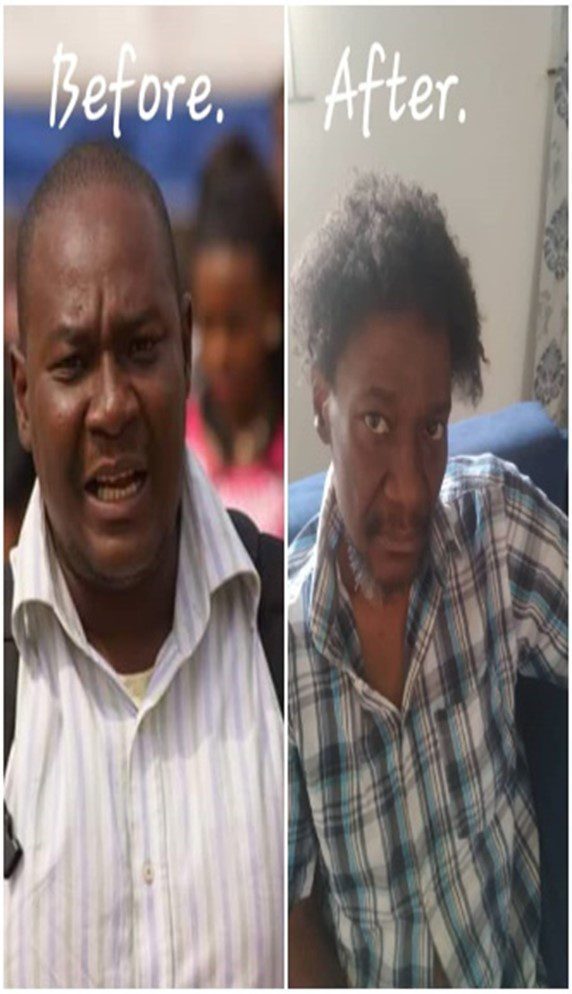 BOLAJI AYEMONA has been a disciple in the Lagos church's Ikorodu region for over 20 years. He's married with two kids. Bolaji contracted a strange illness in 2016 that left him physically weak. He has two large sores (DERMATOFIBROMA) on his left knee and midback that have not healed over time. These sores are "eating" him up (weight loss) and draining him (severe weakness and blood loss - anaemia), endangering his life. He is compelled to use palliative measures such as frequent hospitalizations for treatment and blood transfusions.
He is being managed by a professor and her team at the Lagos University Teaching Hospital (LUTH) where series of tests are requested. Due to lack of funds it will lead to poor progress of test and investigations, delay in commencing treatment and the possibility of turning to cheap alternative forms of therapy. The church and some people informally have tried their best to help and support him, but it does not able to meet the need. Despite of Bolaji's health condition he remain positive and in good spirit. Estimate of the cost of the tests, treatment, support therapies are roughly estimated at 2 Million Naira. He is seeking the support from ETF to enable him live life.