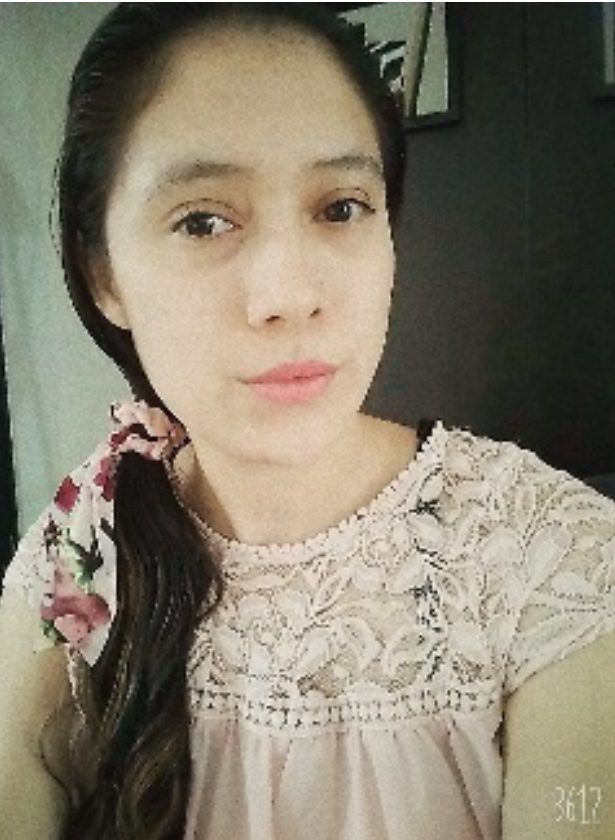 Greetings to all my brothers and sisters. My name is Beatriz Buezo Hernandez, I am 23 years old, and in faith I am 4 years old. Currently I am out of a job, I was taking care of a child and doing the cleaning, I am the only financial support of my family since my brother suffers from epilepsy and cannot work because because of his situation they do not want to hire him. Currently I am caught by surprise when I find myself without a job and I feel worried since the job included lodging, my boss gave me 3 more weeks of lodging, and this type of job is very long to wait to find and it is a long process in a matter of the recommendations, apart from my health is not good since the gynecologist detected a 4.5 cm endometriosis and this has affected my diet, and currently I cannot continue with my medical consultations and solution for my problem. I am seeking $850 to help support me during this time.
Thank you very much for taking the time to read these lines of my story, I trusted in God's plans and that he will be in control of my situation.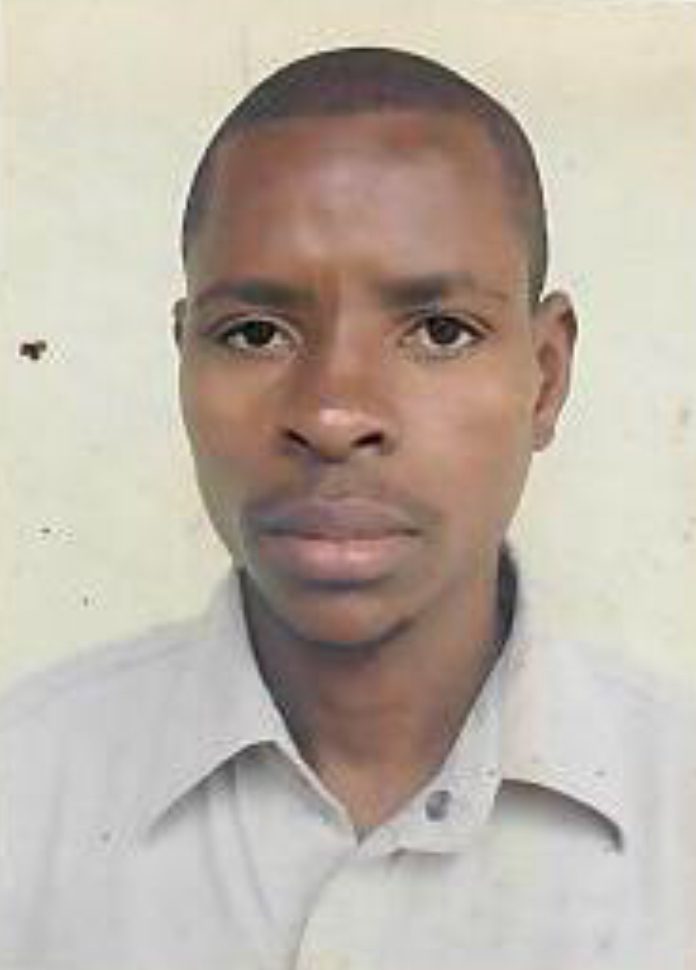 Hello brothers and sisters, my name is Clège Mata, I've been a disciple for 18 years, married and a father of two children.
I lost my job as a result of the pandemic, and I found myself in financial difficulties. I embarked on building a small business to survive with my family. Given the increase in the cost of living, I find myself in difficulty meeting family responsibilities such as paying rent, and buying groceries for my family.
I am seeking financial assistance of $1000 to help me pay the rent, and get food from the grocery store for my children.
May God bless abundantly.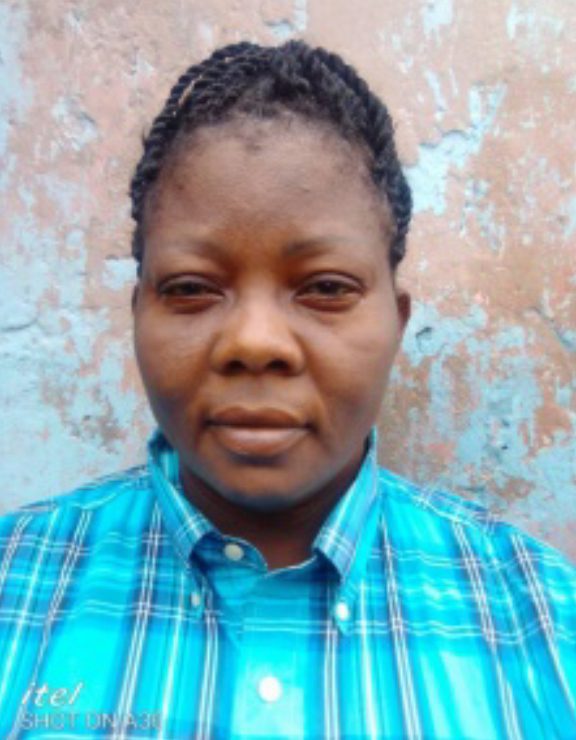 My name is Chantal Kingolo, I've been a disciple of Jesus for 22 years. I am an entrepreneur working in the making of wedding and birthday cakes. My husband lost the job around 10 years ago. My family and I live from this little activity that I do. Unfortunately, business has slowed considerably since the pandemic and I now find it difficult to make ends meet. I ask for your help to get through this difficult time.
Thanks to generous ETF donors, this need has been met!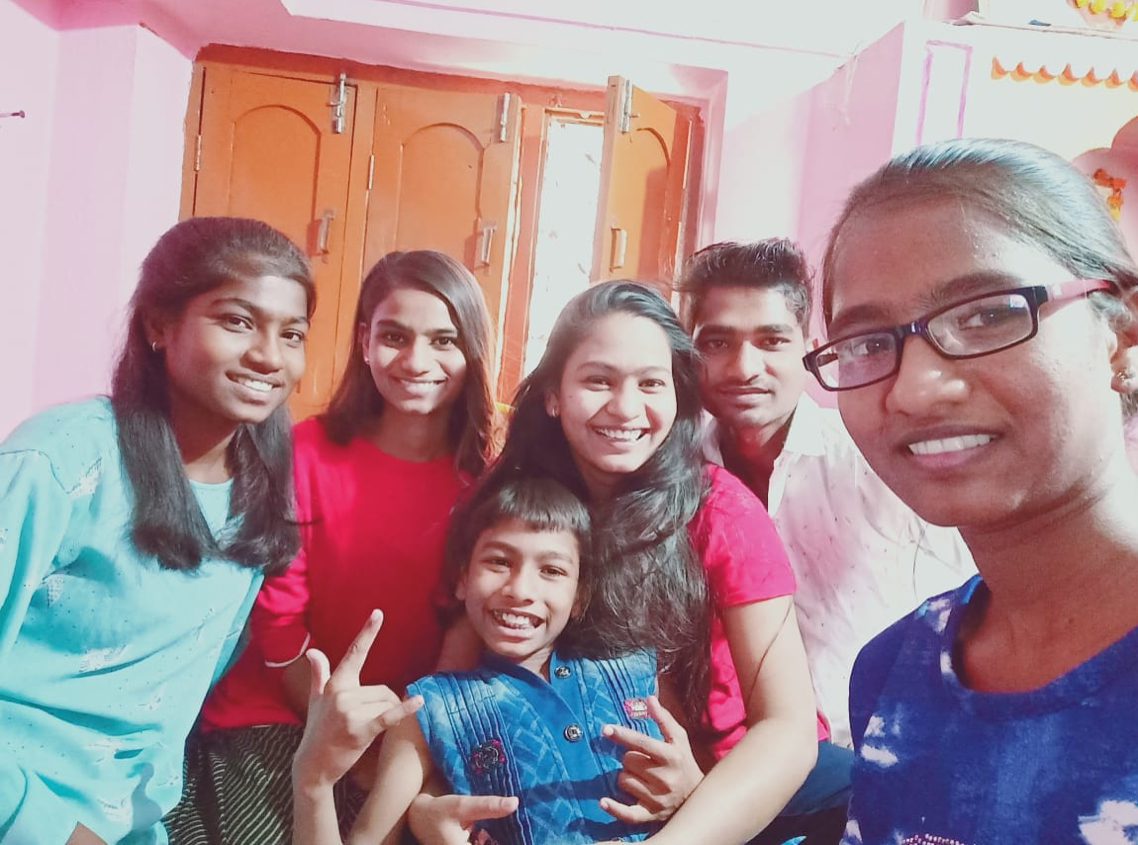 My name is Mayavati. I got baptized back in the 2020. We are a total of 7 members of the Buddhist family. My mom and all my sisters also became disciples of Jesus.
Our daily expenses are increasing day by day and my elder sister alone is working and taking care of all of us with her $15,000 (rupees) salary as of now. 17 years back we left our village and moved to town (Bidar,Karnataka) for higher studies. Since then we have been staying in a rented house which costs $4,000 (rupees) per month, and my elder sister stays in a rented house in Hyderabad.
After the death of my dad, my mom became weak and fell sick often. The doctors are saying her Blood Pressure is low and she needs to care for herself. Not only that my health has also not been good for 2 years. I have suffered from Anemia and I also need to take injections continuously to increase my blood level. Due to this not able not focus on my studies.
Recently 2 months back my grandmother fell down and her leg broken. She is not able to walk anymore and she is staying with us. Because of pain she is crying and shouting and our house owner is telling us to vacate the house. We need to move to another place at the earliest. We need to pay our debts also. It is very hard to find houses because prices are very high and facing a lot of water issues in many houses.
All these issues make us disturbed and stressed. No financial support from relatives and no one supporting us because we became disciples.
We all are praying and hoping in God only. We are requesting $1000.
Thanking you Sister.
Mayavati From Bidar Church, Karnataka, INDIA.
Thanks to generous ETF donors, this need has been met!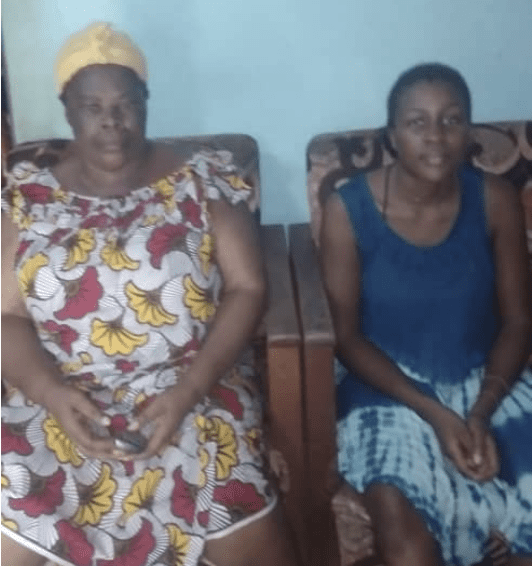 My name is Janette, I am 9 years old in the faith and I have 2 children. My husband died in March. I find myself a widow with two children who still go to school. I worked in an NGO which terminated my contract because of some difficulties encountered. I am asking you for help of $750 dollars for my rent and to provide food for my family.
Be blessed in the Name of our Lord Jesus!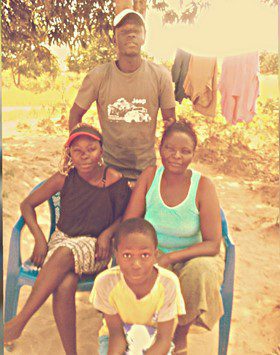 Angelina, is a widow with three children. She met disciples in 2020 through some Bible study meetings that took place in her neighborhood. It was during this period that she received the invitation to study the Bible and later gave her life to Christ.
Angelina is a merchant, an activity she carried out in the public square to support her family. In mid-2021, she faced serious health problems, a situation that left her without the strength to continue her activity as a trader, as well as creating immense difficulties to support her family. Because of this, two of her three children were unable to continue their studies.
We ask for help of $1000 to help her rent a better house because where she currently lacks electricity, help with her children's studies, food and her commerce.
Thank you so much for your love and generosity.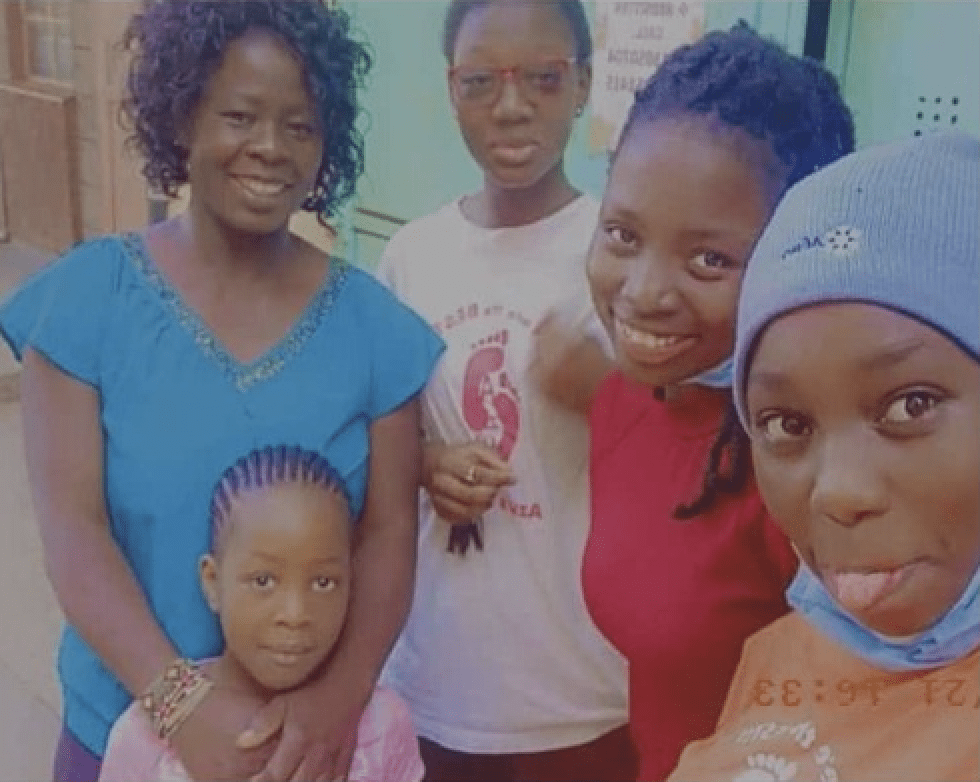 Joan was baptized in October 2010. Joan Nyangi is a single mother with four girls. She separated from her husband four years ago leaving her to care for her families needs.
Joan's main challenge is meeting the basic needs, as one of her daughters has a growth in one of her breasts and is on costly medication and under the doctors watch. Joan has been trying her hand in business, but with covid shutting down most small businesses it has become a serious challenge providing support.
She is seeking $750 to help with her daughters medical expenses as well as take care of some basic needs. Thank you in advance for your love and support!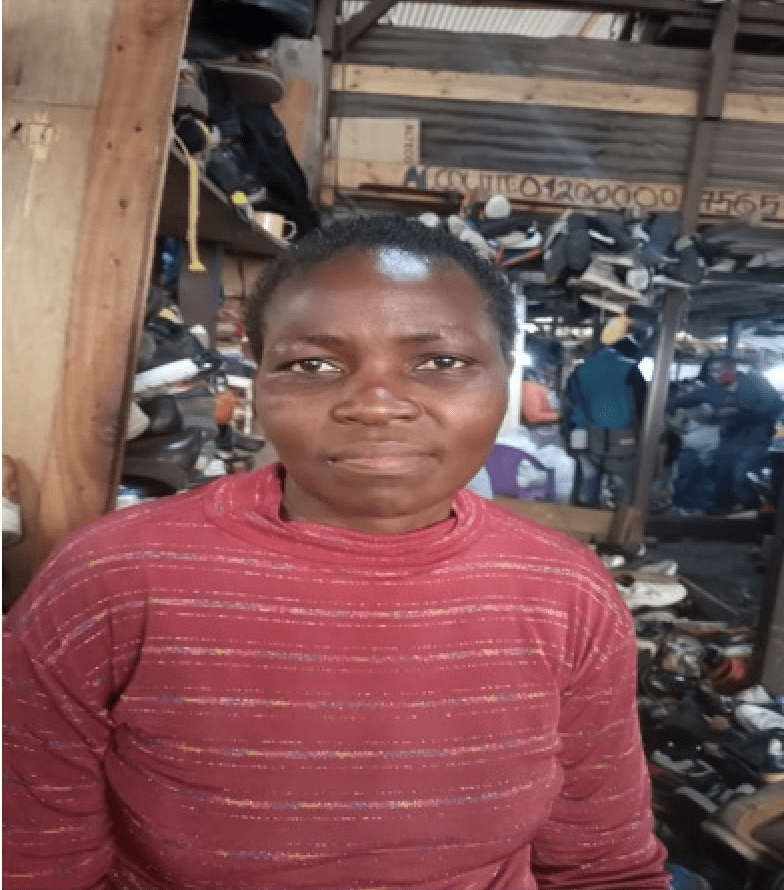 Agripina was baptized on April 14, 1992 and is a mother of 3, ages 21, 16, and 8. In February 2021 while she had gone to do work at a small business in Gikomba, her husband took his stuff and left her, leaving her to fend for her family. She has to take care of rent which is $900 USD.
She did not know where to go, but luckily with the help of disciples she was able to move into a one bedroom house with her children. She is a business woman, but Covid-19 has caused a strain on her. She has had a lot to deal with and a lot of things to pay for. With two of her kids in school, one in high school and the other in Primary, it has been hard paying their tuition. It has also been tough in Gikomba (where she works) due to the constant fires that burn her stock of goods.
It has been tough providing food, rent, school fees, and other needs for her children. The money she brings in from her business is not enough to support everything. She is asking for $750 to help take care of her needs.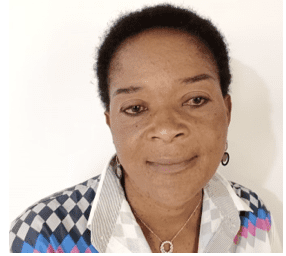 I am Justine Mulanga, disciple of Jesus Christ at the International Church of Christ in Kinshasa.
After the death of my husband, I struggled for several years to take care of my children, I had the idea of opening a small convenience store where I sold vegetables, soft drinks and other day-to-day. With this business, I was able to overcome my financial instability and support my children.
Due to the pandemic, a scarcity of goods on the market, thus causing the price to rise. I had to lose my capital, I find myself in difficulty paying the rent. I ask for financial assistance while I am going through these difficult times. God protects you!
I am asking for $750 to help with rent and food for my family. Thank you and God bless!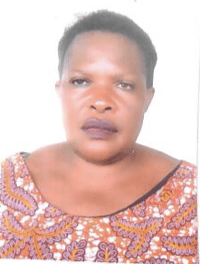 My name is Musawa Chantal, widow, disciple of Jesus Christ since 2020, I was invited by My big sister who helped me a lot to know Christ.
After Marie died, I started selling some food to help take care of my children. The situation relating to the Covid-19, which has brought all sectors of economic activity in our country to the ground. As a result most activities in the big city are slowing down. The result is a scarcity of goods on the market, causing prices to rise. I found myself at home with no money in the face of rising prices and huge currency fluctuations.
I am requesting $800. I am having difficulty paying rent and groceries for my children, I look to you my brothers and sisters for your love and support.