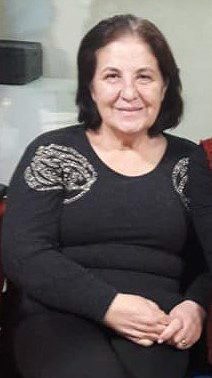 I would like to introduce to you Norma, a faithful member of Lebanon Church of Christ since 2014. Norma was invited to attend a ceremony by her friend where she fell in love with Jesus. Throughout the years all members and ministers have experienced her love, devotion, and commitment for the body of Christ. She is always ready to serve and help others, giving all glory to God, despite her health condition.
Norma is 65 years old and has heart problems that have led her to have open-heart surgery, and develop other conditions.
It has been very hard for her for the past 4 years due to the prevailing economic situation in Lebanon.
She is a devoted mother of four children, three of which are still living with her. It has been very tough for the entire family since she was working as a part time babysitter; her husband works as a taxi driver and three of her children were unemployed for the past two years. They just started working in order to cover basic needs.
On Sunday the 18th of July while going back home after attending the church service, Norma tripped and fell down the stairs. She was admitted to the hospital due to the severe injuries in her face and body. She does not have insurance coverage and is in great need for your support and help so she could pay part of the hospital bill.
I thank you for your generous hearts.
Request: $1,000
Thanks to generous ETF donors,
this need has been met!