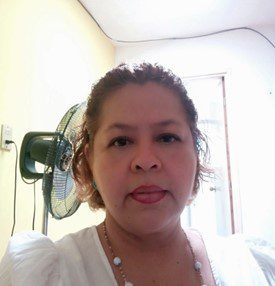 I was baptized on October 2, 2019, after being I was invited by my daughter Danna. I am writing to you to request for your help. I am appealing to your infinite love and compassion as I thank God for allowing our paths to cross via this organization.
Let me explain a little but about my medical and economic circumstances, and what I am going through at the moment. I was diagnosed with diabetes 18 years ago, which requires that I use insulin and other medications. Due to my illness, I have developed many complications, such as dental and vision issues. My current the lenses are our of date and no longer help, and I have lost 3 teeth.
The income I earn is just barely enough to cover necessary expenses, such as rent, food so I am seeking your assistance to help with these urgent needs. Thank you very much and may God continue to bless your life.
Request: $1,000