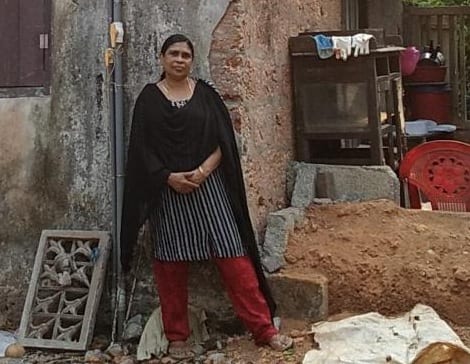 My name is Girija and I live in one of the low-lying areas of Calicut, India. At the age of 29 my ailing parents married me off to a person who was 51 years old at that time. The marriage lasted for 17 years and my husband died of Tuberculosis after a long bout of suffering.
I have been a disciple since 2012, and while my husband was sick, I built a house in which I still live. Every rainy season, two feet of water floods my house and many of my things are destroyed. In 2018, the rainy season was exceptionally difficult, and the foundation cracked leaving it unsafe to live in.
I am in desperate need of funding to rebuild my home to make it livable. Your support will be of tremendous help.
Thanks to generous ETF donors,
this need has been met!