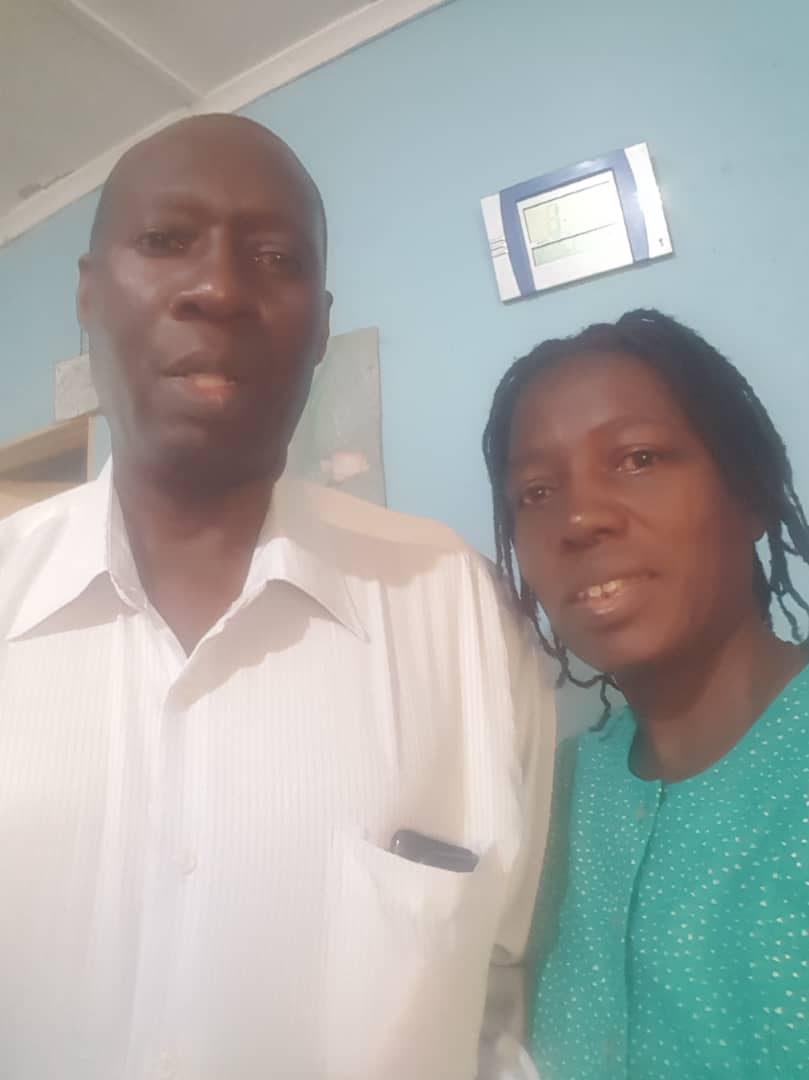 My name is Elisha aged fifty one years and will be turning fifty two in October this year. I was baptized in 1992 in the Harare International Church of Christ.
I used to work for an organisation called Warehouse Wholesale Industries (WWI) a Canadian based company. My boss would constantly ask me to go and start a branch in another city (Mutare) and would refuse saying there was no church of disciples in that city. One day she came to me and said "Elisha why don't you get some guys from your church and go and start a church in Mutare and at the same time open an office for business".
In short l went with two brothers to Mutare (297km from Harare) in 1995, and we met in my rented room for our church meetings Sundays, and it became a brothers church and later as we grew we rented a hall in town where we were meeting for services.
It was a men's ministry until 1997 when l got married to Ella who was baptised in 1991 in the Harare International Church of Christ.
The ministry grew to about 30 disciples, marrieds, and singles, and I and Ella continued to lead and we were not in full time ministry.
I was self employed and Ella being a typist/secretary for a specialist physician then.
Ella and I have four children, 3 girls and 1 boy.
As years passed by some disciples moved to Harare and Bulawayo, other cities, and some left the church so we are much smaller now.
Our economy performed badly and life became challenging and paying of rentals for residence and a place to do business in town became even tougher. We experienced challenges in payment of school fees for our children as well.
As the COVID 19 pandemic affected the whole world we were not spared either, when our government introduced lockdowns and we were to stay home for long periods - rental bills still await us monthly, school fees as well. Our eldest daughter who has just finished high school, has had to forego going to school this year because of no funds. We have had times where we even struggled to put food on the table for our children. Consequently we are in need of financial support to meet our month on month life expenses.
I am still self employed, but my wife's employer (the physician) retired in 2020 so now she is unemployed. We hope that your help will allow us find our footing while we restructure our lives to provide for our family.
Request: $1,000