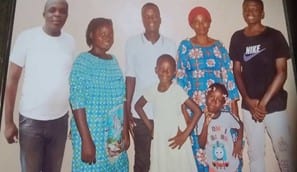 My name is Christine. I have been a disciple of Jesus since June 10, 2000. I am married to Digbé, he is also a disciple, and together we have five children.
From the time we got married, we have lived in a dangerous neighborhood, but have never been able to afford to live in a different part of the city. Lately, we have also had difficulty making enough money to buy groceries or to pay for or children's school fees. My husband is a hard worker, but he does not have a stable job and I have still not been able to find work.
We are seeking your assistance as we strive to find financial stability for our family. Your love and care is greatly appreciated!
Request: $400
Thanks to generous ETF donors,
this need has been met!