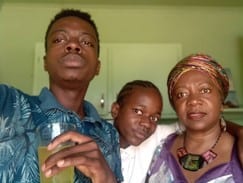 Our sister Nunudzai has been a disciple in Zimbabwe for 9 years. She was baptized in 2012 and three years later she lost her husband in an unfortunate car accident. Following her husband's death, she fell into a severe dysfunctional depression which strained many of her relationships and caused her to lose her job.
Thanks to much prayer, support, and medical attention she was able to work through her condition in 2019. Nunudzai is working to rebuild her life and care for her four children, but the pandemic has brought unforeseen financial difficulties that have deeply impacted her limited budget. Nunudzai and her children are seeking assistance to pay for the extra costs of online school materials, mental health services, and support for basic needs.
Your support for our widowed sister and her children is greatly appreciated.
Request: $300