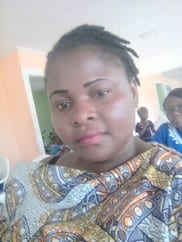 My name is Kwassenwui. I am thirty-eight years old and I have been a disciple for twenty two years. I was married to a wonderful man for eight years, but this year in September I lost my husband. After the death of my husband my son and I moved out of his family's house where we were living. We now rent an apartment and it has been difficult to keep up because I'm not currently employed. Previously I sold used clothing, but the amount I earned is not enough to sustain us without the support of my husband.
I am requesting your help to pay for groceries, rent, and day to needs while I continue looking for work and rebuild our lives. God Bless!
Thanks to generous ETF donors
this need has been met!