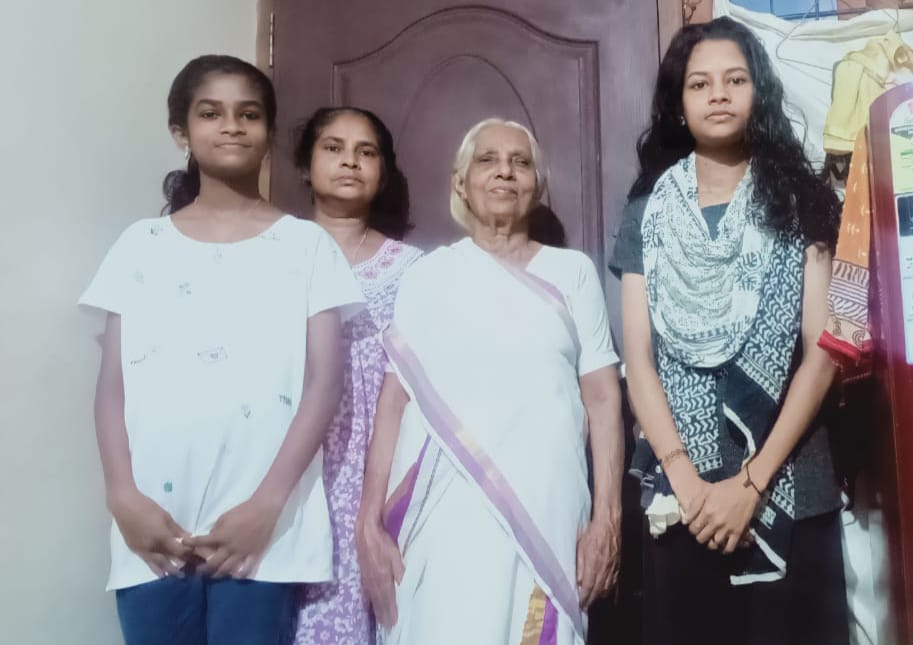 Geetha comes from a Hindu background and does not qualify for government assistance due to her ethnicity. She was invited to the Chruch by a neighbour disciple Ajitha and she came to the church and in due course of time put her faith in Jesus and became a disciple in 2017, facing the ire of the nearby community. She stood strong during those tough times. Ajitha and Geetha were abundantly fruitful, reaching out to Geetha's mother Laxmi, and other neighbours Vilasini, Rajalakshmi, Seena etc. All of them are from Hindu backgrounds and became disciple during the Covid affected years 2018 and 2019. (We are very grateful to let you know, all of them received some kind of benevolence from the Church in the form of medicine, groceries and money during those difficult times). Geetha's immediate neighbour Sunny is coming to the church currently and has expressed his desire to study the Bible.
A year after she became a disciple, Geetha lost her husband who was struggling with blood cancer. While he was in the bed Geetha came out of the house to do whatever work comes into her hand, like domestic help or door-to-door sales etc, and took care of her husband, mother and two daughters. After his demise Geetha is still working as a domestic help and doing her part well. She would not miss giving to God what she could afford every month.
The reason for this request for help is this: Geetha struggles with mild depression time to time and she has low sodium saturation. When this happens, she would sit at home and cry, even when she comes to church she would be crying during the fellowship. We were providing her with necessary medicines whenever she needed it. Geetha has two daughters, elder one is twenty year old and the younger is fourteen. They both have a situation that their skin develops small lump formation. Their father had bigger ones all over his body. Now the lumps are small, new ones come up as time goes by, and it grows also, but it is painless lumps under the skin. This makes the girls very insecure and hopeless, because their chances of getting married or finding a job is grim. As far as we know, such skin situation remains throughout their life time, new ones appear time to time and those lumps grow also.
We also do not know how to help them or what would bring about a sustainable help for them. Kindly consider this, as we are also praying and begging God to show us some way out. And we hope something will come in handy for helping this family.
Thank you!
Request is $1,000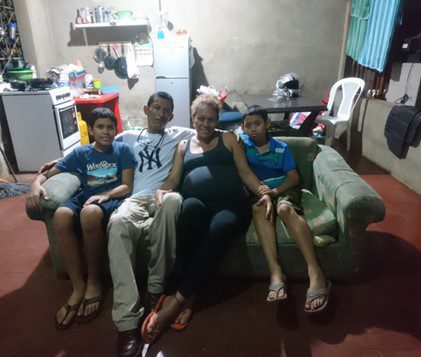 The Lara family lives in Nicaragua. They have been disciples for more than 30 years combined. As it stands, Nicaragua remains the most underdeveloped nation in Latin America so the job availability has been scarce for a long time. After the pandemic, Nicaragua's economy has remained hard hit and their recovery has been much slower than other neighboring countries.
The Lara family recently welcomed their third child, and although they are delighted to have a new baby in the home, but they are worried about the additional expenses that come along with the joys of parenting an infant.
The Lara family is currently seeking your help to keep their family fed and purchase basic needs for their baby while they seek better paying and stable employment.
Request: $1000
Support for six disciple families in Zambia who were suddenly unemployed.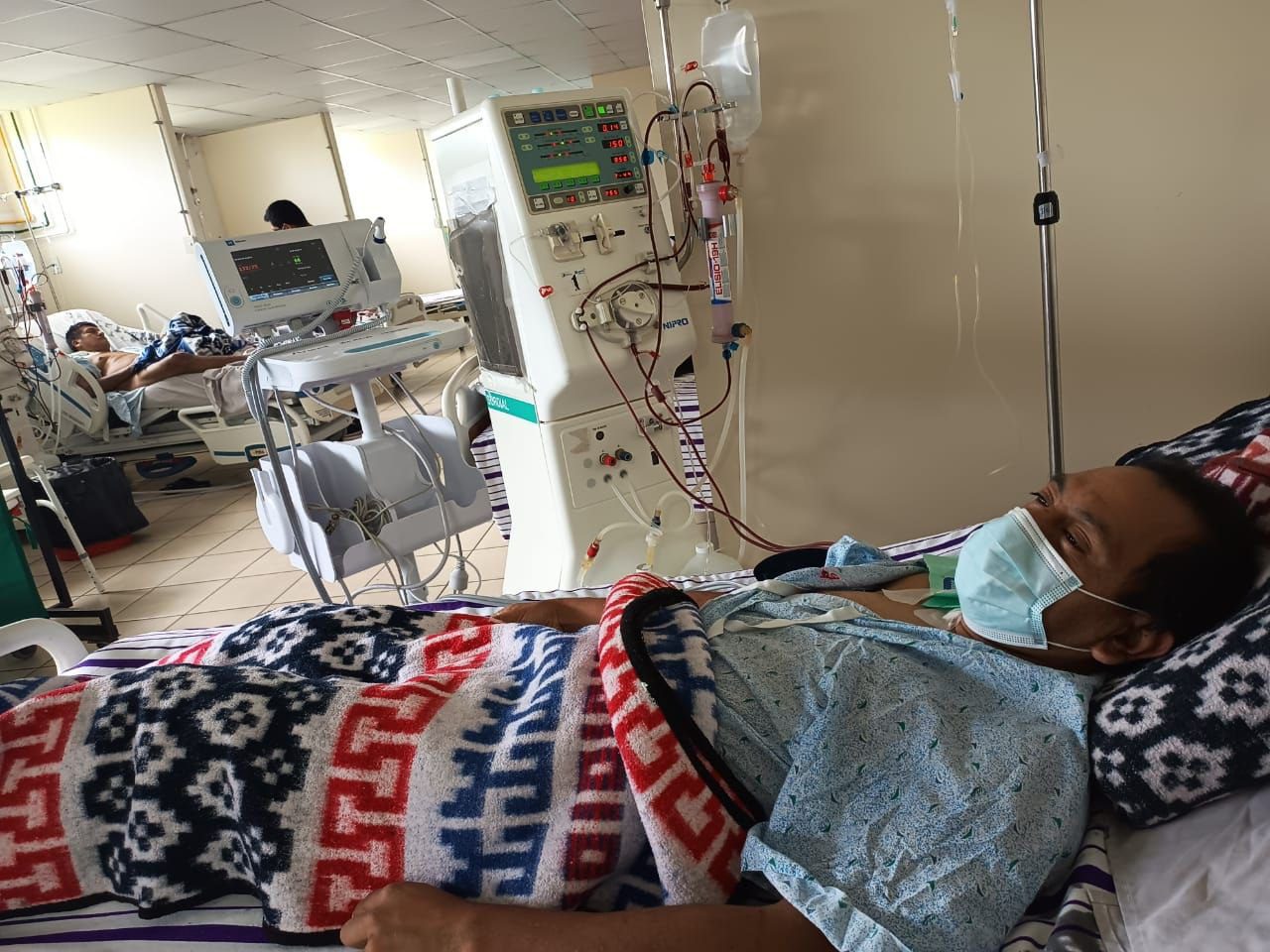 I want to tell you the story of our brother Mario Laparra. He is 43 years old, married, and a father of 4 daughters. He has been a disciple for 20 faithful years and loves God and his church. On May 10, 2022, he was diagnosed with Chronic Kidney Failure. They send him to Guatemala City, which is 4 hours away from Xela, to start his kidney treatment which he has to complete every 11 days. Expenses for treatments and medication are beginning to become very expensive for him and his family. Due to the status of his health, his wife is the only one who is able to work for the moment and it has become a very big burden for her to carry on her own.
Your support for this loving family at this very challenging moment would mean the world to them!
Thank you and God Bless!
Request: $1,000
Severe floods submerged many provinces of the Democratic Republic of Congo. In Kinshasa, small rivers, canals and sewers overflowed, flooding the streets.
These torrential rains caused enormous damage during the night of Monday 12/12/2022 to Tuesday 12/13/2022, nearly 100 people lost their lives in Kinshasa.
The Church of Christ in Kinshasa has seen many of our brothers and sisters lose their homes to the floods. Below is a list of 10 families including nearly 25 children and 20 adults who desperately need help during this extremely difficult time.
Name of Families
SHUNGU Family
Mabule Family
Makila Family
Lochanga Family
Mata Family
Ndaya Family
Boelly Family
Moke Family
KABWANBA Family
Kasongo Family
Request: $6,000
I was baptized on May 5, 2002, a friend who was my neighbor and who at that time attended church invited me, she invited me the day she was baptized and there they invited me to study the bible, for a week I took my I studied and was baptized. Since I was baptized, I serve in praise and I have also served as manager of the church on two occasions.. Since I was born I have suffered from a disease defect called Klippel Feil, which is a disease present at birth (congenital) characterized by the fusion of at least two neck vertebrae. The most common symptoms are a short neck, low hairline at the nape of the neck, and restricted mobility of the upper spine. I was also born with a heart murmur and poor mobility in both hands. I currently have a diagnosis of rheumatoid arthritis, chronic kidney failure and pre-diabetes, which prevents me from having a permanent job, if I stand for a long time my feet they swell and because of the pain I struggle to move. I have also been diagnosed with hyperlipidemia. At this moment, I am undergoing several medical tests as directed by my doctor, to assess the structure and damage of the kidneys, according to the previous laboratory studies I am in stage 3 of CRF (Chronic Renal Failure).
I have been evaluated by endocrinology and I am in the transition stage to nephrology, in addition to all this I have undergone surgery on the knee, cornea transplant, iridectomy (when the iris comes out of the eye). I have had cramps in the lateral kidney area that immobilize me and leave me in bed for two to several weeks. Due to all these complications in my health, it has been difficult for me the last few to be able to have a permanent job that allows me to get my essential expenses. I am seeking your help to support my basic needs while I work on my health and recover to a point where I can start working full time again. Thank you for your love and support for me in my time of need.
Request: $1,000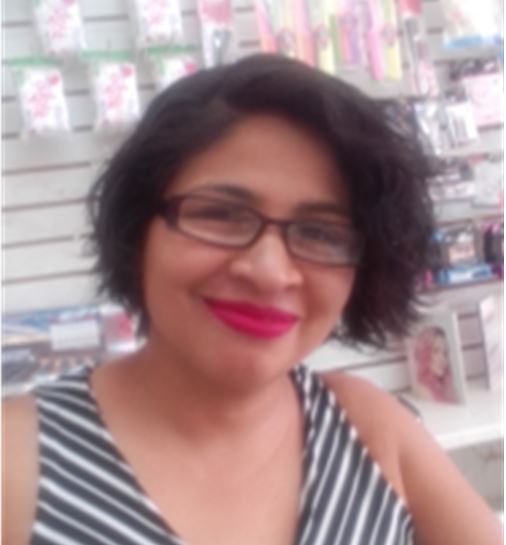 I was baptized on January 26, 1996 in Guadalajara, Mexico, and then I came to live in Tepic Nayarit. I am married have the wonderful 3 children one is a disciple, as well as my husband. Twenty years ago, I suffered an injury to my face and my teeth were badly hurt. I have had 2 root canals, but even that did not completely fix the issues. Presently, I have been enduring more of the consequences of that injury and I am having a lot of trouble biting. The dentist has determined that I have periodontal disease which needs to be treated urgently or I will lose my teeth. My husband and I are hard workers and we have full time jobs, but our incomes do not allow for us to pay for our monthly expenses, provide for our children, and also pay for costly dental treatment though it is urgent. For this reason, I turn to you, and ask that you may help me to pay for these medical costs. I Thank you in advance for any help you can provide. Thank you for your support, I love you in Christ. Sincerely - Nelida
Request: $800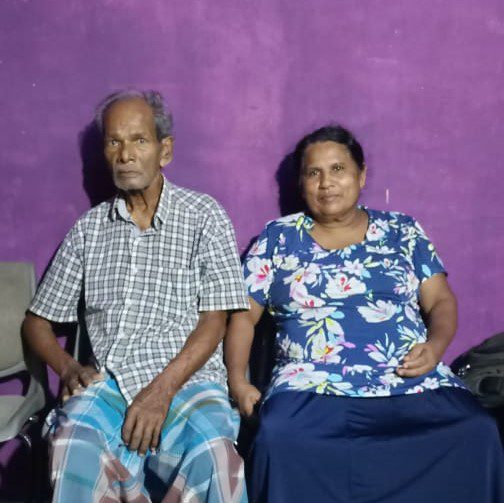 Michael (85) and his wife Danawathi have been faithful disciples of the Ceylon Christian Church for more than 23 years.
Michael is not able to work now due to his poor health condition. His wife and his son both work to support the family but since those jobs are low paid jobs, they have been able to manage only their very basic needs with their earnings.
Due to Michael's health condition, he stays home all day. Their house is in a bad condition and has a lot of repairs and also there is no proper ceiling which makes it very difficult to stay inside the house during the afternoons as the Asbestos sheet roof gets heated and releases the heat inside the building.
Sri Lanka's current economic crisis has made it very difficult for families such as Michaels. They cannot afford to pay for ceiling right now even though it is an important need. They have kindly requested for financial support to fix their ceiling.
Request: $1,000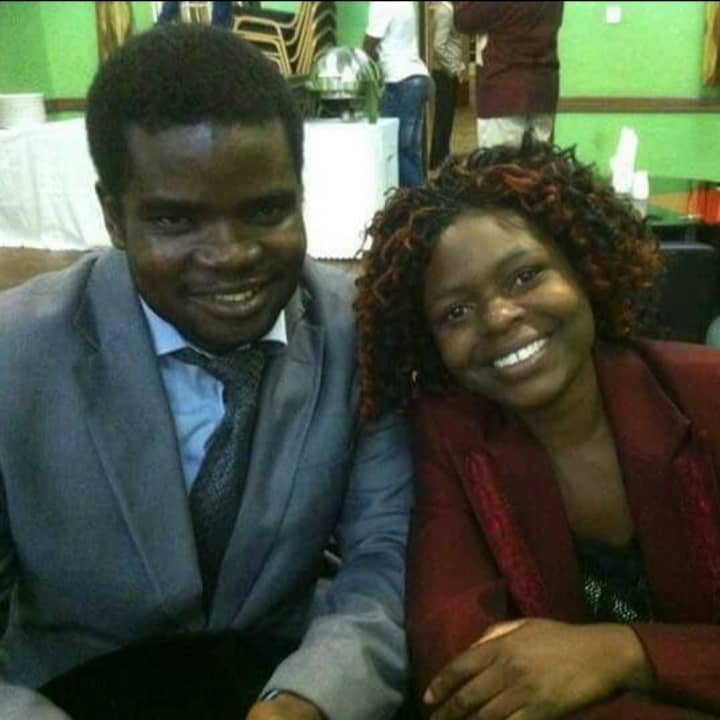 My name is Tariro. I am 41 years old, married, and have three children. My wife and I are members of the Harare International Church of Christ and have been a disciples for the last 14 years.
In 2017 I was diagnosed with a rheumatic heart valve condition which lead me to urgent open heart surgery in India in 2017. I have been getting much better since then and have been diligent in taking my medication. Last month, on my annual doctor checkup, I was told by the doctor that there is a part of my heart that is not pumping blood well and he suspects a coronary artery blockage which can only be picked up by a coronary angiogram scan to check out if it is a problem or not.
If it is the case, he said he will recommend a solution which he said can be a artery stenting or artery bypass procedure.
The scan, a coronary angiogram, is beyond my reach to afford with what I earn which is an equivalent of $300usd per month. I struggle to even properly feed family and pay rent .The scan costs approximately $1,000 so I ask if anyone can assist I would be very grateful. God bless you all!
Request $1,000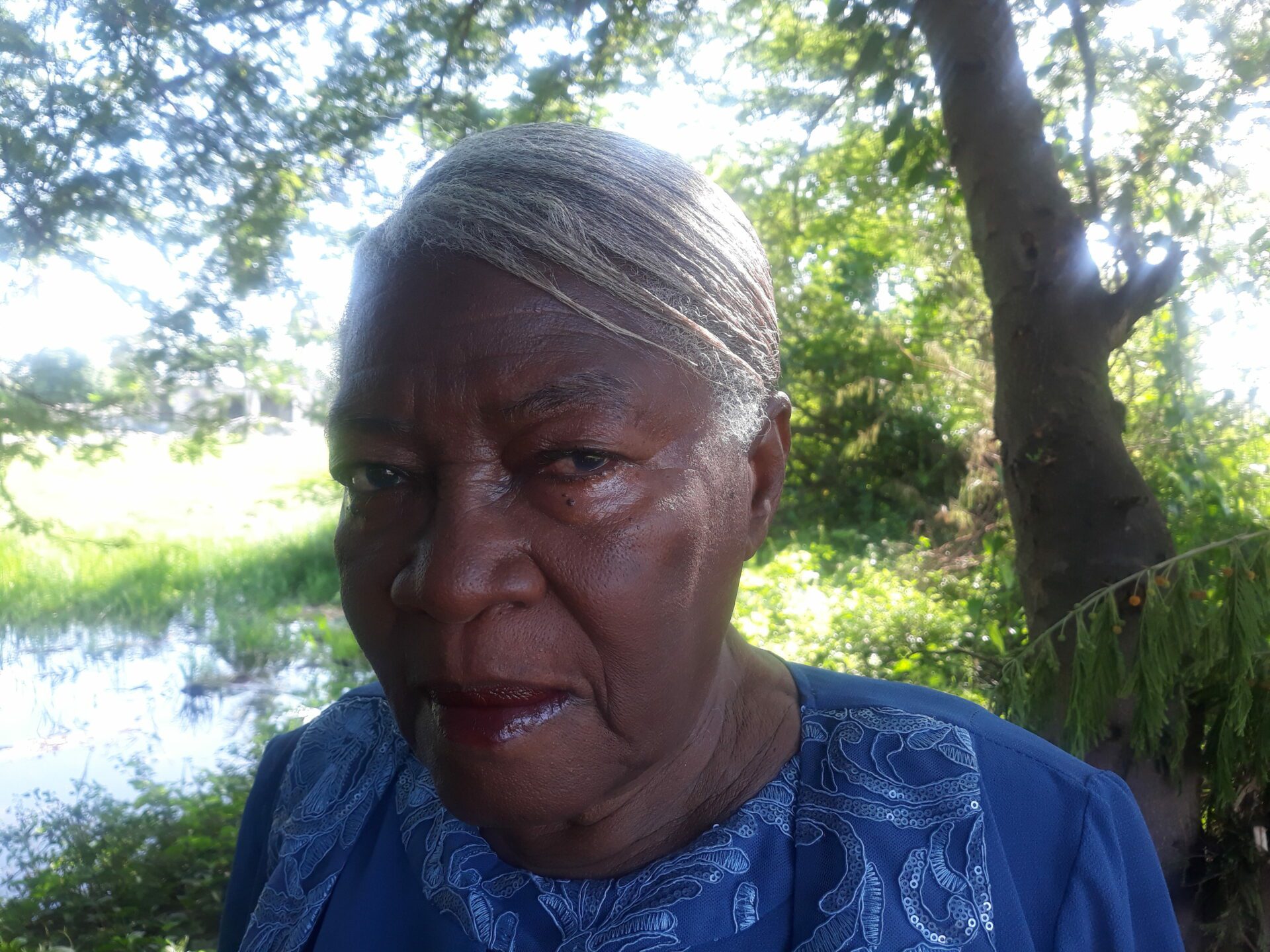 My name is Maryse Louis I have been a disciple for 25 years. I was baptized in Port au Prince and decided to come to Les Cayes as missionary to help the church in this area. I am a faithful follower of Christ because God is my everything.
I come before you today to ask for help because I am in great need. I am about to lose one of my eyes and I urgently need your help to see a specialist. The cost to see the doctor is $400. I pray that you are able to help with this need.
May God bless you brothers and sisters for helping the elderly like me!