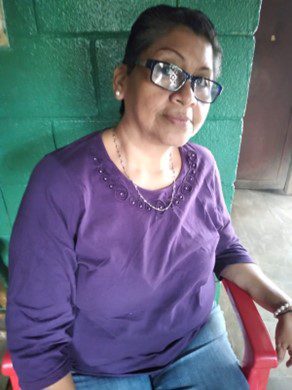 Martha Rosa, a faithful disciple of the Nicaragua Church for four years, found her life taking an unexpected turn when she was recently diagnosed with stage 3B cervical cancer. As a result of Martha Rosa's health diagnosis, she embarked on a journey of treatment and recovery, guided by her faith and the unwavering support of her church community. Martha Rosa recommended that a mammogram, a bone marrow biopsy and aspiration, a pelvic ultrasound, and an ultra-vaginal examination be performed. Her treatment plan also includes a strict diet in addition to these medical procedures.
Martha Rosa is facing a challenging journey and is seeking assistance from ETF to cover her medical expenses and dietary needs. Your generous support can directly impact her ability to access necessary medical care and maintain a healthy diet, significantly enhancing her chances of a successful recovery. Your contribution can make a difference in her life.
Request $1,000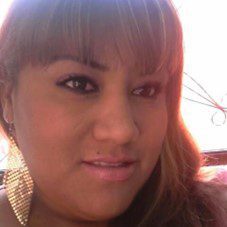 My name is Laura Estela, and I am an active member of ICOC in Saltillo, Mexico. In 2018, I took a significant step in my spiritual journey by becoming a disciple and receiving baptism. Since then, I have been actively involved in various church activities, including volunteering in childcare alongside my fellow sisters.
In early 2019, my life took an unexpected turn. I noticed a small lump on the left side of my neck. Initially, I dismissed it as a minor issue, but as time passed, the lump grew larger. Concerned about my health, I sought medical attention. After undergoing a series of tests and evaluations, I received a devastating diagnosis: stage 4 papillary cancer. The news hit me, and I felt overwhelmed by fear and uncertainty. Despite the daunting diagnosis, I was determined to fight this battle.
I needed a treatment plan that included radioactive iodine therapy, which was unavailable in my city. This meant traveling to other states for treatment, adding to the already mounting medical expenses. The financial burden was immense. My husband, relatives, and church community generously offered their support, but the costs remained overwhelming. Each month, I faced an average of $6,000 in expenses for consultations, tests, medications, and travel. Despite the challenges, I remain hopeful and determined to overcome this obstacle. I am seeking financial assistance to cover the ongoing medical expenses. Your generosity would alleviate the financial strain and allow me to focus on my health and recovery. Thank you for considering my request.
Request $1,000
My name is José Carlos. I was baptized on May 12, 1991, at Triangle Church of Christ in North Carolina, United States, while pursuing my master's degree at Duke University. That same year, upon completing my studies, I returned to my hometown in Mexico and joined the newly planted mission, the Church of Christ in Guadalajara, Jalisco. I even served as a church administrator for many years. During this time, my sister was baptized, and I met my wife, whom I later married. We have been married for 26 years, and God has blessed us with a son, Ian, who is now 23 years old and has been a disciple for five years.
In March 2021, I was diagnosed with a Stage 2 Metastatic Neuroendocrine Tumor, possibly originating in the stomach. Since then, I have undergone chemotherapy, radiotherapy, and immunotherapy treatments. I have been fortunate to have comprehensive medical insurance, as well as the unwavering emotional, spiritual, and physical support of my family and church, for which I am deeply grateful. I am convinced of God's compassion for my life, as I have remained stable throughout this ordeal.
I once again turn to God and to you, my brothers and sisters, to seek your support, this time also financially. After two years of medical expenses, my insurance has reached its limits and can no longer cover my ongoing medical needs. My current income is insufficient to cover my doctor's visits, medical tests, and medication. I am humbly reaching out to you, requesting your assistance in covering my medication expenses for the next few months. The cost of medication is substantial, and any contribution you can make would be greatly appreciated. Thank you for your generosity. I will be forever grateful for your help.
Request $1,000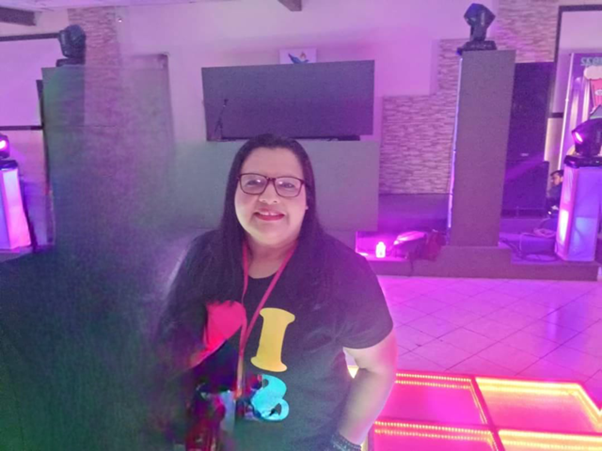 Lissette has been a faithful disciple of El Salvador Church, her unwavering faith a source of inspiration to all who know her. Recently, Lissette received a devastating diagnosis of Uterine Cancer, casting a shadow of worry over her family. She urgently needs a surgical procedure to remove the tumor.
Facing this challenge alone, Lissette's family, also disciples, finds themselves in a difficult financial situation. Without social security to fall back on, they must bear the entire cost of the surgery, estimated at $6,000. Lissette humbly reached out to ETF, seeking your compassionate support and helping her receive the life-saving treatment she needs. Every donation, no matter how small, will bring her closer to a successful recovery. Your kindness will not only alleviate their financial burden but also give them the hope and strength they need during this trying time.
Request $1,000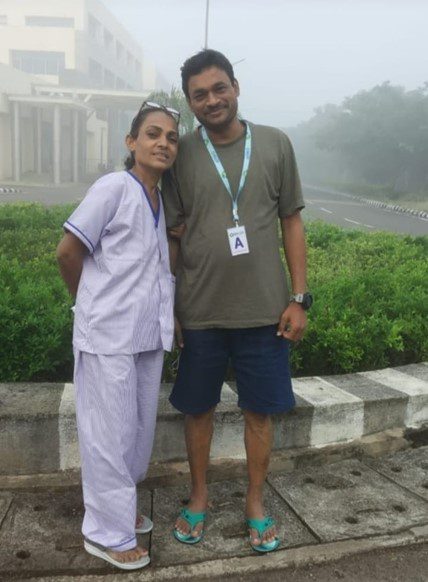 Vasanti, a faithful sister and member of the Mumbai Church, is facing a financial crisis due to her recent lung cancer diagnosis. Despite successfully recovering from breast cancer last year, she is now battling a new health challenge. The cost of her chemotherapy treatment is estimated to be INR 100,000, an expense that her family cannot afford on their own. In dire need of financial assistance, Vasanti's family is pleading with ETF for support to cover the cost of her treatment.
As we all fervently pray for Vasanti's health and recovery. Any financial support, no matter how small, would be deeply appreciated. Your generosity will not only help Vasanti receive the medical care she needs but also provide her family with peace of mind during this challenging time. Thank you so much in advance.
Request $1,000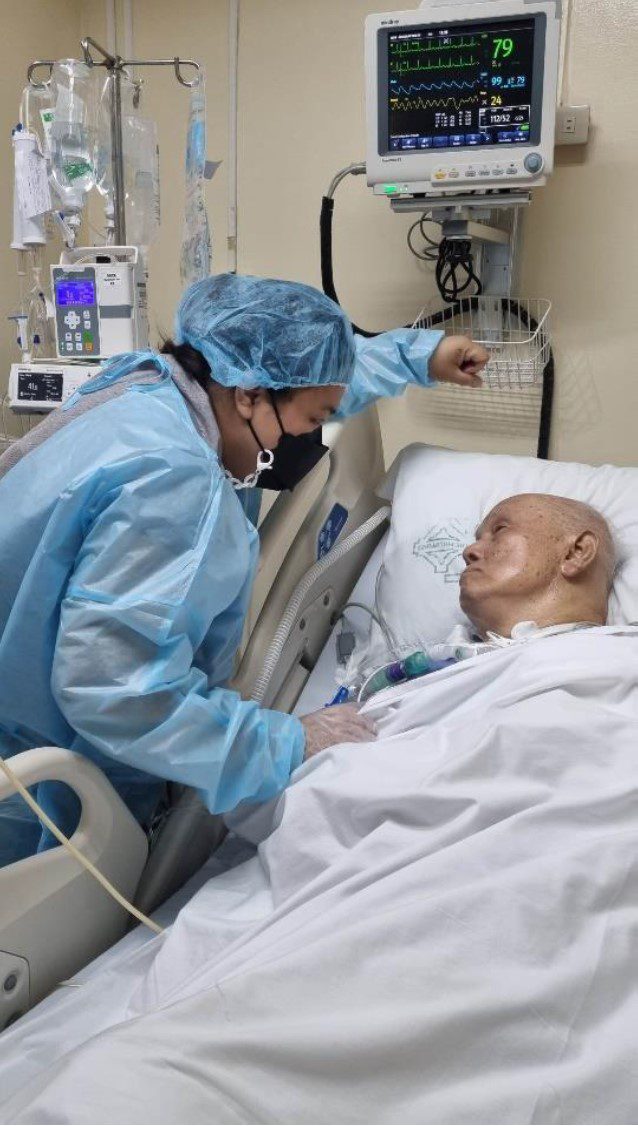 This is my father, Reynaldo C. Jocson, also known as "Daddy Arjay" to many. He has been a disciple for 7 years and was baptized on December 4, 2016, in ICOC Makati with the Seniors Ministry. Growing up, I learned many things from him about serving even as a pre-teen. In 1998, I became a disciple through Bible studies and eventually served full-time as staff at Metro Manila Christian Church (ICOC Philippines) in 2020. My dad loves the fellowship, his bible studies and hanging out with the Seniors as much as he can during those days he was still agile. He already suffered a stroke, survived a triple by pass operation, and is diabetic among others.
In March 2023, he was admitted to the ICU due to persistent diarrhea that was worsening his bedsores. He has been confined to the Lung Center of the Philippines ever since. He has been diagnosed with several medical conditions including Status Epilepticus, Acute Respiratory Failure, Acute Myocardial Infarction, Ventilator-Associated Pneumonia, CAD, HCVD, Diabetes Mellitus, and Acute Kidney Injury. I am the eldest of four siblings and we all contribute to my father's medical needs and expenses, along with other relatives. Despite our efforts, we are struggling to keep up with the accumulating hospital bills. I try to visit my dad every day during visiting hours, to read him a verse or two, talk to him and pray for his recovery. It brings us immense joy when he opens his eyes and is awake at times. Our family draws strength and comfort from God, and we will continue to fight for our dad's health as long as we can. We are humbly seeking any financial assistance that can help us in this difficult time. Thank you for taking the time to read our brief story. God bless.
Request $1,000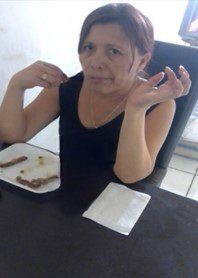 My name is Maria Margarita, 19 years ago my neighbor invited me to the church when it was just starting, and we became the first disciples that time. Over the years, I have served by distributing the sacrament and participating in some church activities with my sisters.
15 years ago my diabetes started to develop, and although I managed to stay healthy, until 2018 sudden changes in my health began. I started to forget things, and I couldn't remember the typical household chores that I used to do so frequently. The doctor suggested to do a Contrasted Magnetic Resonance (test of the brain); then, I met a neurologist. They discovered that my neurons were running out and my brain was shrinking. The family doctor says that my problem can no longer be cured and decided not to give me medication; only the neurologist prescribes a drug to stabilize my condition; since my situation continues to worsen, although that will not help my neurons to regenerate. My husband is also old; his salary is not enough to support my medical fees and our daily needs since he is earning a basic salary. We are grateful for the help we have received from the church. I can no longer fend for myself and control my body, and I often need to wear adult diapers. My insurance does not cover my monthly consultations and some medications.
Any help I can receive, I thank you in advance.
Request $1,000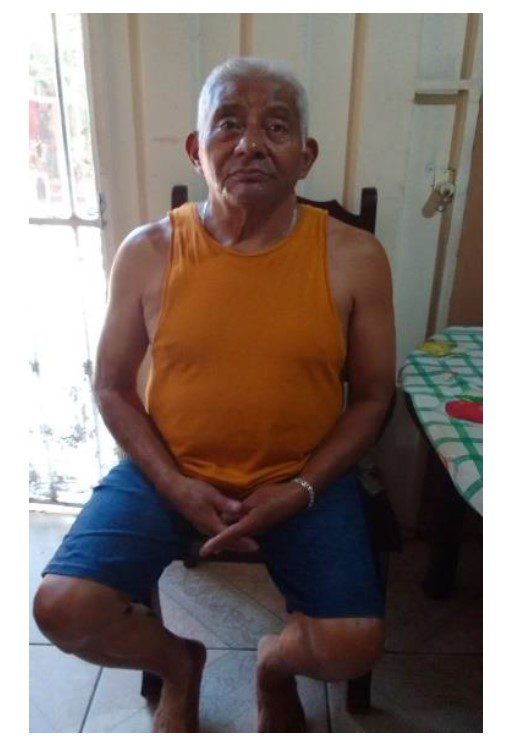 Enrique, a devoted disciple of Jesus from Nicaragua, supports his family by working at a gym while his wife, Marileth, sells popsicles. Recently, Enrique has been experiencing heart discomfort and his doctor has discovered that two of his heart arteries are not functioning properly. As a result, Enrique had to stop working. His heart surgery is estimated to cost $8,000, and his monthly medication and treatment expenses add up to $300. Enrique and his family are seeking financial assistance from ETF to cover his medication and doctor's visit fees.
Request $1,000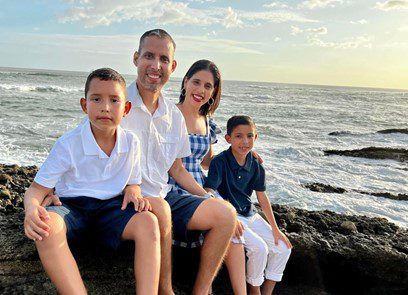 Jaime, is a faithful disciple from the Nicaragua Church, and is a dedicated husband and father of two sons. During a routine medical checkup eight years ago, it was discovered that his liver was not functioning. Since then, he has undergone various laboratory tests and a liver biopsy. In 2020, he was diagnosed with Autoimmune Hepatitis (AIH), which is a chronic immune-inflammatory liver disease.
Despite using azathioprine and steroids to treat his condition, his liver function tests continued to indicate that his condition had worsened. Due to his delicate health condition, this led him to seek medical treatment abroad. This, unfortunately, resulted in the development of liver cirrhosis and portal thrombosis. He has been diagnosed with a rare combination of Primary Sclerosis Cholangitis, Ulcerative Colitis, and Portal Vein Thrombosis. The only viable solution is a liver transplant, for which he receives treatment.
We are reaching out to ETF for financial assistance in covering Jaime's medical bills. The Ortega family is facing difficulties in meeting these expenses. Any help would be greatly appreciated. Thank you!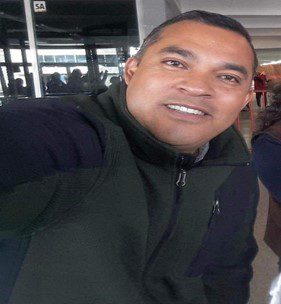 Sergio has been a devoted disciple of the Church of Christ in Tijuana for 22 years. He and his wife Fabiola have four children: Josué, who became a disciple five years ago at the age of 20, Sergio, who is currently 14 years old, and Aranza and Miguel Ángel, who are both 9 years old. Sergio and Fabiola have been long-time members of the Tijuana Church of Christ and have served as leaders in multiple zones, including Florido and El Dorado. Currently, they are focused on serving the Teens Ministry of the church.
Sergio was admitted to the hospital last July 10, 2023; that morning, he had a surgical intervention called Mitral Valve Change (open heart surgery to replace the mitral valve). His condition is getting worse; recently, he had a cardiac arrest, but they managed to stabilize him; then, suddenly his kidneys stopped working, so he will undergo hemodialysis.
The expenses for the surgery is expensive as it can only be performed at a private hospital. The Robles family has already paid $795,000 pesos and they are in need of financial aid to continue paying for Sergio's medical expenses. We humbly appeal to your kind heart to help Sergio. Currently, they require an additional $100,000 pesos to continue treatment at Hospital Torre Medica de Otay. Your generosity could give Sergio a chance at life.
The Robles Family would like to express their heartfelt gratitude to you in advance for your assistance.