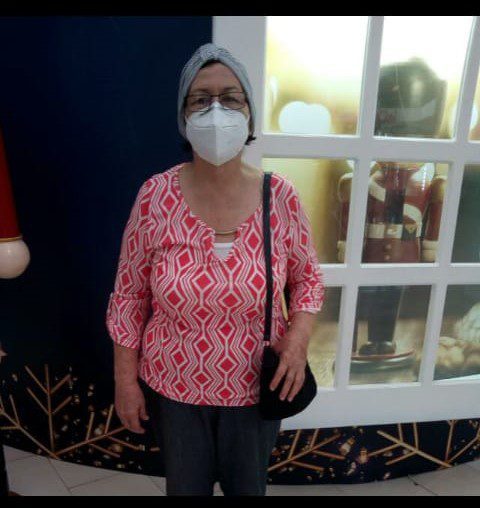 Loyda Dolores has been a faithful disciple of Jesus for 21 years, her mother Alba was diagnosed with Gastric cancer. Loyda and her sister have been unemployed since 2020. Loyda was self-employed, but it was no longer profitable and she couldn't cover her mom's diet and medication after surgery. The last few months have been a struggle for Loyda and her sister to take care of their mom.
Due to complications, Alba passed away, and her daughters are grieving and deeply troubled by the expenses they have incurred during her medical treatment and funeral arrangements.
Loyda is seeking assistance for the funeral expenses of her mother and your support will be greatly appreciated.
Request amount $1,000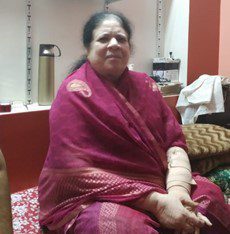 My name is Beena and my family and I started attending church in 1996 and we have been a disciple for the last 26 years, Dad, Mom and 3 sister and a brother, we lived a very happy life in Christ.
In 2017, my father was hospitalized due to stroke and brain hemorrhage, he was bed-ridden for 2 years and then in 2019 he passed away. We have still not cleared the loans that we had taken for dad's treatment meanwhile mom fell sick.
My mother, Vineela, is in MICU in St John's Hospital, Bangalore. She was brought to the emergency with a complaint of low oxygen but later was diagnosed with pneumonia while she was being treated for lungs, she had a heart attack and her Oxygen BP dropped drastically, immediately she was put on ventilation.
As per Doctors advice she might have to be in the MICU for another two weeks and then ITU observation for 2 weeks depending on her recovery, the bills are going up and up.
We have already paid large amount to the hospitals through loans from others.
In this situation whatever we get will be a great help for us, only my sister has a stable job and everyone else holds temporary jobs, her earnings will not be enough to meet all the needs and clear loans.
We will be grateful whatever help we are able to receive. Thank you!
Thanks to generous ETF donors, this need has been met!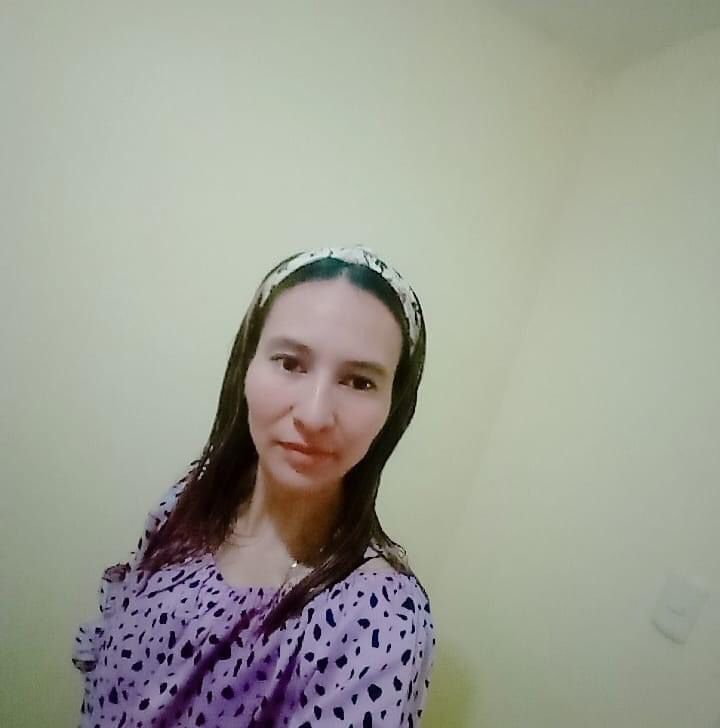 Vicky has been a disciple for 2 years. Her sister and father both lived with her until a few months ago, when her sister committed suicide and left behind an 8 year old son. Vicky has taken guardianship of her nephew and is doing her best to care and console him. Sadly, she was also forced to take on the burden of paying for funeral expenses. She is in great need of financial assistance to pay for burial costs and expenses to care for her nephew. Your support for this grieving family would mean the world to them. Thank you!
Thanks to ETF donors, this need has been met!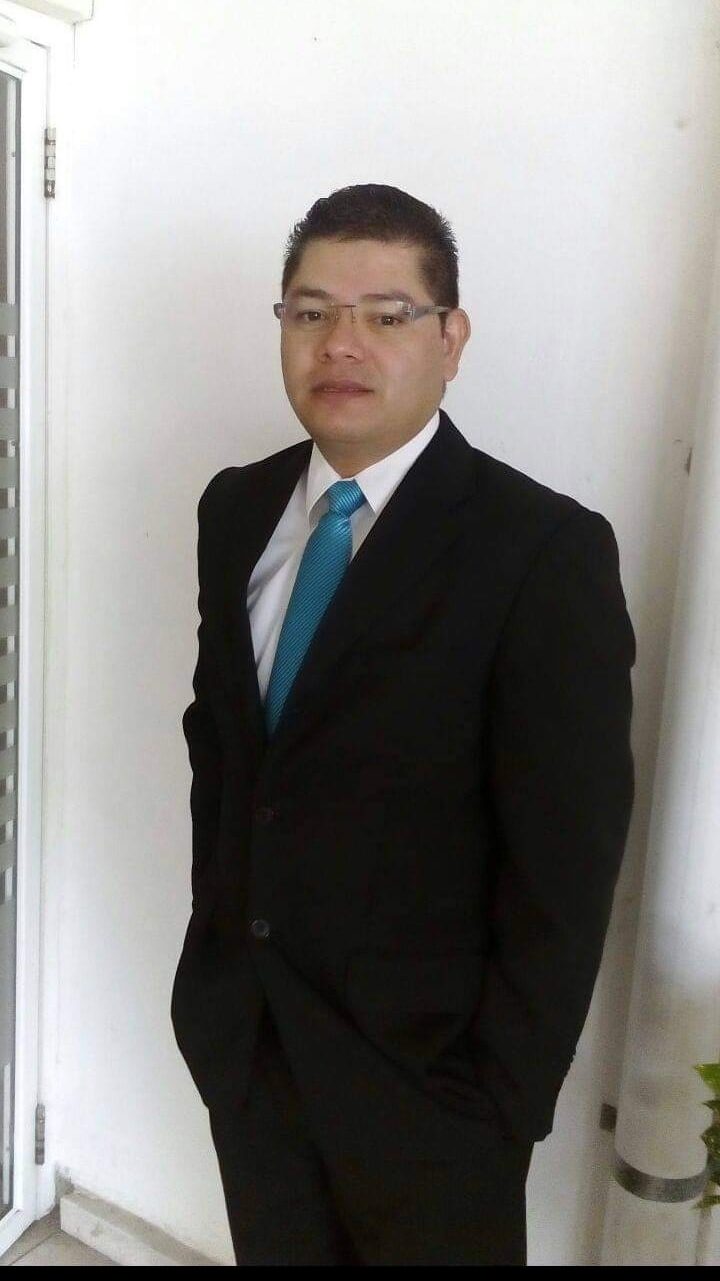 Elenilson has been a faithful Christian for the last 22 years. Recently, his only 19 year old son, died in a tragic car accident. They were traveling back from a family visit and their brakes failed to work. Elenilson and his family are seeking immediate assistance to pay for funeral expenses.
Your financial support and prayers for comfort will mean a lot to this grieving family as they process the loss of their son.
Request: $1,000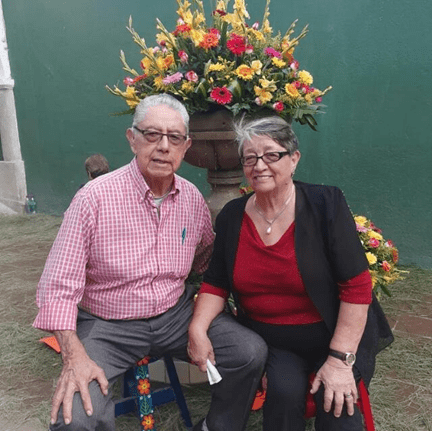 Hi everyone, my name is Celeste. I have been a disciple for 24 years. When I first came to church and became a Christian, my husband was not on board. I prayed for more than 50 years and after praying and praying, Victor finally became a Christian 10 years ago. I spent several years in the single women's ministry, and when Victor was baptized, I was able to finally be in the marrieds ministry.
Unfortunately, Victor suffered from various illnesses, including heart problems. On December 24, 2021, he passed away after complications in his digestive system that they could not repair with surgery due to his heart.
I am currently looking for support to cover some of the expenses I have incurred related to his death, specifically some legal costs that I need to pay for. I am in need of $900 to pay for the attorney fees. Thank you so much for your consideration!
My name is Mafkin Alcindor. I have been a disciple for 6 years in Les Cayes. Since I've been a disciple, I always serve the church cleaning, mopping, arranging chairs for services. My mother used to study the bible but she didn't have a chance to became disciple and she passed this last Wednesday. It's like a shame for me because I can't burry my mom. We are poor people trying to survive, trying everything and anything. I thank God for giving me brothers and sisters on who I can rely when things are too hard. So please help me in raising $300 to burying my mom. Thanks in advance God bless.
Thanks to generous ETF donors,
this need has been met!
Angélica has worked for a beauty company for about 5 years. Her income has never been steady because her sales dictate her salary. The same was the case for her husband José, who worked as an Uber driver, and depended heavily on the trips he was able to secure to earn a living.
On November 7, Jose was hospitalized at a public hospital, because we did not have medical insurance. And although the doctors did everything they could to help him recover on November 15, my husband died of cardiac arrest as a complication of COVID.
I would appreciate with all my heart brothers and sisters if it were possible for you to help me with my husband's funeral expenses, since as I mentioned previously, our economic situation is precarious, and more so now with the death of my husband.
I thank you in advance dear family for the great heart you have to help so many of our brothers and sisters in need. God Bless you always and bless the ETF program.
Thanks to generous ETF donors,
this need has been met!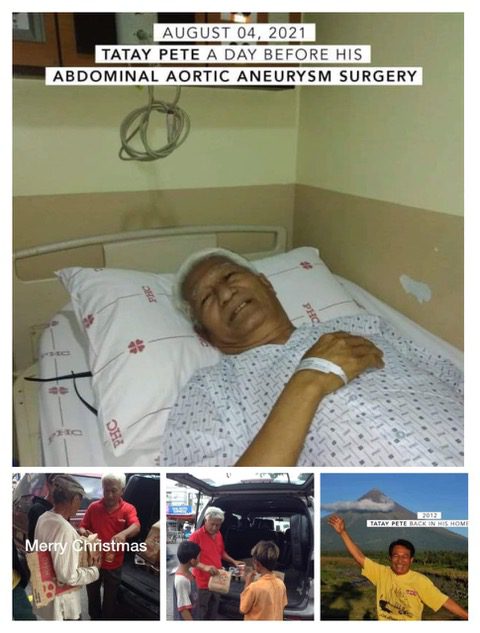 Dear Brothers and Sisters,
Greetings of peace!
We, sisters by blood and in faith - Jennie, Tina, and Jona are disciples of ICOC Philippines for 21 years. We would like to humbly ask for your help.
Last August 05, 2021, our 74-year-old father, Pedrito "Pete" , had abdominal aortic aneurysm surgery at the Philippine Heart Center. After many surgeries, our father, sadly passed away. The medical treatments that our father underwent were very costly and now that he has passed we are working towards paying the debt while also juggling funeral expenses and our own finances. It has been a very difficult road for us and we are kindly seeking your support. May God bless!
Thanks to generous ETF donors,
this need has been met!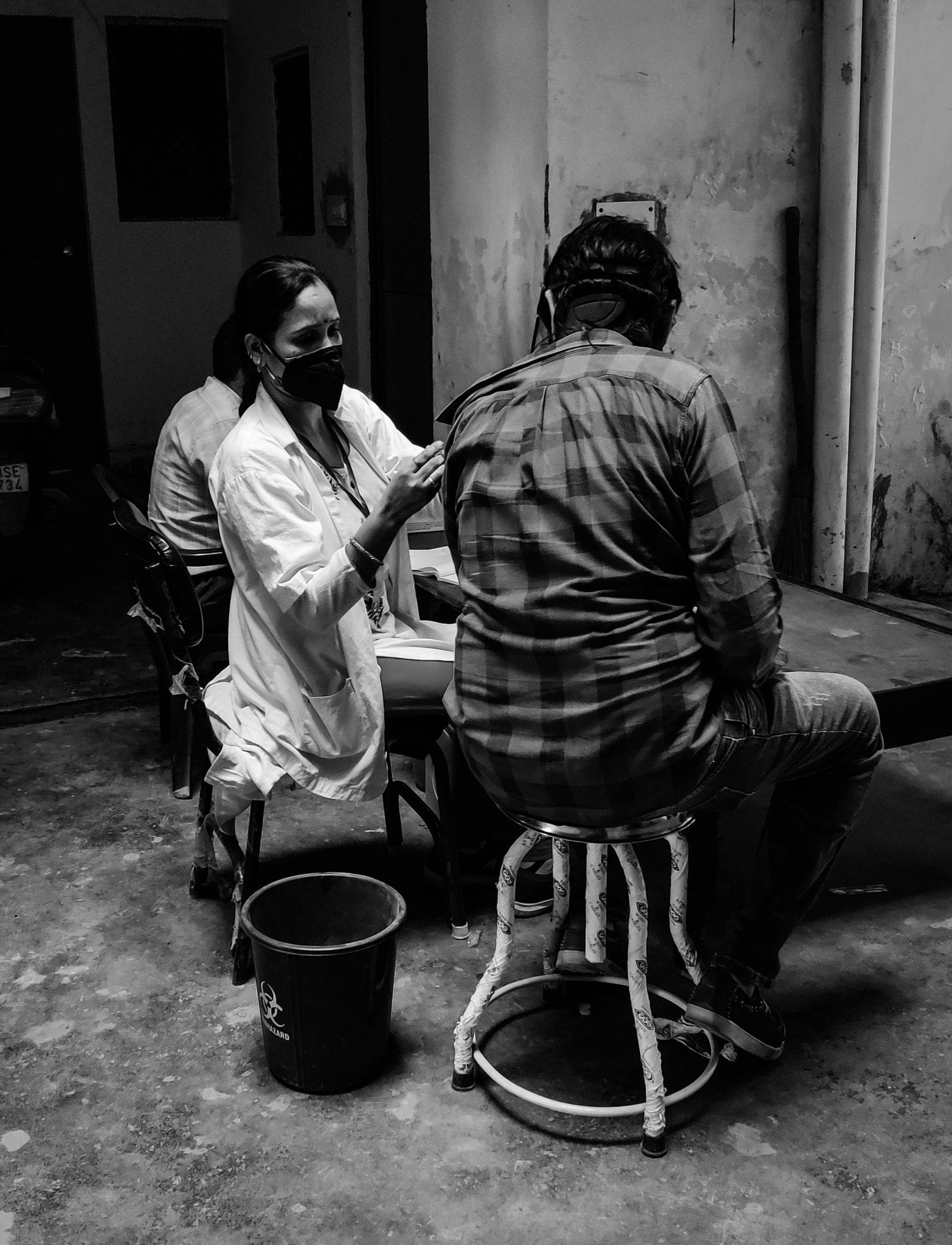 In the course of a year and a half, India has registered nearly 30,700,000 cases of COVID, Many lives have been lost, and many others have been changed forever. By the grace of God, the number of new cases has significantly dropped, but the needs of our brothers and sisters are still growing everyday.
Throughout the churches in India, there are many brothers and sisters in search of help with medical bills, funeral expenses, and assistance with rent, groceries, and basic needs.
As our family of believers fight to overcome the affects of this terrible virus, they need your help! Please consider donating to help some of the most hard hit people in the world. God bless!
In just the past six days, India has recorded more than 1.8 million new COVID-19 infections. The healthcare system is overwhelmed with patient needs for oxygen, ventilators and medication. Hundreds are being turned away while others wait in endless lines outside of hospitals for a chance to get medical attention.
Our brothers and sisters in Mumbai, New Delhi, and all throughout India are suffering greatly due to this distressing situation. Some are sick themselves, while others scramble to find help for sick loved ones. Our spiritual family is in desperate need of our support! The most common need is for funding to help pay for medical care, oxygen machines, medications, funeral expenses, and for those who have lost their jobs - support to help pay for groceries and rent.
100% of the funds received at the ETF website will be given to the 26 individual families in need, as listed below. These specific requests for support were provided to ETF by church leaders in India, and the average request in the list below is $535 USD. Below is a list of the individual disciples and disciple families who are seeking assistance. Your generosity during this time will go a long way to help!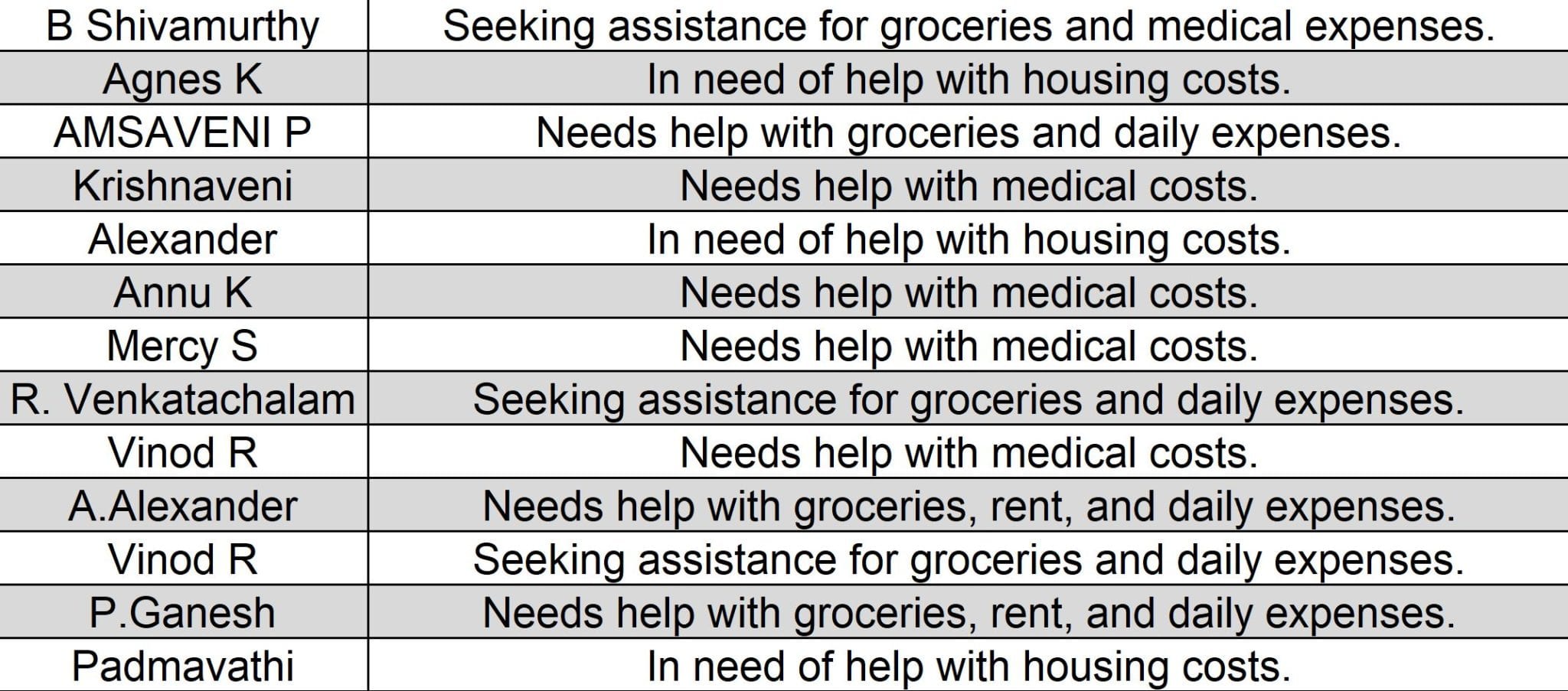 Thanks to generous ETF donors,
these needs have been met!