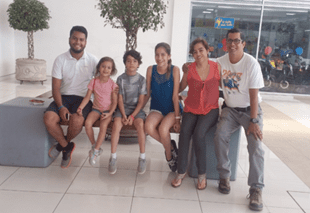 My name is Guissell. I am a disciple of 23 years, a wife and a mother. My husband Mario, and I have been through a lot in our walk with God. When he first came to church he was working through a messy divorce while caring for his two children. But God changed his life and he has been a disciple for more than 17 years. We are so grateful that now our oldest son has already become a Christian and we are praying for our other 3 children.
My husband is a school bus driver and when COVID hit, they shut down the schools and started remote learning. My husband immediately lost his job and since then has been unable to find anything steady.
Recently, the whole family tested positive and we were infected with COVID. Our economic situation is very unstable, and we are in great need of assistance. Your help towards our family needs is greatly appreciated!
Thanks to generous ETF donors,
this need has been met!