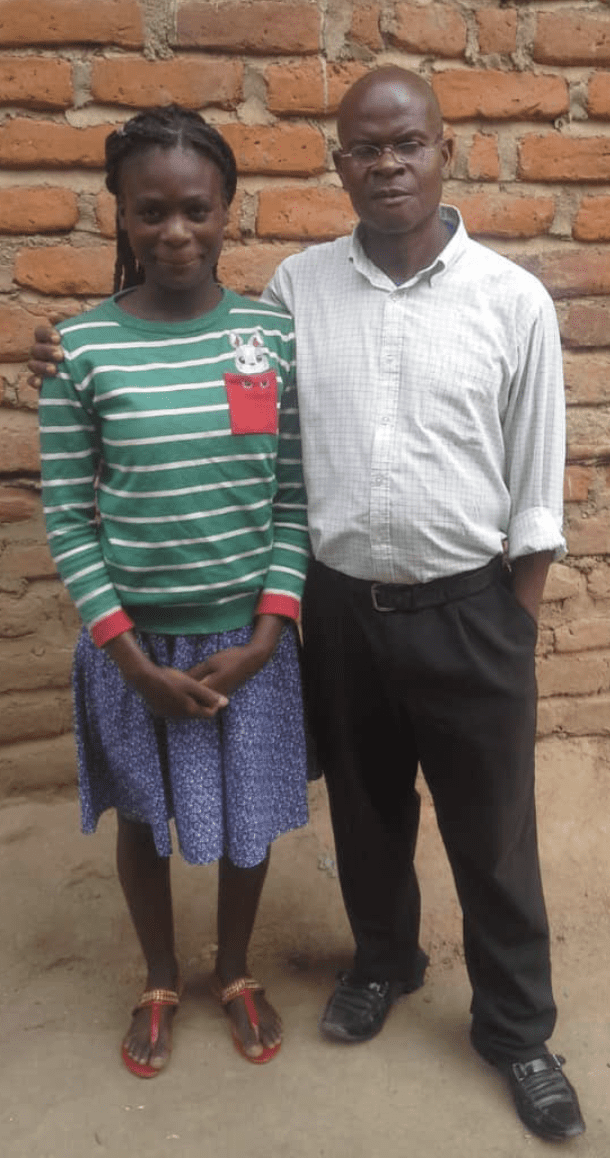 My name is Takoma Mambucha from Blantyre, Malawi. My wife is Angela. We're both baptized disciples. I was baptized in January 23, 1999. We have 3 children - a boy and 2 girls. The 1st born is Maggie she's 13 years and in her first year in high school. Second born is Marcus, he in the 4th grade. And our youngest is Malaika, she is in the 1st grade.
I assist a colleague in a private Primary School. The problem is we don't have enough students enrolled to take care of our salaries through out each term, a term is made up of 3 months, as a result we have low salaries. At the end of each term we struggle in getting our salaries, because by that time most parents have not finished paying fees. I get almost 80 dollars as a salary per month, because of this I can't afford to pay for Maggie's school fees at the same time take care of my family. But also currently because of this covid pandemic government has been ordering closure of schools to protect the students and the teachers. At times for over 7 months, now that means 7 months without any salaries because we depend on the fees parents pay. That in itself has created more financial problems for my family.
Still need amount asking for $1000.
Thank You for your love and Support.