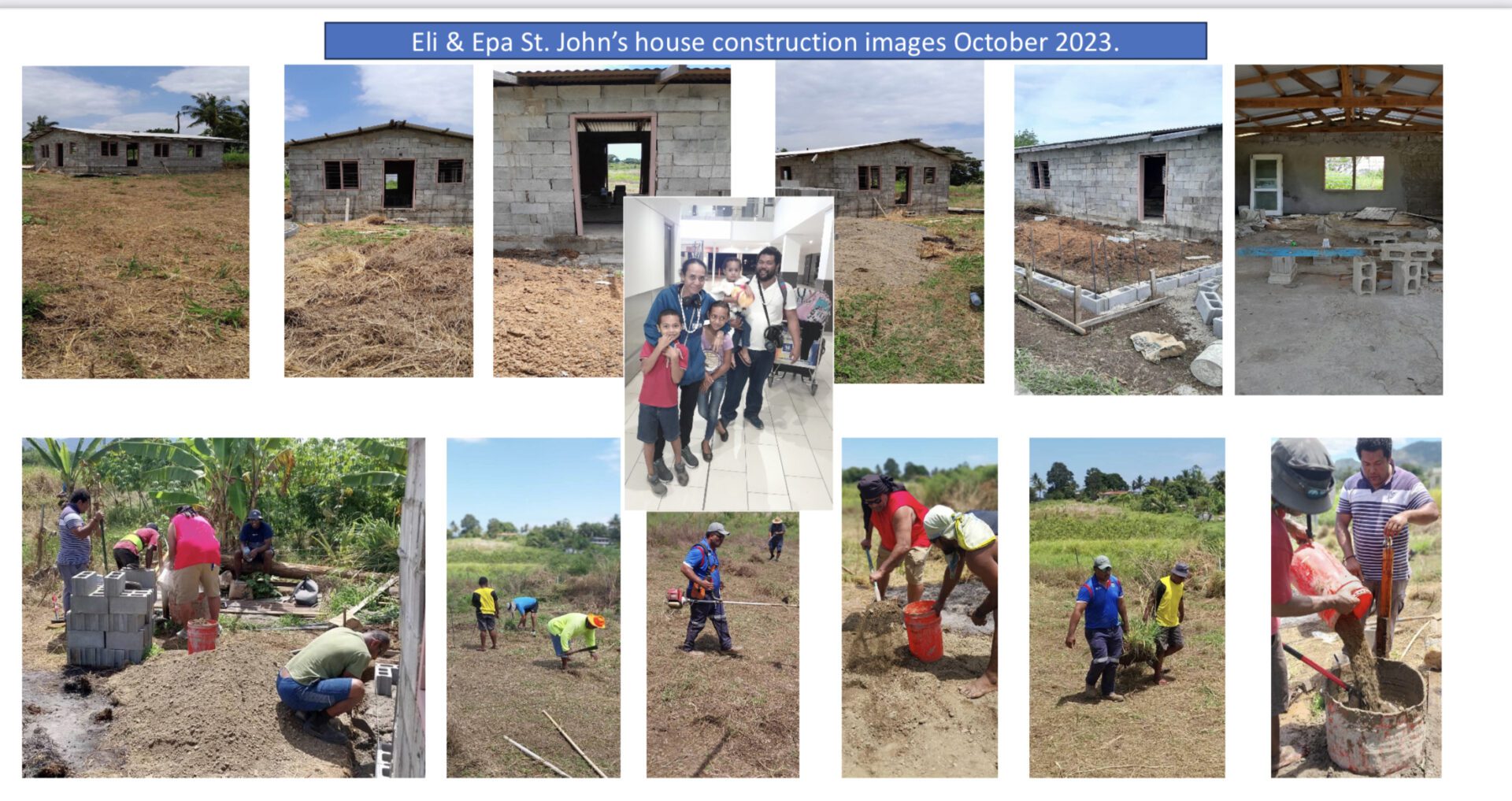 The main aim of this request is to ask for financial assistance to complete the family's partially constructed home, providing them with a more suitable environment to recover physically, emotionally, socially, and spiritually.
Approximately eight months ago Elisapeci (Elizabeth), a young mother of three small children was diagnosed with cancer. Fortunately, she had medical insurance and has just returned to Fiji after almost 6 months away in India, having chemotherapy and radiotherapy (unavailable in Fiji.) Her chemotherapy continues with her drugs being supplied by her doctor in India, she will most probably have to travel back to India within the next six months for PET scans (unavailable in Fiji) and a review of her progress.
At the moment, Elisapeci and her husband and three children, 9, 7 and 3 are living in substandard conditions in one bedroom of a two-bedroom house, the other room occupied by a hostile landlord. These are not conditions suitable for someone with a compromised immune system and this does affect her ongoing chemotherapy. That's without considering the emotional, social, and spiritual impacts that this sudden diagnosis had on the whole family. Wise planning and good stewardship of their money in the past meant that they were able to save to purchase land and plan to build their own modest home from concrete blocks and tin roofs.
Elisapeci's father-in-law was spearheading the building process for free and they were able to complete approximately 60% of the building, sadly while they were in India, he passed away and construction had stopped. Since their return to Fiji, their church family has recommenced the building process, and so many have kindly donated materials, money for tradesman labor and a lot of free hard work. Last Saturday, 14th October 2023 for example, a team of disciples worked on-site to clean the compound and start on their outdoor toilet and kitchen. There is another working group going this Saturday 21 October 2023. Attached are images. But there is still a lot of work to be done.
The providing of finances as detailed in the accompanying budget will allow for faster completion of the house so that they are able to move ASAP. In fact as soon as power and water is available and the roof is cyclone-safe, they will move in. The family has tried all avenues available to them through their own superannuation, and the husband is back at work with Ilisapeci even getting clearance to work herself from home when she is able and has access to power.
The family did not request this assistance, in fact, they would probably be embarrassed to know we had asked on their behalf, they are so grateful for the support already shown to them by the church members, Fijians have such big hearts. (One lady gave up her paid job as a nanny to take the three children into her home; no one could foresee that the parents would be away in India for six months!)
If you are able to assist us with this request or even sponsor part of the completion of the house, it would make a life changing ( possibly, lifesaving) impact on this young family. Thank you so much in anticipation of your consideration of our request.
Request $1,000