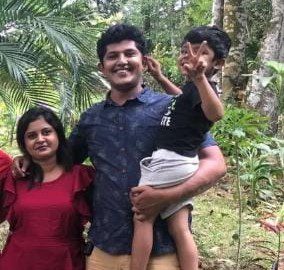 Shehan and Pavithra have been disciples at the Ceylon Christian Church for over 6 years. Shehan works as a manager in a cafe while his wife Pavithra is also employed as a marketing executive in a private organization. Their son Joshua (4) is currently attending pre-school.
Just like many of the other families in Sri Lanka that are struggling due to the recent declining economic situation in this country, Shehan and Pavithra too are finding it difficult to manage their finances.
They are requesting for assistance to support their house rent, grocery and utility bills especially due to the current economic crisis in Sri Lanka that has resulted in the heavily rising cost of living even for professional families. Your love and understanding during this unprecedented time is greatly appreciated!
Request: $1,000