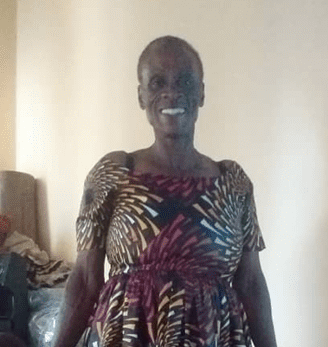 My name is Rosemary and I was born in 1959. I am one of twelve children, but the only one still alive. I have six children of my own, three boys and three girls. In 2004, my husband passed away due to HIV-AIDS, and it has been very difficult for our family.
I have also tested positive for the disease, but and thankfully the anti-retroviral therapy has kept me healthy. I am a member of the Zambia International Church of Christ and have been working as a volunteer at Hope Worldwide Zambia since 2005. I have a passion for working with fellow caregivers who are also in the same situation as me.
I am grateful for my job, I love inspiring others to live positive lives despite their circumstances, however living with HIV can sometimes be expensive. Nutrition is very important to keep my immune system in check and I also require some medications that at times can be out of reach due to my salary. I am requesting your assistance to help with these expenses.
Request: $1,000