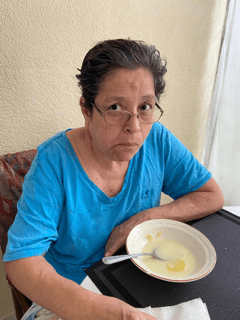 At the age of 67, Rosalinda made the brave choice to radically change her life and follow Christ. Now 70 years old. she has been living as a disciple for the past three years. She is a faithful sister and despite her brain tumor and other medical complications, she maintains a strong relationships in the church.
Although Rossalinda has grown children, their relationship is deeply strained and currently they do not provide her with any support. As an elderly woman with a malignant tumor, there is little that she is able to do to provide for herself. She is in great need of assistance to purchase costly medication for her condition. Your support towards her $1,000 request will be a huge blessing to our sister.
Thanks to ETF donors,
this need has been met!