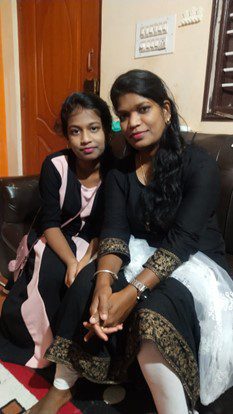 My name is Pushpa I became a disciple in the year 2012. My childhood was very difficult so I married very early in life. After having one daughter, my husband passed away from a massive heart attack the same year I became a disciple. Sharon, my daughter, is 12 years old and enrolled in the 8th grade.
I work as an office assist at a nonprofit organization and earn a little less than $200 per month. Our economic situation is not good. I have to pay her school admission fees for this year, and I have a lot of fears about our future, my child's education, and keeping up with household expenses.
Please pray for us and also if possible, please extend your generous support, we will ever be grateful to you!
Request: $650