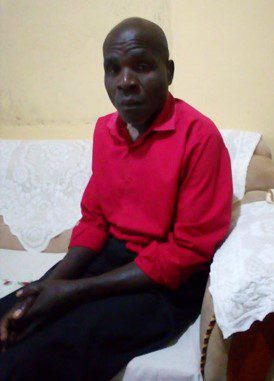 Peter is a brother in the Mbeka bible talk of the Lake region ministry under the Kisumu church. He together with his wife Beatrice were reached out to by disciples in Nairobi in late 1992. They were invited to church and eventually studied the bible. In January 1993 Peter was baptized in the Nairobi church and his wife got baptized a month later. They later on relocated to Mbeka in 2016. Peter and Beatrice have now been faithful disciples for the last 28 years. They have led many others to the faith including their relatives and children. Peter is also a dependable, mature, spiritual brother and leader. He has served as a bible talk and sector leader in various ministries in Nairobi.
Peter had been at his work as a professional photo/videographer for the last 24 years. He was an enthusiastic, self-motivated, reliable, responsible and hard working person until recently when he was diagnosed with kidney failure. In March 2021, Peter was diagnosed with kidney failure and the doctors advised that he undergoes dialysis for some time. This led him to seek this service at Jaramogi Oginga Odinga Teaching and Referral (JOOTRH) hospital in Kisumu which is 65miles from his rural home in Mbeka village. Due to the distance between Mbeka and Kisumu, he had to find an alternative accommodation in Kisumu. Peter is the sole breadwinner for his family, due to poor health, he is unable to carry on with his business, and as such, their finances have been greatly affected. Literally, he is not engaged in any income generating activity and yet their life has to continue. They need food, transport to and from hospital at least twice a week and other medical expenses not catered for by the NHIF cover (National Hospital Insurance Fund is run by the government and covers individuals up to certain limits especially hospitalization). He also has a son in university who depends on him for college fees and other related expenses. He also takes care of his late brother's 2 sons (orphans) who are in high school. Onduru needs financial support to enable him continue with medication and at the same time take care of his other daily expenses.
Thanks to generous ETF donors.
this need has been met!