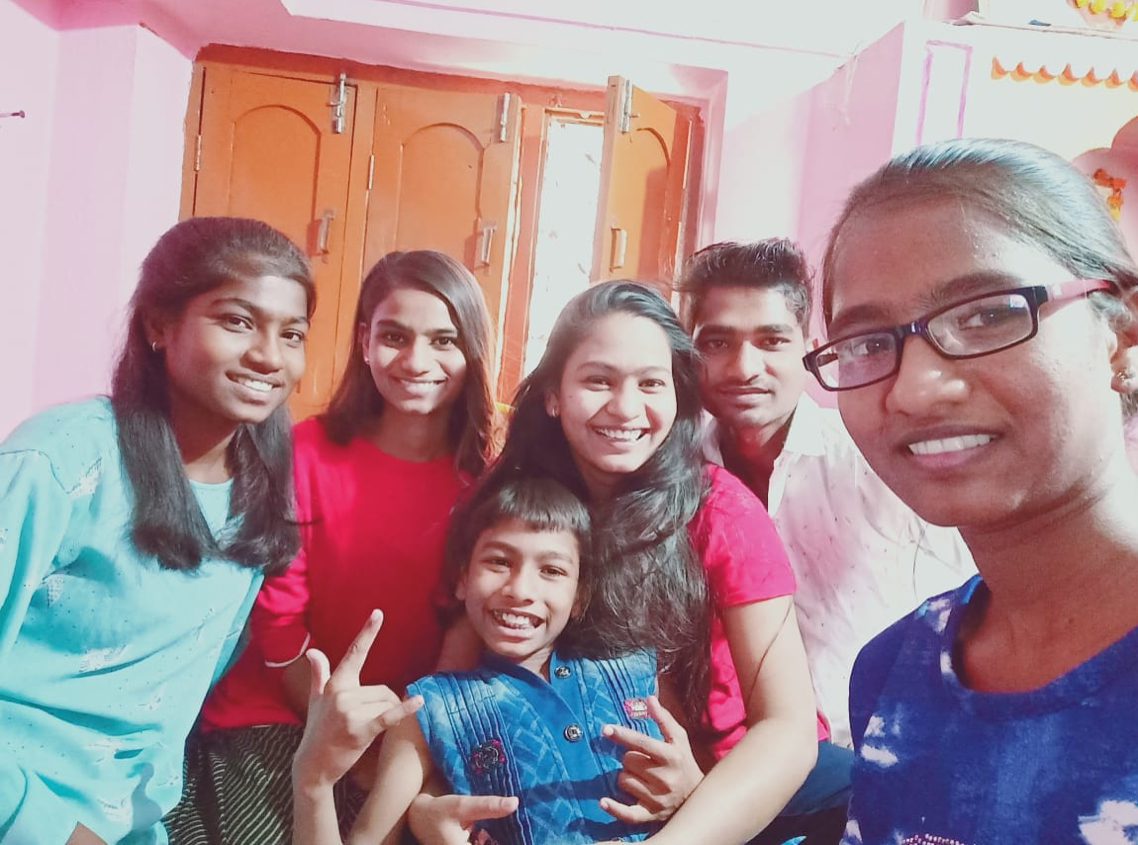 My name is Mayavati. I got baptized back in the 2020. We are a total of 7 members of the Buddhist family. My mom and all my sisters also became disciples of Jesus.
Our daily expenses are increasing day by day and my elder sister alone is working and taking care of all of us with her $15,000 (rupees) salary as of now. 17 years back we left our village and moved to town (Bidar,Karnataka) for higher studies. Since then we have been staying in a rented house which costs $4,000 (rupees) per month, and my elder sister stays in a rented house in Hyderabad.
After the death of my dad, my mom became weak and fell sick often. The doctors are saying her Blood Pressure is low and she needs to care for herself. Not only that my health has also not been good for 2 years. I have suffered from Anemia and I also need to take injections continuously to increase my blood level. Due to this not able not focus on my studies.
Recently 2 months back my grandmother fell down and her leg broken. She is not able to walk anymore and she is staying with us. Because of pain she is crying and shouting and our house owner is telling us to vacate the house. We need to move to another place at the earliest. We need to pay our debts also. It is very hard to find houses because prices are very high and facing a lot of water issues in many houses.
All these issues make us disturbed and stressed. No financial support from relatives and no one supporting us because we became disciples.
We all are praying and hoping in God only. We are requesting $1000.
Thanking you Sister.
Mayavati From Bidar Church, Karnataka, INDIA.
Thanks to generous ETF donors, this need has been met!