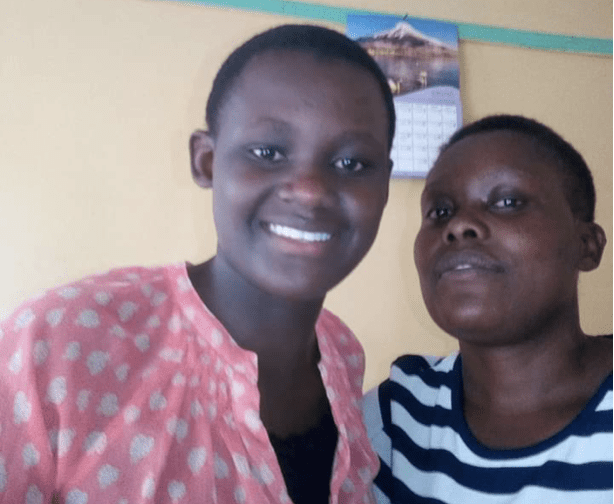 Mary is a disciple in the Migori bible talk in the the Kisumu church. She was met by a former church member in the year 2012 who introduced her to Betty Nthei. She studied the bible and got baptized the same year. Mary grew in her faith steadily because of her great learner's heart. She impacted and challenged many for Christ. She's a widow and mother of two girls; Stacey 23 and Britney 21. They both studied the bible and Britney got baptized a year ago. She's such a jovial, giving and resilient soul, as even in sickness she still affords a smile.
Mary battled a condition that led to her being bedridden. Miraculously, God raised her from it after a while but still on medication. The medical bills are huge coupled with her daughter's college fees in a medical school which is very expensive for her. She has an income that can't sustain her current demands. Recently she suffered depression that led to stroke which has weakened her body even more. Mary needs financial support to see her daughter through college and cater for her medical needs.
We request for support USD 700. Thanks and God bless.