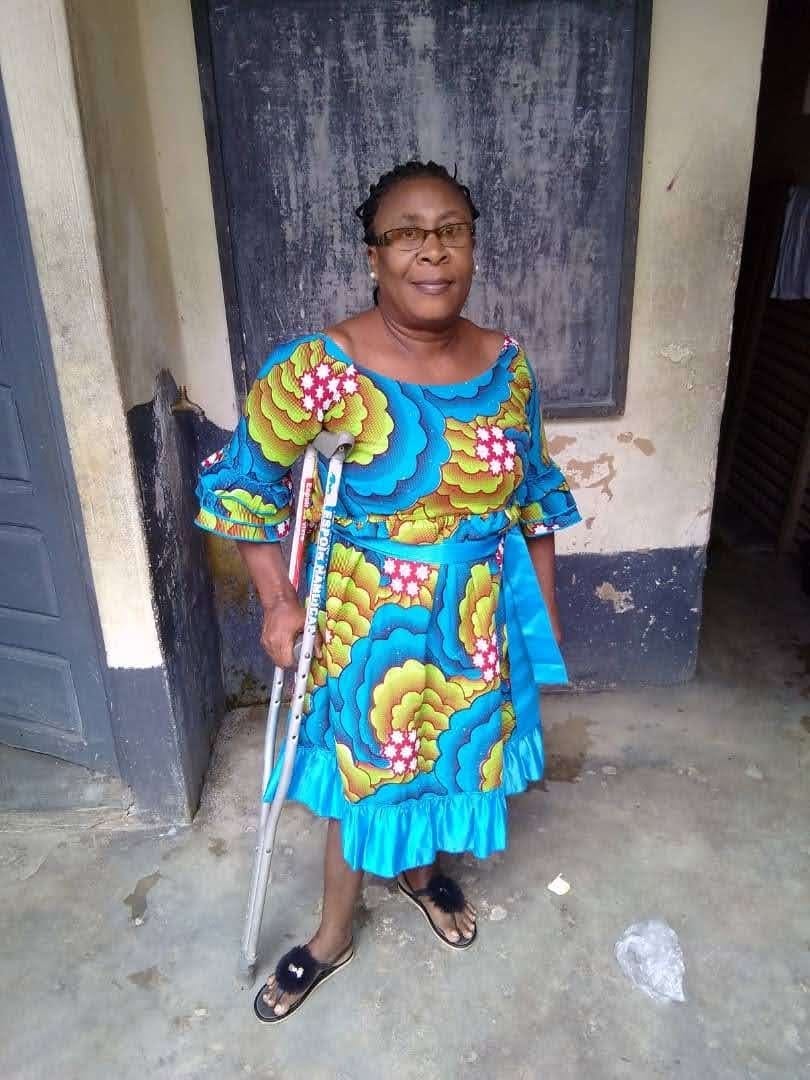 When Marie Claire turned one year old, she went in for a routine malaria vaccine which tragically resulted in her right leg being completely paralyzed. Her upbringing in a polygamous family of 11 was difficult, but when she became a disciple in 2000, she blossomed. Marie has served as a house church leader, a single ministry leader, and her love and commitment is known to all! Despite her physical challenges, Marie Claire is a successful seamstress and a caregiver for her elderly mother.
Marie has continued to face many challenges throughout the past couple of years including enduring a civil war, the death of her brother, and helping with her mother's depression. Then in 2015, Marie broker her left leg and she was bound to a wheelchair for nearly two years. Today, by the grace of God, she has regained the use of her left leg and continues to be pillar in the singles ministry. The many setbacks in Marie's life have never stopped her from shining bright for God, but they have caused financial difficulties. Marie and her mother have many needs, but your donation will help this family with the cost of medication, rent, and groceries. Your support is greatly appreciated!
Thanks to generous ETF donors,
this need has been met!