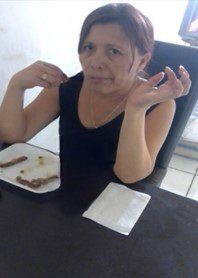 My name is Maria Margarita, 19 years ago my neighbor invited me to the church when it was just starting, and we became the first disciples that time. Over the years, I have served by distributing the sacrament and participating in some church activities with my sisters.
15 years ago my diabetes started to develop, and although I managed to stay healthy, until 2018 sudden changes in my health began. I started to forget things, and I couldn't remember the typical household chores that I used to do so frequently. The doctor suggested to do a Contrasted Magnetic Resonance (test of the brain); then, I met a neurologist. They discovered that my neurons were running out and my brain was shrinking. The family doctor says that my problem can no longer be cured and decided not to give me medication; only the neurologist prescribes a drug to stabilize my condition; since my situation continues to worsen, although that will not help my neurons to regenerate. My husband is also old; his salary is not enough to support my medical fees and our daily needs since he is earning a basic salary. We are grateful for the help we have received from the church. I can no longer fend for myself and control my body, and I often need to wear adult diapers. My insurance does not cover my monthly consultations and some medications.
Any help I can receive, I thank you in advance.
Request $1,000