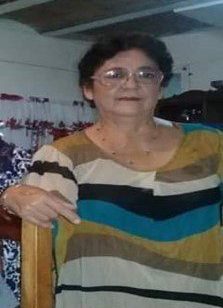 On June 30, 2019, I was baptized in the Church of Christ in Tepic Nayarit (Mexico), my sister Karla and my brother-in-law Carlos, disciples of the Tijuana church, shared the Word with my mother and I. Miraculously, she was also baptized at the age of 95 before she passed away 6 months ago.
From a very young age I suffered from seizures (Epilepsy) until about 15 years ago God gave me the blessing of having my health. But as a result of those seizures, my teeth became uneven, my jaw is contracted and because of these things I have suffered hearing loss in both my ears accompanied by buzzing and throbbing.
At the moment I do not have an income. I am separated from the father of my children and he does not provide me with any financial support. Currently I live with my son who is single and he is the one who supports me during this time.
The bill for my much needed maxillofacial dentist is very high and for this reason I dare to ask you from my the bottom of my heart, brothers and sisters for your help if it is possible for you to do so. Thank you!