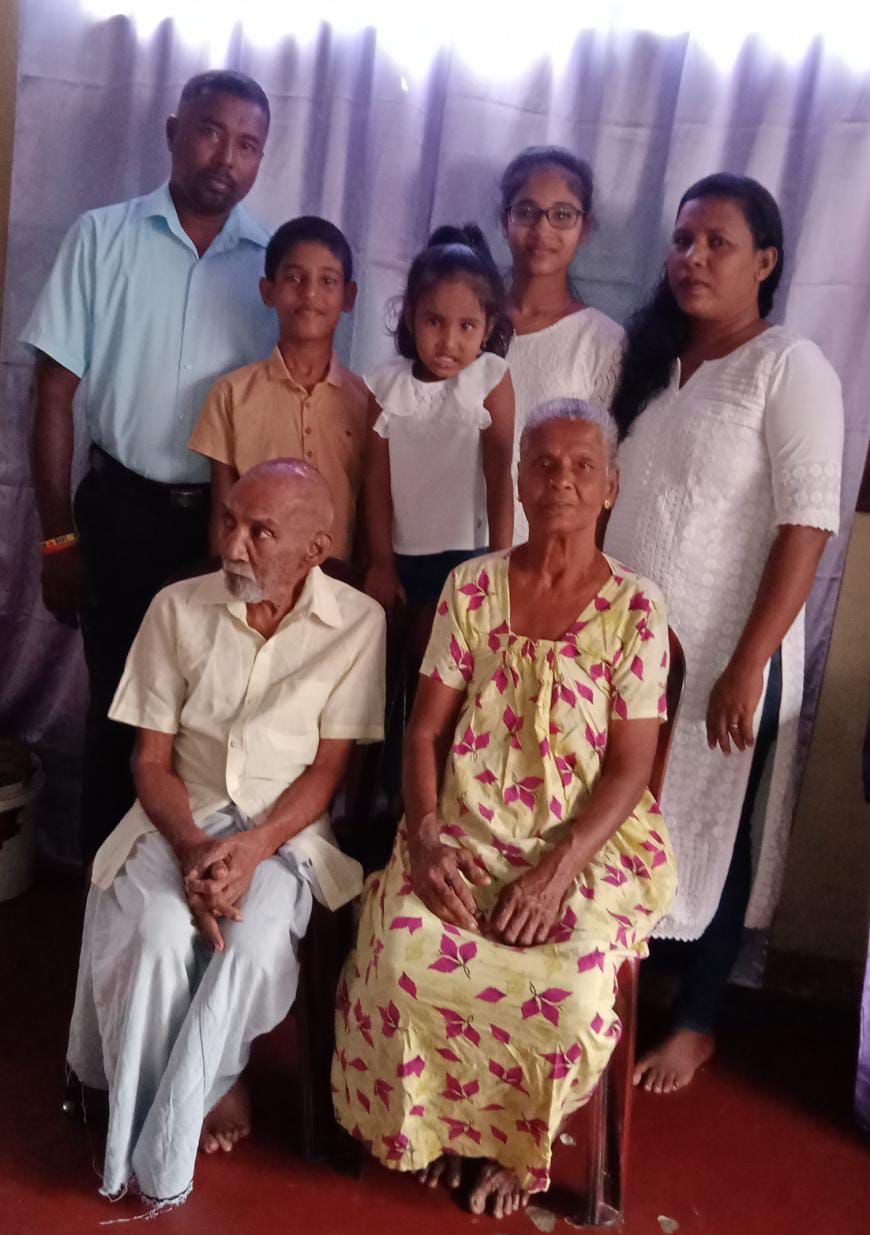 Lakshmi (a single Mother) has been a faithful disciple of the Ceylon Christian Church since 2019. She is a full time mother of her 3 children Chrishoni (15), Chrishon (12) and Nadeesha (4). She also takes care of her aged parents who live with her.
Currently she is financially supported by her Brother who is a three-wheeler driver, who is a daily wage earner and they struggle hard to meet their daily needs.
The current economic crisis of Sri Lanka has made things even worse for families such as Lakshmi's as their income depends mainly on fuel to run the three-wheeler for hires. The current fuel shortage and limitations have crippled their source of income to a large extent.
During this very difficult situation, Lakshmi's family has requested for financial support to meet their house rent, grocery bills, and also the medical needs of her aged parents who are currently living with them.
Thanks to generous ETF donors, this need has been met!