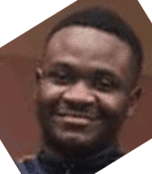 Hello, my name is Joseph Madiangu, student at the Protestant University in Congo, Disciple of Jesus Christ at the International Church of Christ in Kinshasa, I was invited by my parents.
After the death of my father, my mother had started a commercial activity to feed us and pay our school fees. Due to the difficulties of life my mother fell ill for a long time and died in April 2021. Following the death of my mother, I found myself in a difficult situation to pay school fees. This is why I call on you my brothers and sisters to support me during this time.
I am requesting $700 to help with tuition. God bless you.