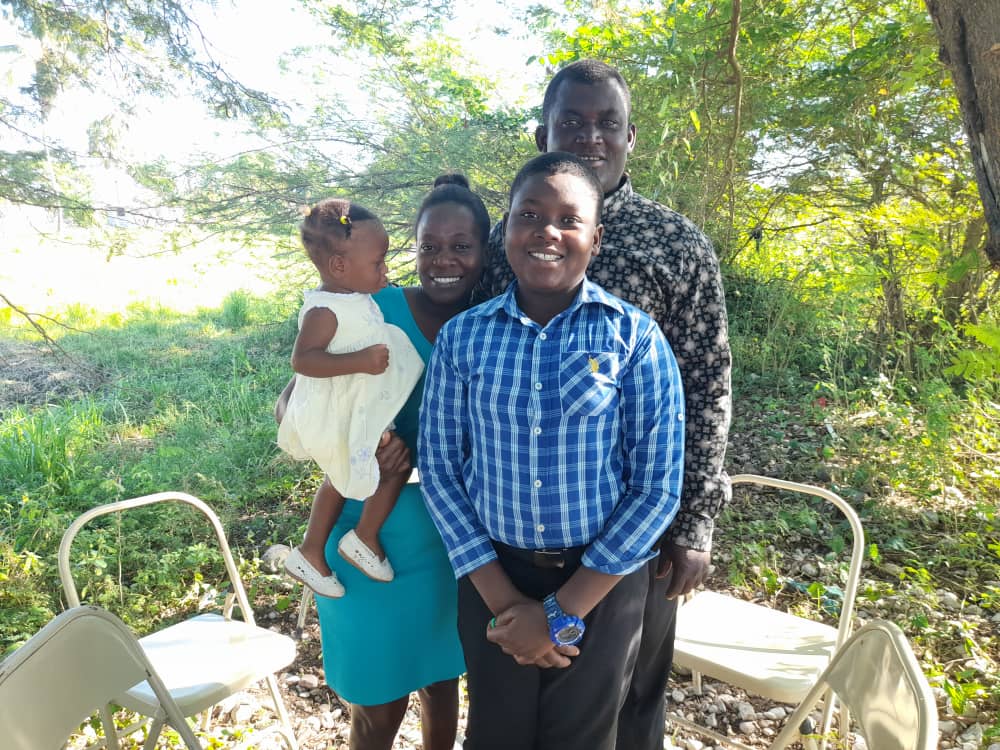 Hello brothers and sisters, my name is Jerome. I have been a disciple for 13 years in les Cayes, Haiti. My wife Maude has been a disciple for 8 years and together we have 2 beautiful children, Stanley who is 14 and Sasou who is 10 months old.
We serve the church in many ways for example we are responsible to make sure the bread and the wine are set up for every sunday otherwise no body will have communion after the sermon. We also serve the widows of the church to make sure they have the basic things.
My wife and I sell rice, beans, and milk, but at times our sales do not generate enough money to cover the costs for a family of four. I work hard under the sun to have the rice ready to be sold, but things have become very difficult lately and we are seeking your assistance to keep food on the table and keep our son in school. Your support for our family in this time of need is greatly appreciated!
Request: $1000