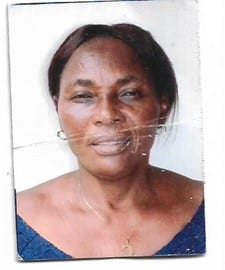 Jeanne was baptized in 2003. She is the mother of six children and a widow.
After struggling for several years to take care of my children, I had the idea to open up a small corner store where I sold vegetables, soft drinks, and other everyday goods. With this business, I was able to overcome my financial instability and provide for my kids.
With the pandemic shaking the world, the president declared a state of health emergency and economic activities in the big city have since slowed down. Large markets and shops are either closed or have very few customers. I have now found myself in a situation where I am unable to pay the rent or buy groceries for my children. I am requesting financial assistance to help while we navigate these difficult times in our world. God bless!