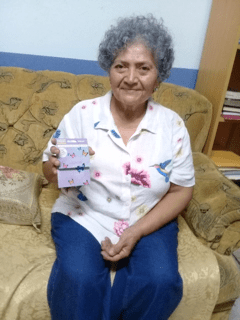 Inés is a faithful disciple of many years. She is a cancer survivor and was recently widowed when her husband, who was a disciple, died due to COVID complications. She is elderly and currently has no source of income, and is in need of some assistance for food and rent while she seeks a permanent solution.
Your prayers and financial assistance are greatly appreciated!
Thanks to generous ETF donors,
This need has been met!