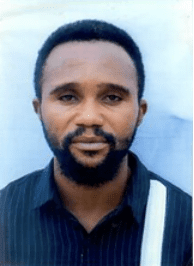 My name is Guelor Mikobi, I'm a disciple of Jesus Christ of the Church of Christ International of Kinshasa. I became a disciple on January 16, 2016.
I had a job in a travel agency that would allow me to pay the rent and provide for my family.
Due to the fourth wave of Covid 19, The agency has stopped its activities, I find myself without a job, unemployed, I have difficulty paying the rent, I appeal to you, my spiritual family, to help my family and I during this difficult time. Your support greatly appreciated.
I am asking for $850, to help pay rent and support my family. Thank you for your love and support.