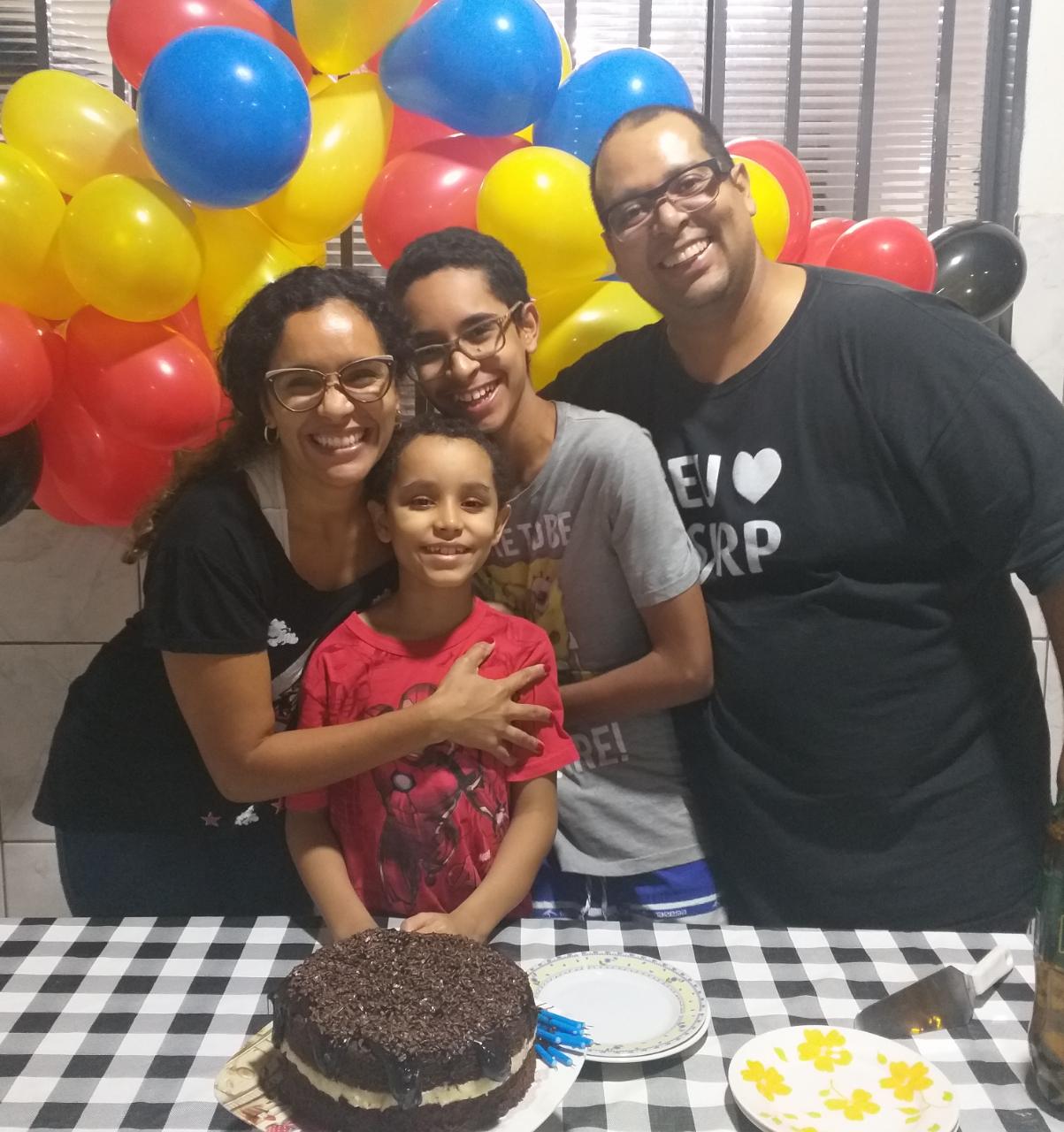 Flavio and Fabiana have been disciples for 21 years. They have two boys: Arthur (14) and Heitor (9). In 2019, they moved from Sao Paulo to a city in the interior of the state called Sao Jose do Rio Preto, with the intention to begin a new church in that city. However, soon after arriving, the couple who was leading the small team stepped away from leadership. The other member tried to carry on but there were too many tough situations to deal with.
The move left all the disciples financially strapped. Flavio and Fabiana had an opportunity to buy into a small school that looked promising. However, soon after purchasing the school, quarantine became the new reality, and their school was not set up for distance learning. Their state has been hit hard (economically and health wise) and during the pandemic. Flavio recently found a job. However, the strain of keeping the school afloat for over a year during a pandemic has eaten away at their savings and created debt that they are fighting their way out of. They have sought out the nearest church in another city and are in fellowship with those brothers and sisters. They humbly request assistance to pay late bills and get back on their feet. They feel very grateful for the help and thank God and the churches for this amazing chance to begin again.
Request : $1,000
Thanks to generous ETF donors,
this need has been met!