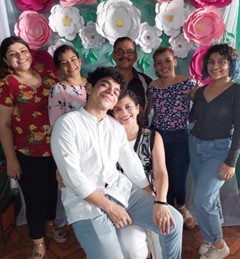 In October of 2000 my wife and I were baptized. We have 5 children and 3 grandchildren and currently our 3 youngest children live with us at home.
Our youngest daughter, Andrea, suffers from epilepsy since the age of 4. Since then she has had several modifications in her diagnosis. Last June, after one of the most serious seizures in her life, she received the latest diagnosis of Lennox Gastaut Syndrome which resulted in an increase in medication
Sadly, the socio-political situation in Nicaragua and Covid-19 have affected our small dining business and sales have dropped considerably along with our family income. We are seeking your help during this very difficult time to pay for our child's medical needs. We thank you in advance!
Request: $1,000