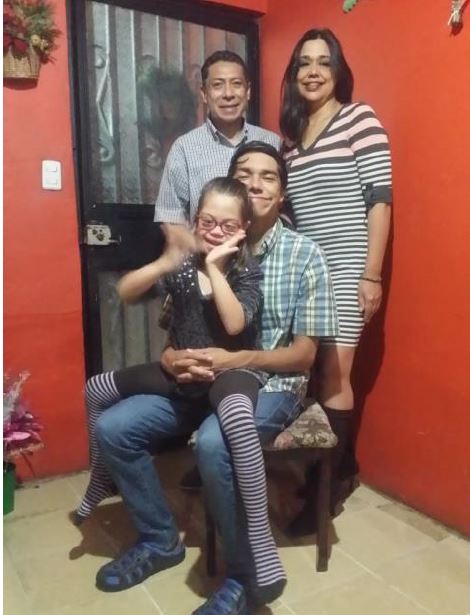 Dear Brothers and Sisters,
We are the Flores family. My husband and I have been disciples for more than 25 years each. My husband was invited to the church by the missionaries who came to plant the church in San José, Costa Rica. I was invited by a friend who also became a disciple. We both came to the church as singles. We have been married for 20 years and two children, Josue, 19, and Keilyn, 11. Keilyn was born with Down Syndrome, which was detected at birth. Our son, Josué, is a university student and works at toy store alongside his father.
For some while, we have suspected that Keilyn's developmental delay is unusual, even for a child with down syndrome. We went to specialists that the public healthcare system referred us to, however, they could not give us an explanation for our daughter's condition. With great efforts we have been able to visit a private specialists and recently managed to get a diagnosis for Keilyn's condition, which as it turns out, is related to autism. The doctor ordered specialized therapy sessions that we cannot afford, which is why we are requesting your help of to pay for a few of these sessions.
From the bottom of our heart we appreciate any help you can give us!
Sincerely,
Flowers Family
Request: $1,000