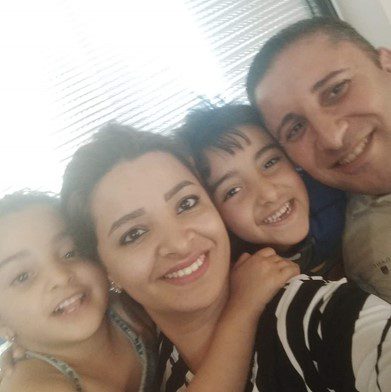 My name is Fadi. I've been married to Mariam for 8 years, and we've been disciples for 14 years.
We have two children, a boy and a girl: Basil (born 2015), and Jessica (born 2017). We live in south Amman, capital of Jordan, in a house that belongs to my father, and near my widowed mother in order to take care of her.
Currently, we are finding it difficult to enroll my children in school, because my daughter Jessica has been diagnosed with developmental delay (cognitive functions, attention disorder, and speech disability). We have recommendations to put her under excessive programs for special education, and speech and function therapy for 6 months. Jessica needs a specialized school for special education in kindergarten level, where the fees are extremely high. Same concerning the school fees for my son. We won't be able to cover these due to the limited family income. Jessica needs a special school and therapy sessions.

Thanks to generous ETF donors,
this need has been met!
Request: $1,000