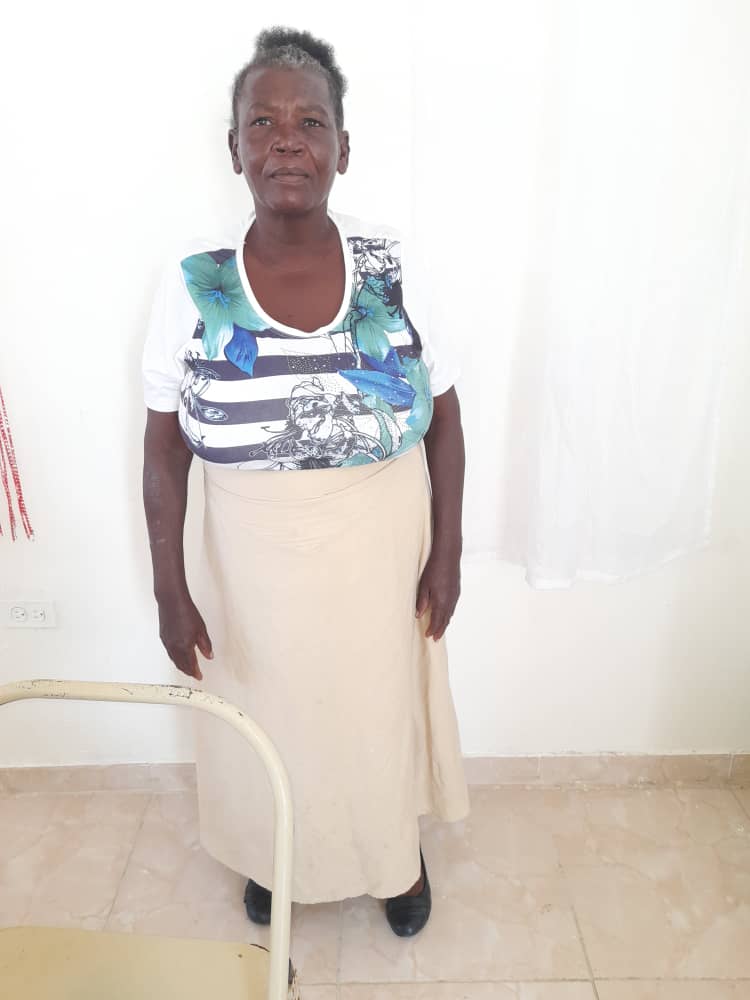 This is Rosette Guerrier she has been a disciple for 6 years. She's always helping the church by cooking for our gatherings. At the moment, she works as a street food vendor, but because the country is facing food scarcity, it has been very difficult for her.
Rosette is asking for your support through this difficult time in her life so that she can buy basic needs. Your support would mean the world to her.
May God bless you abundantly!
Request $500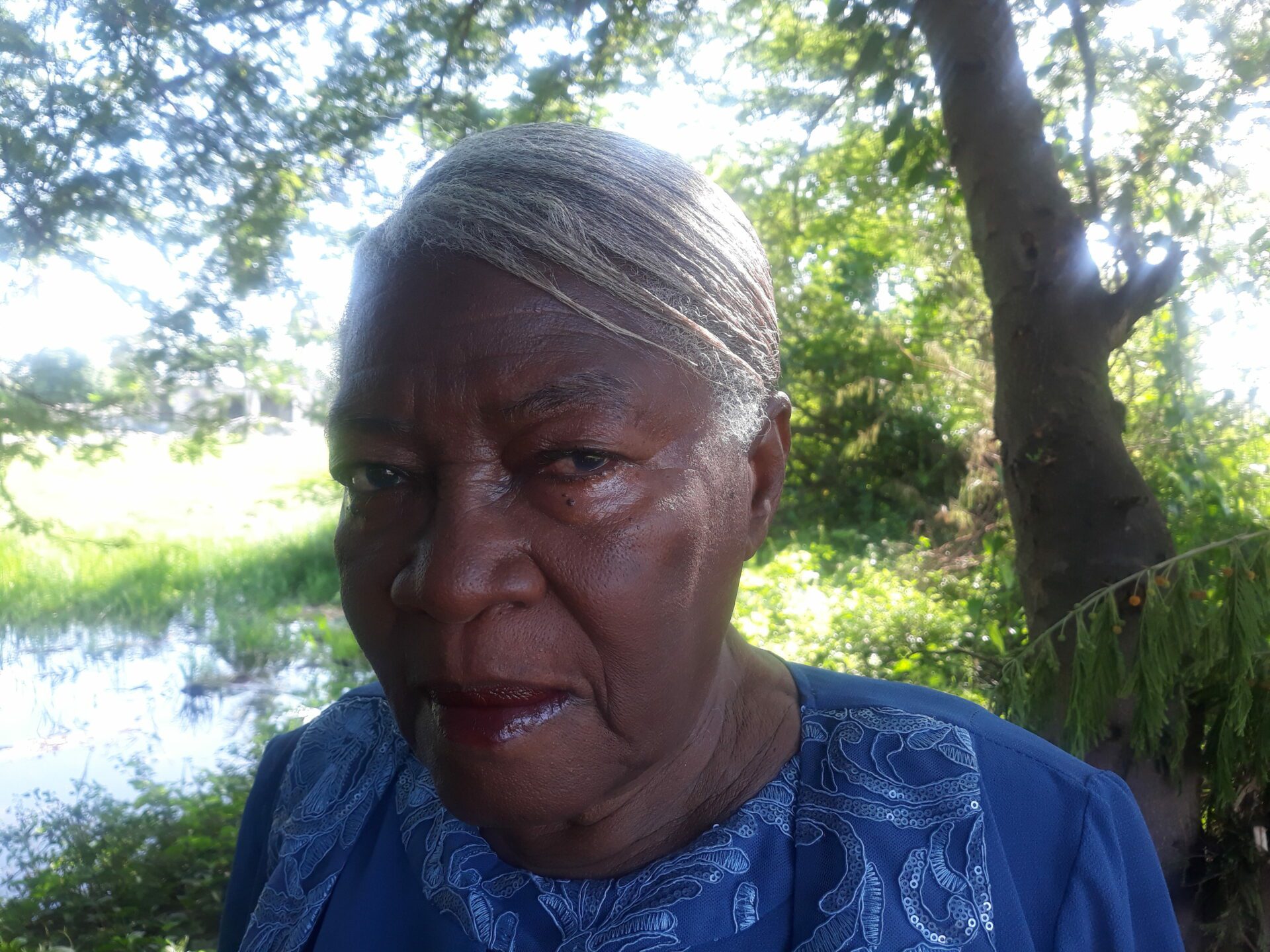 My name is Maryse Louis I have been a disciple for 25 years. I was baptized in Port au Prince and decided to come to Les Cayes as missionary to help the church in this area. I am a faithful follower of Christ because God is my everything.
I come before you today to ask for help because I am in great need. I am about to lose one of my eyes and I urgently need your help to see a specialist. The cost to see the doctor is $400. I pray that you are able to help with this need.
May God bless you brothers and sisters for helping the elderly like me!
First of all we want to express our gratitude for your help and support. In the face of Hurricane Fiona, the brothers of the Church of Christ in Puerto Rico we thank God so much for preserving our lives and homes. God has allowed us to share in his victory because he has allowed us to reflect a sincere brotherhood, united and trusting in him in the face of the adversities that we have experienced as a country.
In these moments, our church is facing the aftermath of hurricane Fiona. One of the challenges that surfaced after the hurricane, is the lack of basic services of electricity, water and communication signals. This in turn triggered the damage of basic equipment, the loss of food, as well as exhaustion . That is why we are requesting funding to assist families in purchasing battery operated equipment such as fans, radios, and generators to allow families to resume vital functions in their homes. We truly believe that this assistance will allow 78 families and individuals to persevere through the loss of power during this hurricane season. We are extremely grateful to God and to you for any help you can give us. May the Lord continue to bless your lives and ministry!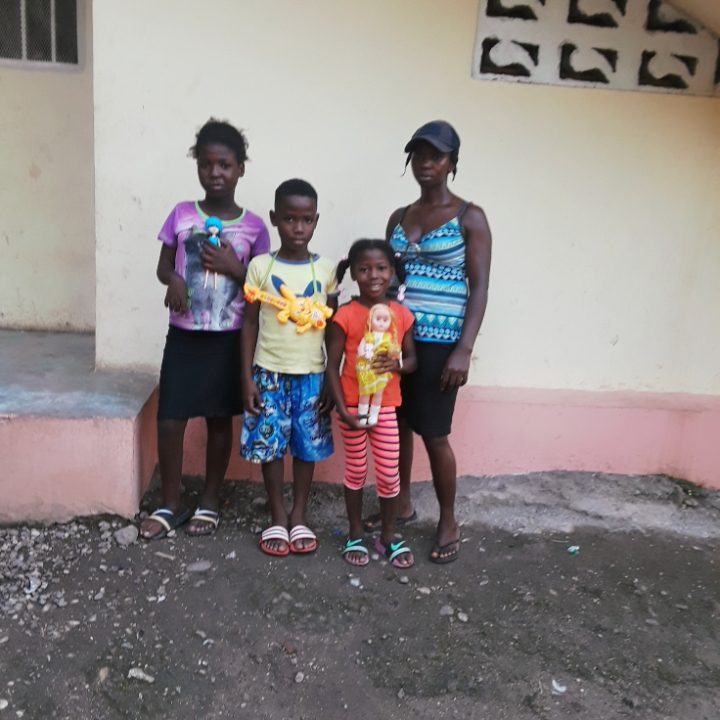 Good evening my name is Mikline. I am married and I became a disciple in Port Au Prince but we decided to move to Les Cayes for more safety. I have been a disciple for 6 years and I love being a part of the worship team and sing and give glory to God.
I have operated a small business selling lots of small items, but it's not easy to keep it alive because I also have to manage my time to care for my 3 children Debora, Job and Shama. Our biggest challenge as a family is to keep food on the table and pay for tuition.
I am always praying for God's compassion on us. If it is possible for you to help us with $800 that will be a big miracle in our lives. Thanks in advance for helping. God bless!
Request $800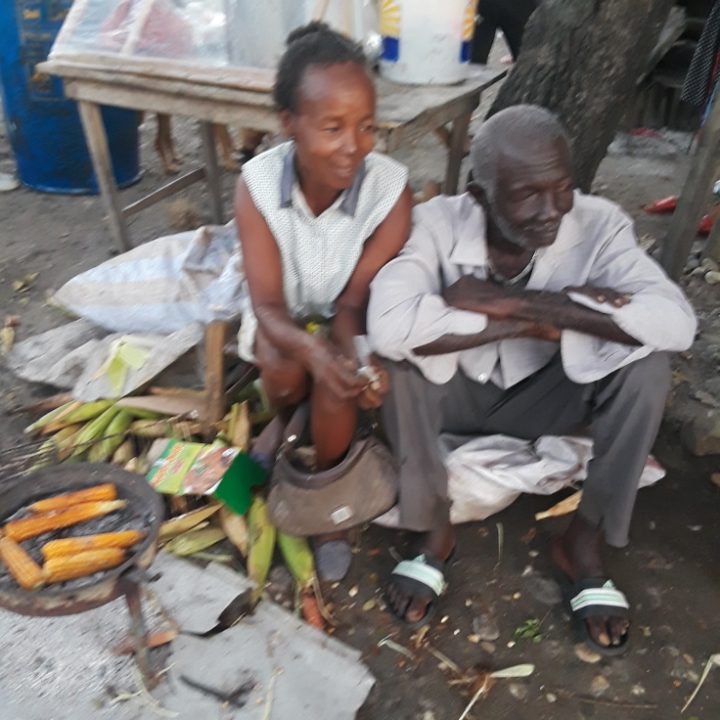 Hello church family. My name is Gertrude and my husband, Moliere, and I live in Les Cayes, Haiti. We have been disciples for 8 years and we love serving the church and helping with the children's ministry. We live modestly and work as food vendors. As we age, it has become harder for us to provide for ourselves and our children are unable to help us due to the their own financial hardships. The political turmoil in our country coupled with the natural disasters that have recently occurred make it very difficult to move forward.
We are seeking your help to help us pay for necessities for the month as we work to recover from the difficulties of these past few years.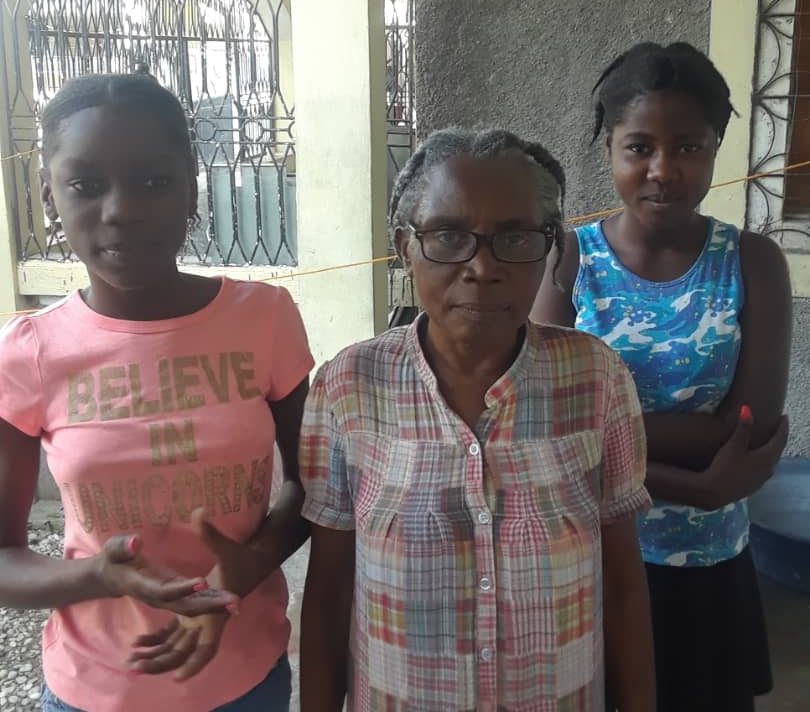 My name is Manite. I have been a disciple for 4 years, I live in Les Cayes, Haiti, and I work as a seamstress. My granddaughters live with me in order to go to school in Les Cayes. I have been unable to work for a while because I have developed some serious medical eye issues. One of my eyes has suffered some damage and I am looking for a specialist that can assist me before things get worse.
My granddaughters and I are asking for your help so that I can get medical assistance and I can provide food, clothing, and proper housing for them as they continue their studies.
Thank you for your consideration and God bless!
Request: $1,000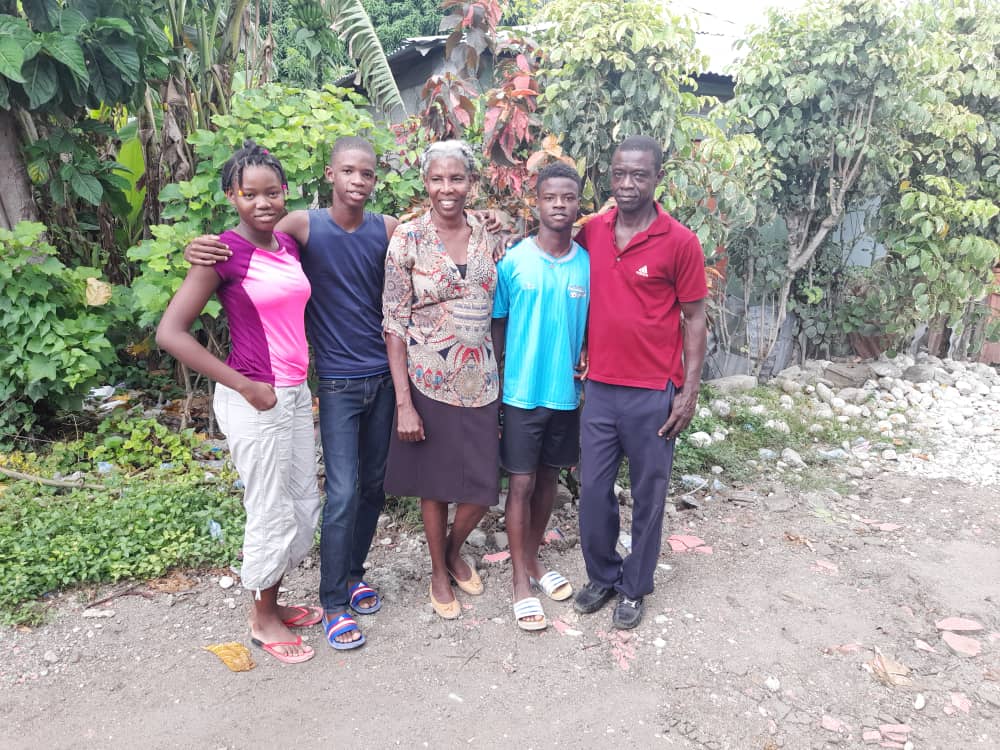 Good afternoon,
My name is Gina and my husband and I became disciples in Port au Prince over 20 years ago. We have three children Yoni, Christian, and Gayou. Yoni and Christian are disciples, and our daughter Gayou is studying the bible. Currently, we live in Port a Piment in the South and I work as a photographer.
We gladly serve the church during special occasions, such as weddings, baptisms, graduations, and parties. We left Port au Port after an earthquake destroyed our home. We decided to restart our life in the South, but 11 years later a different earthquake destroyed part of our house and boutique.
We thank God because all of our family is alive and well and that's the most important thing. But we are in need of your help as we once again rebuild our lives after the devastation the hurricane caused.
We trust God and we thank you for helping people in need like us. May God bless you!
Request: $800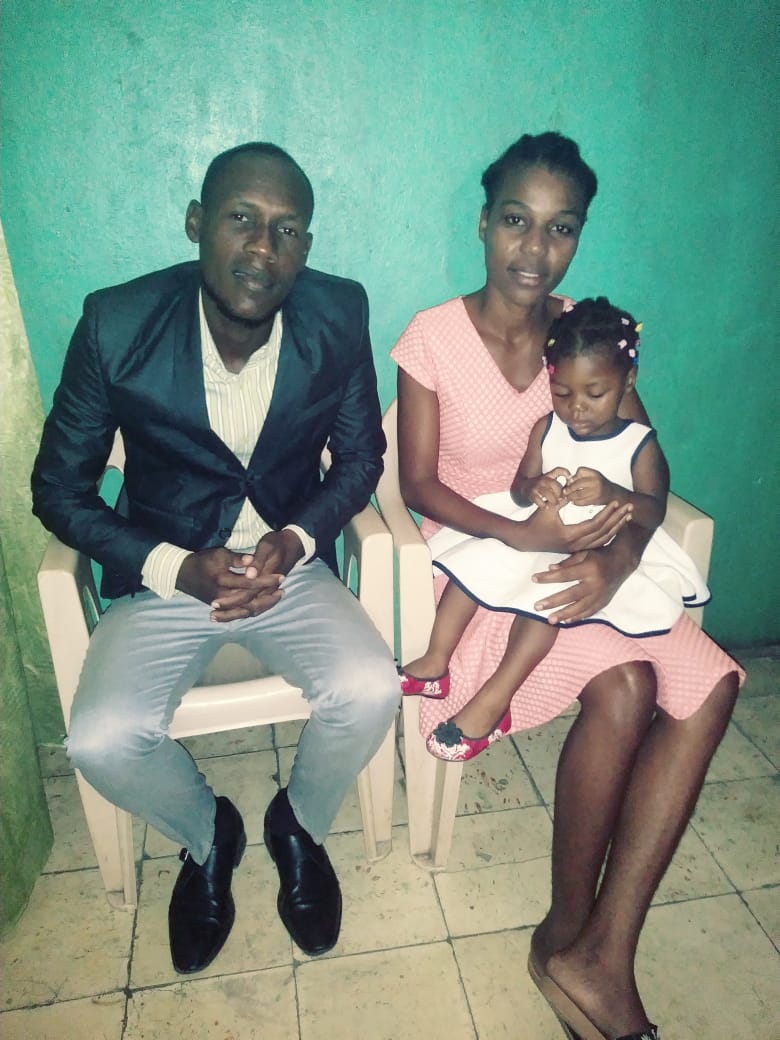 Hello brothers and sisters, my name is Rhony and I have been a disciple for 12 years. My wife, Nathacha, has been a faithful disciple for 4 years and we have a beautiful two-year-old daughter, Rhonica. My wife and I love children and we serve as Kids Kingdom coordinators, even now, after the building where we meet was destroyed by the hurricane.
Nathacha and I make a living by selling street food. Our income varies from week to week and there are times when we are not able to pay for all of our expenses. We are working hard to improve our business so that we can offer our daughter a brighter future, but for the time being, we need your help. Brothers and sisters, we thank you for your generosity and we pray that you can help us to pay for our basic needs as we work through this difficult time.
Request: $800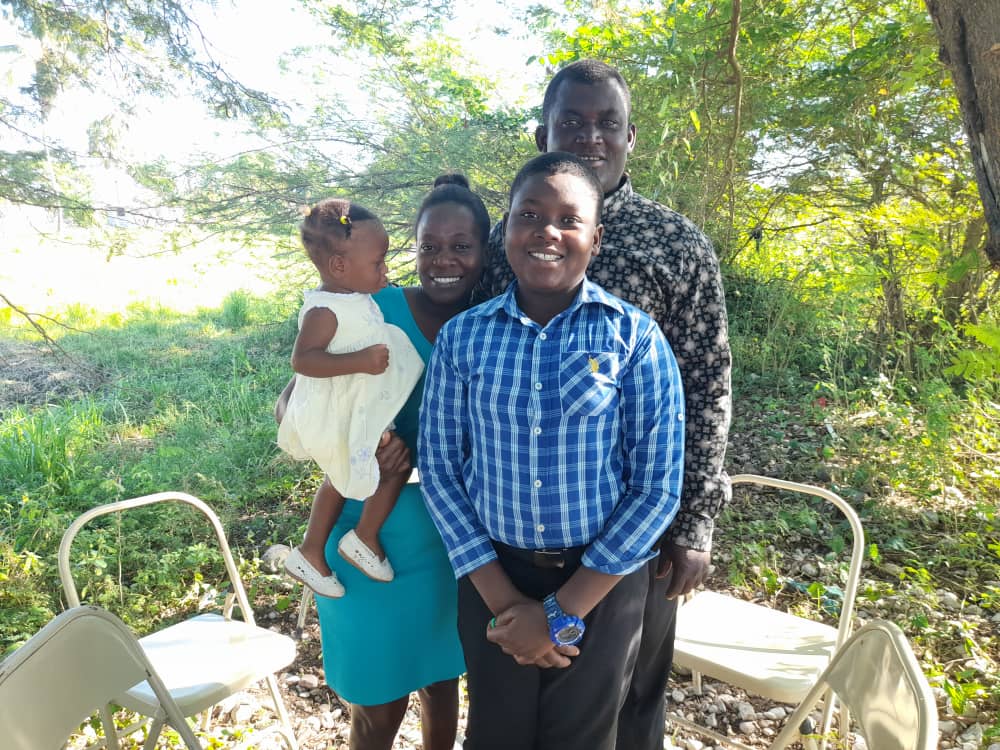 Hello brothers and sisters, my name is Jerome. I have been a disciple for 13 years in les Cayes, Haiti. My wife Maude has been a disciple for 8 years and together we have 2 beautiful children, Stanley who is 14 and Sasou who is 10 months old.
We serve the church in many ways for example we are responsible to make sure the bread and the wine are set up for every sunday otherwise no body will have communion after the sermon. We also serve the widows of the church to make sure they have the basic things.
My wife and I sell rice, beans, and milk, but at times our sales do not generate enough money to cover the costs for a family of four. I work hard under the sun to have the rice ready to be sold, but things have become very difficult lately and we are seeking your assistance to keep food on the table and keep our son in school. Your support for our family in this time of need is greatly appreciated!
Request: $1000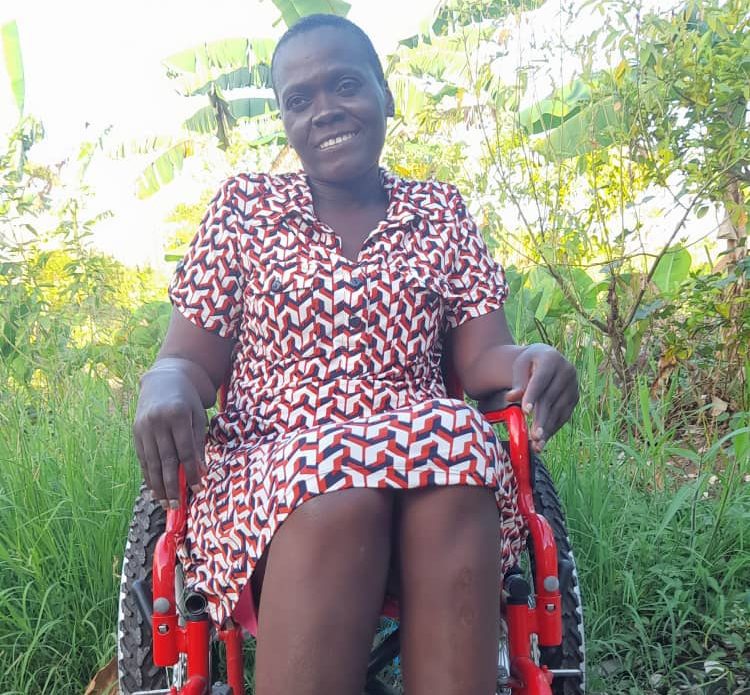 My name is Mericiane. I am a single woman and I became disciple about 20 years ago. I was baptized in Port au Prince in May 30, 2001 but I have lived in Les Cayes for years. It has been my joy to serve the kingdom of God in many ways but, over the past few years I have developed arthritis and it has been very painful for me. My own family is unable to help me, but thankfully a disciple family has graciously allowed me to live with them though they themselves do not have much.
It is very difficult for me to get to my medical appointments because I am not working and I cannot afford my healthcare costs. The earthquake has devasted our country and has made it even more difficult for me to find any kind of employment, so I am asking for your support to pay for my medical costs and transportation expenses to get to my appointment. Thank you in advance and God bless you!
Thanks to generous ETF donors,
this need has been met!