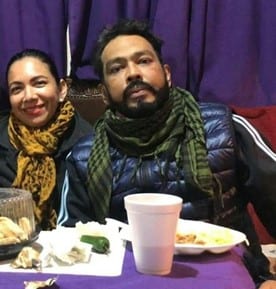 Esmeralda's husband of 47 years suffers from several serious medical conditions including diabetes, renal failure, and a tumor in his colon. Every week he receives dialysis treatments and currently needs oxygen to survive. The doctors think that he will likely need chemo treatments in the near future.
He has been the sole provider for his family for many years, but given his increasingly delicate condition, he will no longer be able to work. Esmeralda has applied for disability benefits on her husband's behalf, but it has been more than three months since they have had an income and they are still waiting for the disability benefits to come in.
Your support for this family would be greatly appreciated as they work through this very difficult time.
Request: $800
Thanks to generous ETF donors,
this need has been met!