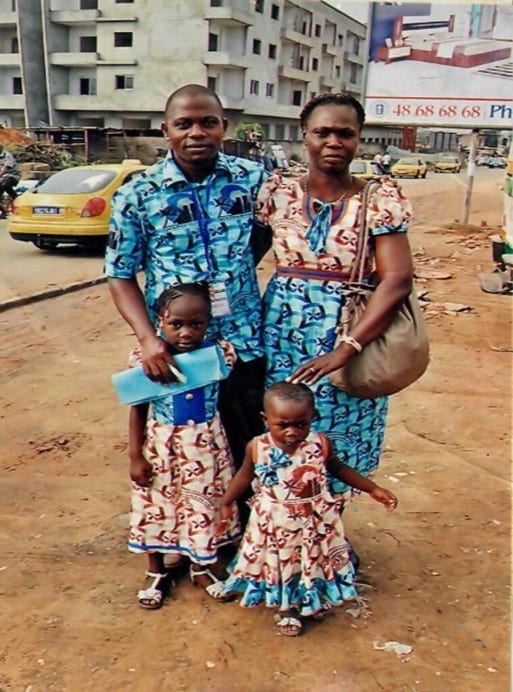 My name is Emile. I have been a disciple for 23 years. I married a wonderful sister who has been a disciple for more than 20 years and together we have 2 girls. The eldest is 10 years old and the youngest is 6.
I work at an NGO that provides humanitarian relief and my contract ended in September 2020. While I was working my salary didn't cover all of our expenses so, my wife started selling food products (cassava, bananas) in order to make ends meet.
With the advent of COVID19, the price of food has increased, and her sales have taken a hit. My wife suffers from a cardiovascular problem that we have difficulty treating due to lack of funds and impedes her from working fulltime. This situation has weighed on me tremendously and I am doing everything that I can but, currently we owe rent, and tuition. Additionally, my wife recently had two deaths in the family and most of our savings were depleted as we assisted with funeral costs. Despite all these difficulties, we remain faithful and we hope that you may find it in your hearts to assist us as we work ourselves out of this financial situation.
Thanks to generous ETF donors,
this need has been met!