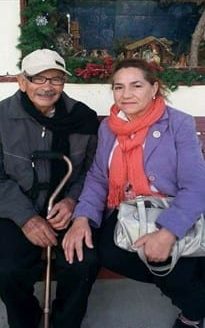 Elsa has been a disciple for 28 years and has been married for 19 years. Elsa has faced many hardships over the past few years, but her rock solid faith has helped her to endure the challenges. When her husband was diagnosed with Alzheimer's, their limited resources left them with no other choice but to have him stay with their children in San Diego. Unfortunately, Elsa's visa status does not allow her to stay in the US or visit him.
Elsa suffers from osteo arthritis, fibromyalgia, and high blood pressure which prevents her working full time so their income is very limited. Elsa currently lives with one of her daughters in Tijuana. Her daughter is able to provide for most of her needs, but Elsa has some major dental problems that need to be taken care of. Your assistance will help this family to seek the dental care they need and provide some relief for their tough situation.
Thanks to generous ETF donors,
this need has been met!