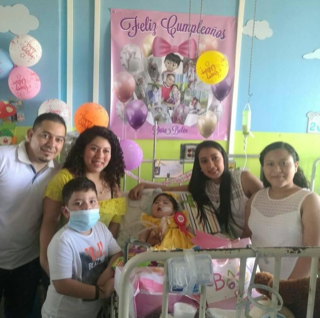 Daniel and Kewry Linares are a young couple with three children. Their last daughter was born with cerebral problems and it has been a big challenge for them. Their daughter requires constant medical attention so Kewry had to quit her job to become her full time care worker. Daniel and Kewry are loving and giving individuals happy to give to others whenever they are able. At the moment, they are in great need of assistance to pay for their daughter's medical expenses and basic needs. Your help for this family is greatly appreciated!
Thanks to generous ETF donors,
this need has been met!