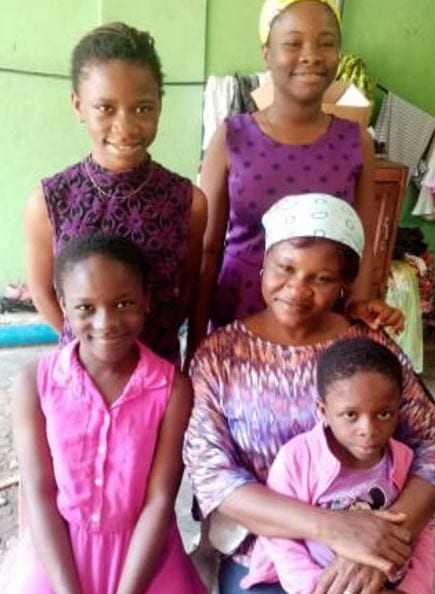 Wunmi has been a faithful disciple in the Lagos Church for 24 years. In 2017, her family suffered a great loss when her husband suddenly passed away in a tragic accident. Her four children suddenly found themselves without a father and their hopes for a bright future seemed impossible without his income. Wunmi, determined and optimistic, set out to create opportunities for her family and fought against all odds to provide what she could. Amid the pandemic, opportunities have become scarce and Wunmi's family needs help. She is requesting assistance to buy groceries, pay rent, and pay the school fees for her four children. Your contribution will be greatly appreciated!
Thanks to generous contributions from ETF donors,
this need has been met!