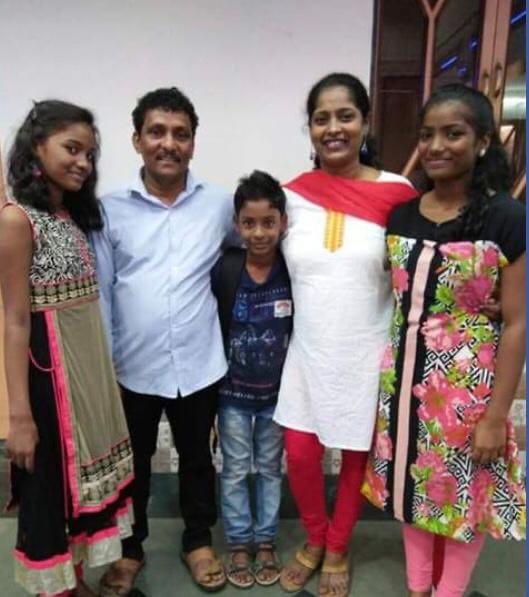 Sweety became a disciple in June 1998 in Mumbai. Her faithfulness and strong convictions have given her the strength to persevere through everything the world has thrown at her. She has helped her two sisters, brother, and late mother come to the Lord.
Sweety has 3 amazing children - Yashika 20, Sakshi 16 and Nikhil 13. Yashika became a disciple when she was 15. She is very involved with Kingdom Kids and also helps in the Teen Ministry. Sakshi became a disciple two years ago and Nikhil has expressed a desire to study the Bible.
Sweety's husband who was a non-believer, was baptized in March of 2015, after 17 years of Sweety's relentless prayers. The joy of having her entire family worshiping and serving God together disappeared overnight when her husband, our brother in Christ, lost his life in a tragic accident about ten months ago. To help cover the family's expenses, Yashika had to start working and at the same time juggle her college courses.
The nationwide COVID-19 lockdown in India has made things worse for the family. Yashika earns $167 per month but she has not been paid in two months. The family is facing mounting debt for school and college tuition, books, and household expenses like groceries.
Sweety's family has endured an exceedingly difficult year and seeks your assistance to work through this rough time.
Thanks to the generous donations of ETF contributors,
this need has been met!