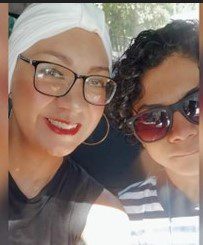 Silvia has been a faithful disciple for 9 years. Her daughter Sofia was diagnosed with cancer; she had already undergone some operations and chemotherapy. Silvia has to resort to loans and her job is not enough to pay all the costs of chemotherapy. Silvia is seeking assistance to help pay for her daughters' treatment. Your support will be greatly appreciated.
Request amount $1,000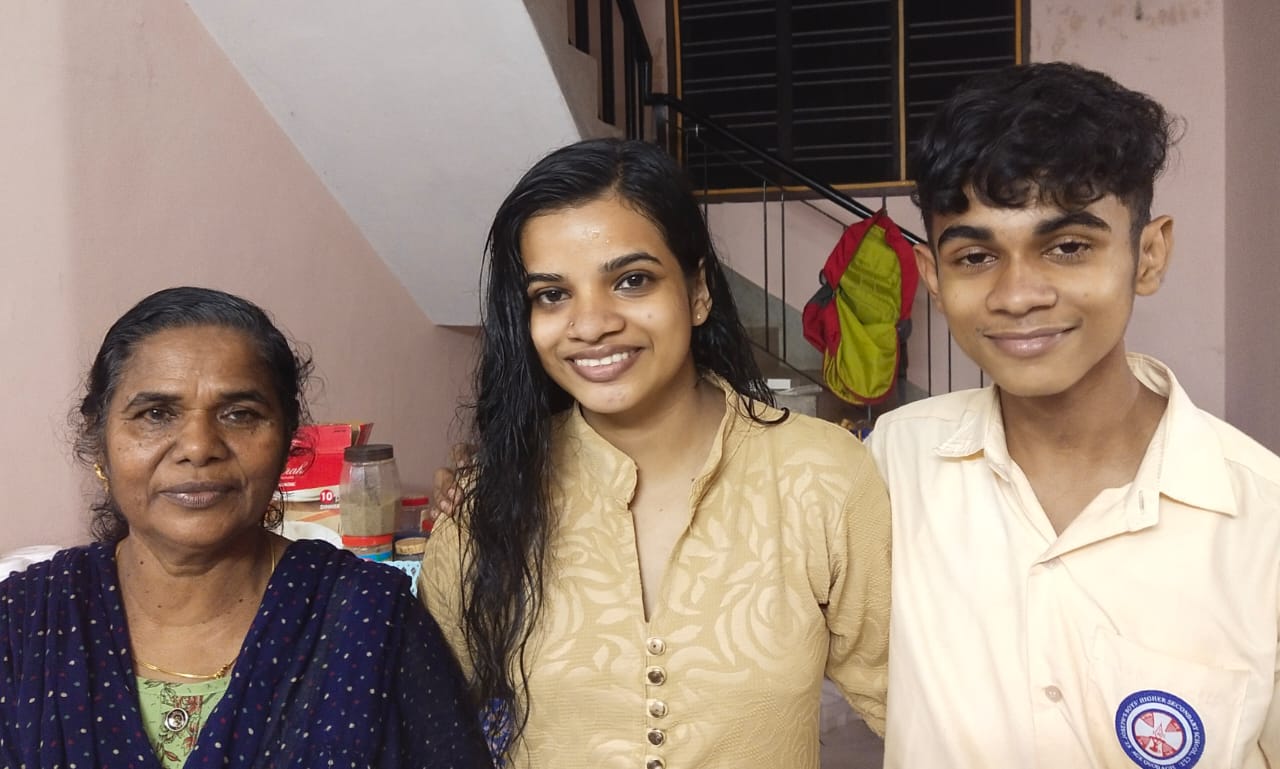 Ammini got baptized in 2002, when the church started in Calicut. She joined with the mission team and literally being a part and parcel of the mission team, helping and guiding them to go to different places to share faith, gave them food and directions. She was extremely fruitful and her fervor for evangelism still continues. She reached out to lot of her friends and acquaintances, even her grand children Sandra and Sayanth.
When Ammini was 14 years old her father's brother raped her and she became pregnant. She gave birth to a baby girl, Sandhya. But, in the background, her family was planning to give the baby away without letting Ammini know about this. Ammini, somehow came to know about this plot and she grabbed the baby and whatever she could handle, ran away from her home town in Pathanamthitta to the north part of Kerala, Calicut, and ended up being in an orphanage along with her baby. As a teenager and having a baby and being alone in a strange place, she went through a lot. In the orphanage though, she found another teenager Sujatha, who would baby sit young Sandhya while Ammini go for work. Later as years went by, Ammini and Sujatha decided to find a place and live together. But when Ammini decided to became a disciple in 2002 at the age of 44, Sujatha became like her enemy, started persecuting her. So many times Sujatha kicked Ammini and her daughter out of the house. Sandhya married in 1999 and in 2017 her husband died due to liver sclerosis. Sandhya has 2 children and Last year Sandra and Sayanth became disciples and the strain in the house increased so much.
Ammini is 65 years old right now, she takes care of three ministries in Calicut, she is one of the pillars of the church, while she was working in different houses as a maid all the way through. Feeding so many, including the mission team to Calicut, being persecuted many times while evangelizing and doing follow-ups with the people she invited. Her love for God is amazing. She is a great prayer warrior.
Currently, Ammini has high BP, has an ear balance problem and allied health issues that prevents her to continue her work as a house maid. We would request for her to get good medical treatment because she is aging and unable to work (she is counting on Government facilities till now for her medical needs, finding good treatment in our Govt facilities is like winning a lottery). Thank you for considering her needs.
Request: $1,000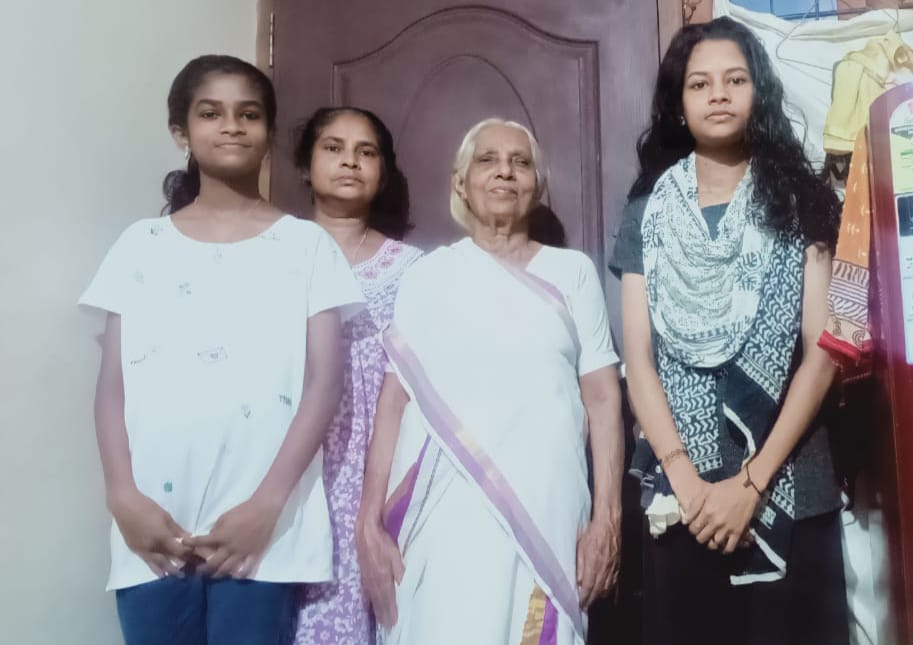 Geetha comes from a Hindu background and does not qualify for government assistance due to her ethnicity. She was invited to the Chruch by a neighbour disciple Ajitha and she came to the church and in due course of time put her faith in Jesus and became a disciple in 2017, facing the ire of the nearby community. She stood strong during those tough times. Ajitha and Geetha were abundantly fruitful, reaching out to Geetha's mother Laxmi, and other neighbours Vilasini, Rajalakshmi, Seena etc. All of them are from Hindu backgrounds and became disciple during the Covid affected years 2018 and 2019. (We are very grateful to let you know, all of them received some kind of benevolence from the Church in the form of medicine, groceries and money during those difficult times). Geetha's immediate neighbour Sunny is coming to the church currently and has expressed his desire to study the Bible.
A year after she became a disciple, Geetha lost her husband who was struggling with blood cancer. While he was in the bed Geetha came out of the house to do whatever work comes into her hand, like domestic help or door-to-door sales etc, and took care of her husband, mother and two daughters. After his demise Geetha is still working as a domestic help and doing her part well. She would not miss giving to God what she could afford every month.
The reason for this request for help is this: Geetha struggles with mild depression time to time and she has low sodium saturation. When this happens, she would sit at home and cry, even when she comes to church she would be crying during the fellowship. We were providing her with necessary medicines whenever she needed it. Geetha has two daughters, elder one is twenty year old and the younger is fourteen. They both have a situation that their skin develops small lump formation. Their father had bigger ones all over his body. Now the lumps are small, new ones come up as time goes by, and it grows also, but it is painless lumps under the skin. This makes the girls very insecure and hopeless, because their chances of getting married or finding a job is grim. As far as we know, such skin situation remains throughout their life time, new ones appear time to time and those lumps grow also.
We also do not know how to help them or what would bring about a sustainable help for them. Kindly consider this, as we are also praying and begging God to show us some way out. And we hope something will come in handy for helping this family.
Thank you!
Request is $1,000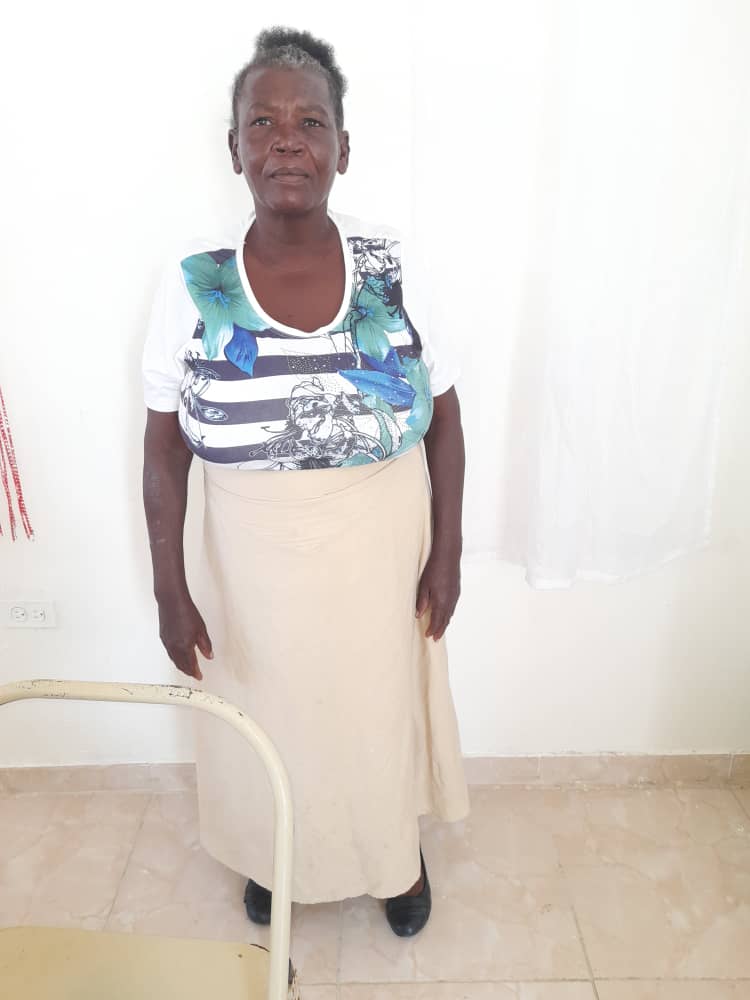 This is Rosette Guerrier she has been a disciple for 6 years. She's always helping the church by cooking for our gatherings. At the moment, she works as a street food vendor, but because the country is facing food scarcity, it has been very difficult for her.
Rosette is asking for your support through this difficult time in her life so that she can buy basic needs. Your support would mean the world to her.
May God bless you abundantly!
Request $500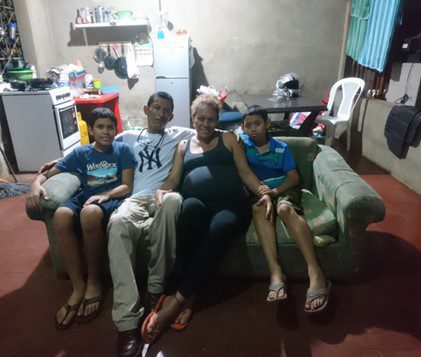 The Lara family lives in Nicaragua. They have been disciples for more than 30 years combined. As it stands, Nicaragua remains the most underdeveloped nation in Latin America so the job availability has been scarce for a long time. After the pandemic, Nicaragua's economy has remained hard hit and their recovery has been much slower than other neighboring countries.
The Lara family recently welcomed their third child, and although they are delighted to have a new baby in the home, but they are worried about the additional expenses that come along with the joys of parenting an infant.
The Lara family is currently seeking your help to keep their family fed and purchase basic needs for their baby while they seek better paying and stable employment.
Request: $1000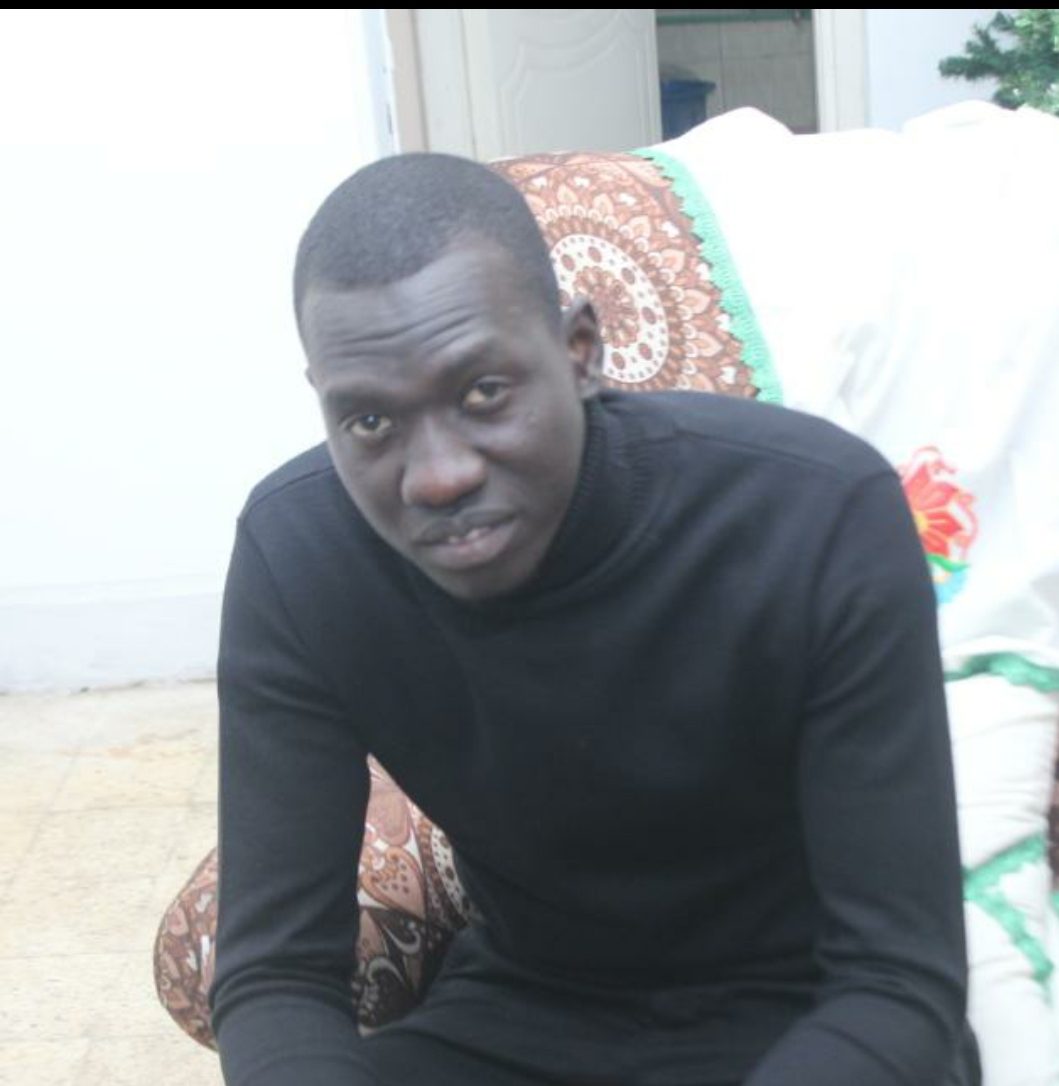 In 2019, Lebanon's once healthy economy was dismantled due to a series of political issues that unfolded right before the onset of the COVID pandemic. It is estimated that the currency in Lebanon has lost 95% of it's value. For the average person, that means that an average wage of $900 per month is now worth less than $50. The demand for goods and the cost for essentials is sky-high, but securing even the most basic of needs extremely difficult.
The disturbance in the Lebanon has caused many other countries in the region to suffer similar economic distress and many brothers and sisters are experiencing hardships.
Request $10,000
Greetings, my name is María del Rosario, I am 54 years old, I have been a faithful disciple for 23 years, I have lived in Nuevo León for a few years, we changed residence to find better employment opportunities, but my husband had an accident and hurt his leg which has made it impossible for him to get better work. He is still working, but his salary is very low and we struggle to make ends meet. We are still working on applying for disability benefits for us, but the state has still not approved our application.
At the moment, we find ourselves truly in need because we were infected with COVID and there is an active water supply issue in our country that has driven up the prices for our groceries and other essentials.
Your support for our family would bring us immeasurable hope and relief in this time of great need. Thank you so much in advance for your love and support!
Request: $1,000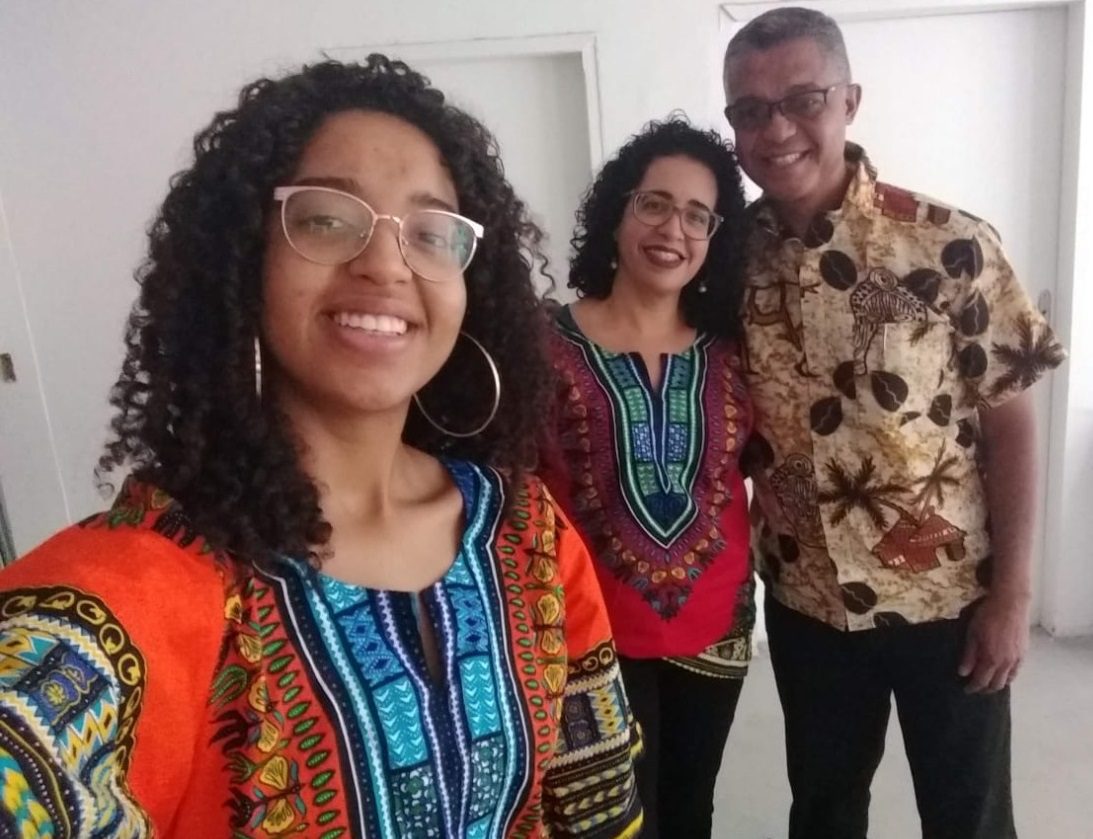 Jose Antonio has been a disciple since 1996. He serves as an elder in the church in Sao Paulo, Brazil and has greatly impacted the church there. His wife and daughter Nicole are also disciples who serve the church faithfully.
Jose Antonio earns his living giving motivational lectures to companies on work ethics and also safety and security in the workplace. When Covid hit in March 2020, this kind of activity came to a complete halt for more than a year and a half. Unemployed, this created immediate hardship for Jose Antonio and his family. He was helped by the church in Sao Paulo, but due to the limited resources of the church and the needs of his family, he had to take on debt. Although Jose Antonio is currently starting to work again, his family is still struggling financially and are requesting assistance to get through their difficulties. The amount of money he needs is a one-time help of $1,000.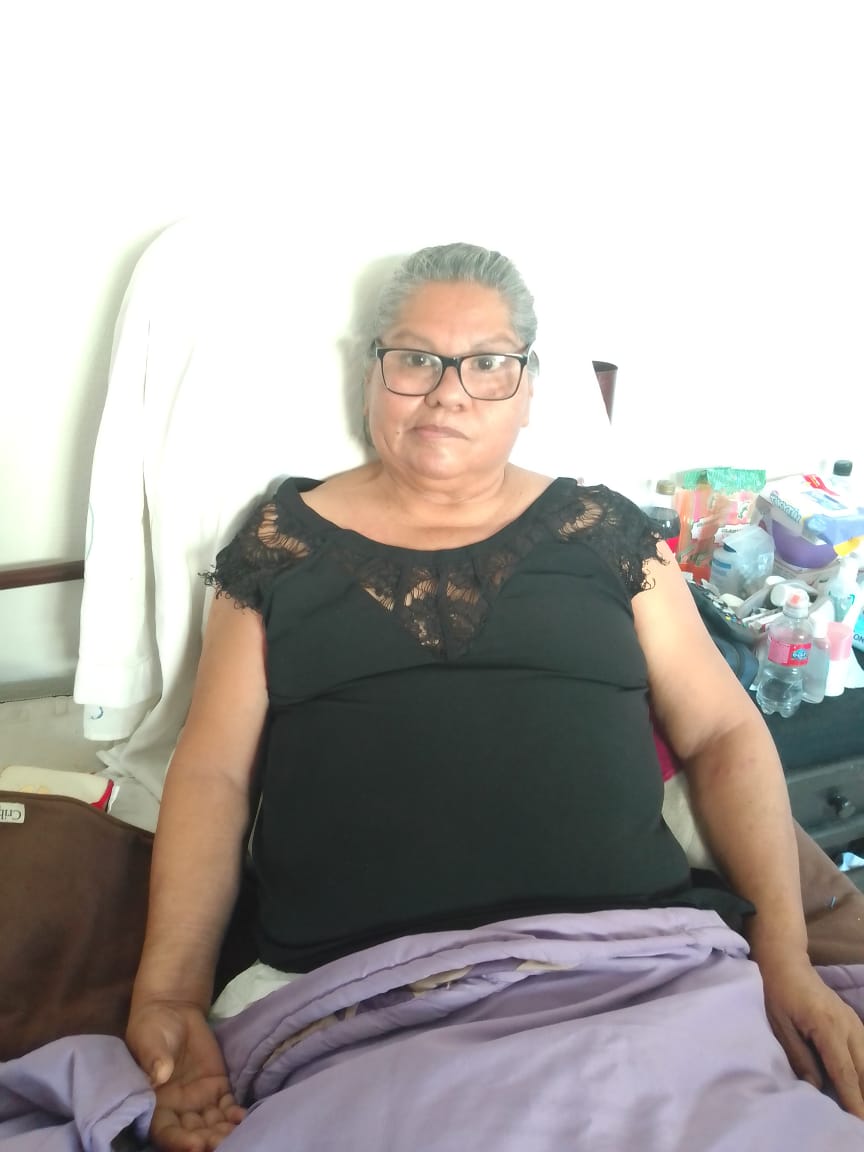 Hello, my name is Ofelia. I am 58 years old and I am disabled. I currently live in a small place on my own. About two months ago, I had a stroke which left the right side of my body immobilized. Currently, I am undergoing rehabilitation and it has helped me, I can now walk slowly, prepare very simple meals for myself. My doctor has urged me to continue rehabilitation treatments and be diligent in taking my prescribed medications, but expenses have piled up quickly and it is difficult at times to pay for them. Thanks to a group of sisters in the church, I have been able to afford some of my treatments, but I am still in need of assistance that they simply don't have the funds for. My brothers and sisters, if it is possible, I pray that you can support me in affording my medical costs. God bless you!
Request $1000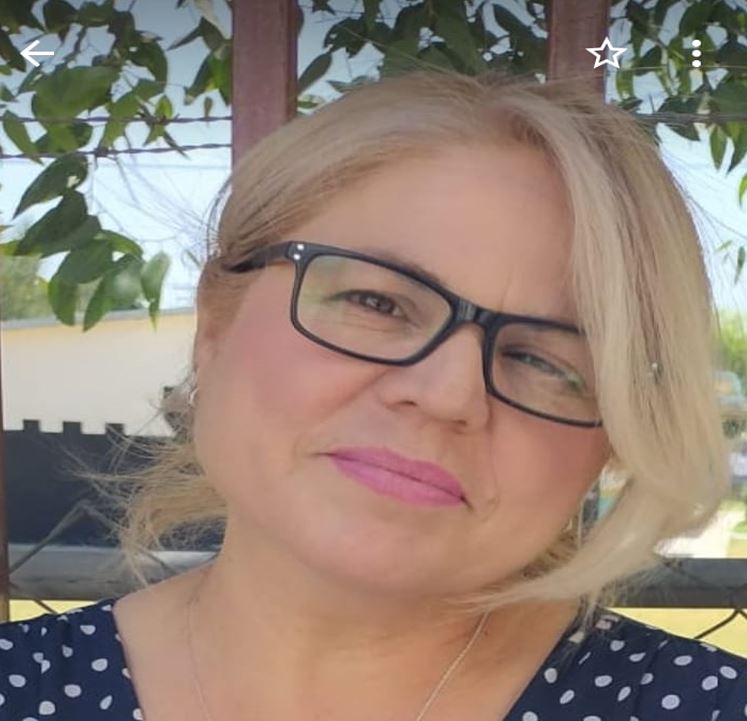 My husband was invited by a friend and he invited me. At church I met his friend's wife and from that point on we attended occasionally for 20 years. And finally, three years ago, I became a disciple and thanks be to God for that!
I fell out of the crib when I was almost two years old and hit my eye left and since then I have not had vison in that eye since then. My eye detached from two nerves and that's why it has movement that I can't control, which produces pain and inflammation. Thankfully, there is an operation that can help me. Squint a disorder in which the two eyes do not line up in the same direction. Therefore, they do not look at the same object at the same time. Six different muscles surround each eye and work "as a team." This allows both eyes to focus on the same object. In someone with strabismus, these muscles do not work together.
Request: $1000