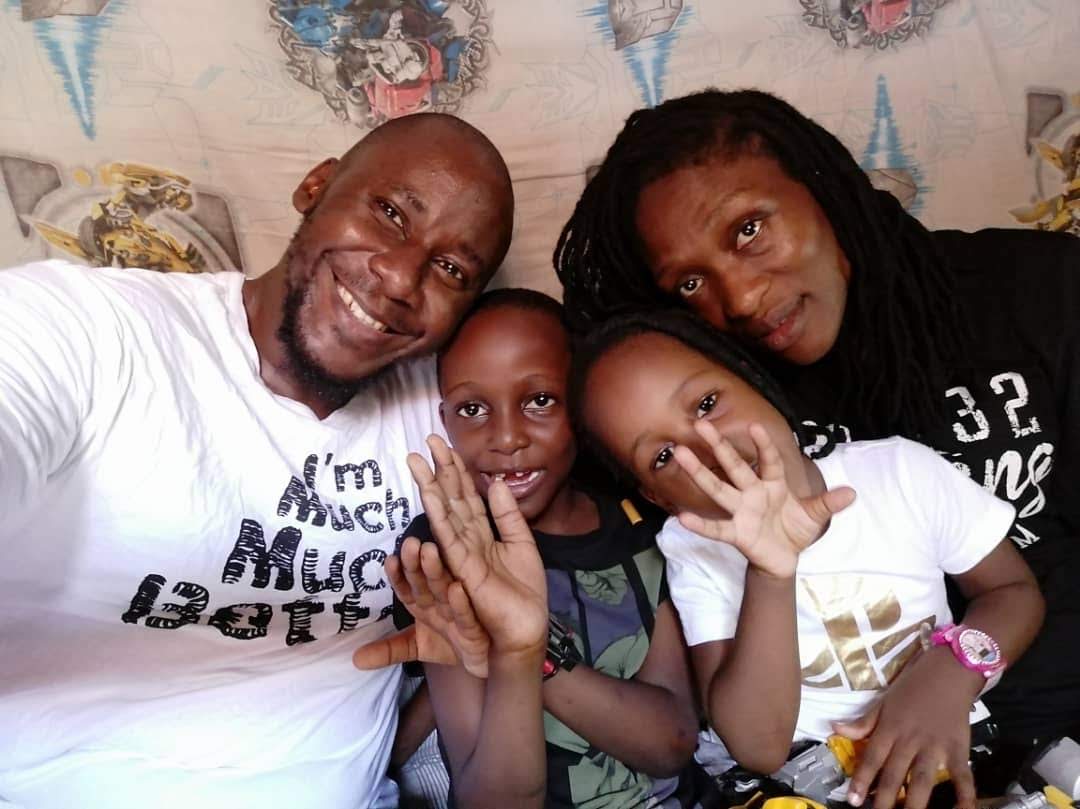 My name is Judith Beene Zamba; I am 33 and a member of the Zambia Church of Christ. I have two beautiful children and have been married for almost 12 years. My husband is not Zambian, and we relocated from Uganda to Zambia about a year ago. Life was so difficult in Uganda since my husband's contract was not renewed, and due to COVID-19, we lost our little business. After nothing left, my family and I decided to return to my home country, Zambia. However, things have been challenging due to the high inflation rate. I work as a preschool teacher and earn a monthly salary of about $100, which is insufficient to see us through all our basic needs. My husband is not working because he is a foreigner and needs paperwork to get a job. Despite my best efforts, I have found it incredibly challenging to make ends meet and provide for my family, particularly my children. I'm kindly asking for any help given. We will appreciate it. Any assistance given will significantly change our story.
Request $800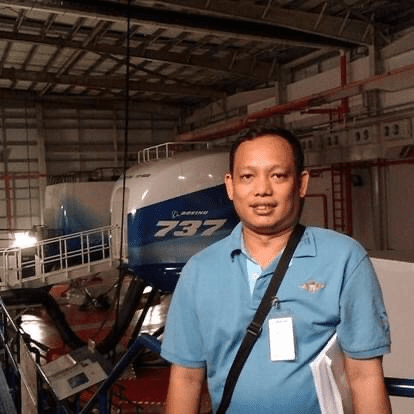 Pedro Jimenez Jr., who is commonly known as Peter, has been a disciple since August 28, 1996. He was baptized on campus and is still a faithful brother from the Imus Sector of the ICOC Cavite. Peter is a husband to a faithful disciple named Analyn Jimenez and a proud parent of three young children. His children are aged 17, 15, and 6, and they are all currently attending school.
Pedro was diagnosed with high blood pressure and type 2 diabetes in his early 30s, and he's been on maintenance medication for a long time. He had a stroke on August 6, 2023, that left half of his body paralyzed. He was confined for ten days and ordered to undergo six-month rehabilitation. Being the sole breadwinner in the family and unable to work until he recovers has made funding his treatment difficult.
We are seeking assistance from the ETF to please provide Pedro with the necessary rehab and medication. Your support can make a significant difference in his recovery.
Request $1,000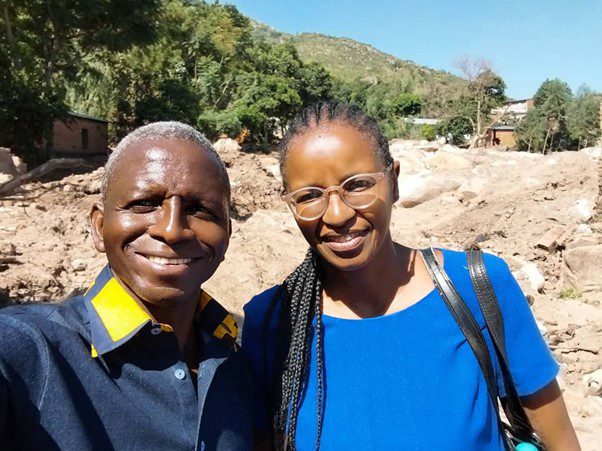 My name is Edwin, and my wife Christine, I was baptized 33 years ago and we have 3 children. I feel privileged to have been a part of the Harare Church since 1989, although we have experienced both good and bad times during this period. Unfortunately, the economic situation in Zimbabwe has taken a toll on us. The cost of electricity has increased substantially, and we often experience power outages for up to 16 hours or more. As we earn basic wages, it is increasingly difficult to support our families and put food on the table. Additionally, one of our parents has not been in good health, and his day-to-day upkeep, including a special diet, medication (which is often unavailable), and adult diapers, has become very expensive due to inflation. We are grateful that one of the disciples has allowed us to rent their home.
Thank you for your kindness and all that you have done for others. God bless you.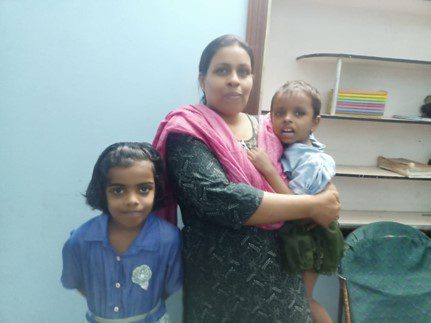 During the Corona lockdown, Seena came to know Christ. Her elder son used to attend tuition classes in front of Vilasini's house. Vilasini was studying the Bible during this time, and even with lockdown restrictions, we managed to give her a Bible. Vilasini would read the Bible ardently in front of her house whenever she got free time from her household chores. Seena's son noticed Vilasini's curiosity about what she was reading and asked her about it. Vilasini told him that it was a Bible. Seena's son then told his mother about the lady who reads the Bible, and he remembered that they had a Bible in their home that was gifted to them some time ago. After exchanging information, Vilasini reached out to Seena and invited her to the Church. Soon Seena started studying the Bible and eventually got baptized too.
Seena and her husband had a tough time when her husband, Manoj, had a bike accident and broke his leg just before the COVID-19 outbreak. They were stuck without a job and wages, and were managing with the ration and support given by various people. We helped them financially, medically, and by providing food provisions during these difficult times. Life has been challenging for them after COVID-19, as they lost their well-running business. Currently, Manoj works as a daily wager and earns just Rs.380 per day, which is their only source of income. The family of five, including three children, are struggling with malnutrition, and the younger ones get sick frequently. Seena also has diabetes. The harsh circumstances have made life difficult for Seena and her family. They are now dependent on the goodwill of those around them, including the church. I request you to please extend your support to Seena by helping her take care of her two young daughters who are struggling with malnutrition and frequent health issues. Any amount that you can contribute will be utilized towards Seena's daily medical needs.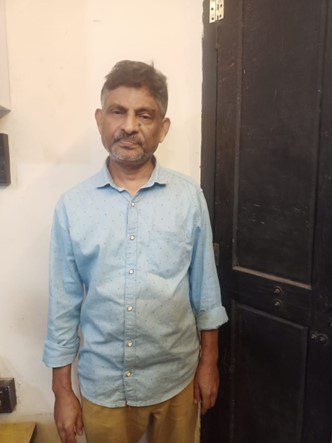 Joy, his wife Sheeba, and their sons Vipin and Rigil were one of the earliest converts in the Calicut church. Joy came from a traditional Christian religious family, while Sheeba came from a staunch Hindu family. As a result, they faced opposition and rejection from both sides of their families. Moreover, they were not financially stable, with Joy working as an assistant to a daily wage of household painting and Sheeba working as a tailor. Despite all these challenges, they became one of the supporting pillar families of the Church in Calicut. However, an unfortunate event occurred in their lives, which brought them into a predicament.
In November 2022, Joy developed a small boil in his calf muscle in his right leg. He went to a government medical college hospital where they gave him tablets for his fever and said not to worry about the boil. However, Joy, who is highly diabetic, continued to have a fever for two weeks and the boil became swollen and reddish. He returned to the hospital and was given some medicine, but a week later, the situation worsened. Finally, he was taken to a private hospital where it was discovered that the entire muscle was infected and inflamed, requiring immediate surgery. The tests, medication and surgery cost a lot of money, and Joy had to be hospitalized for two weeks. Thanks to the help of some people and the church, the procedures were able to be done.
Afterward, his eyesight started deteriorating, and he had high variations in his blood pressure and low blood count, as well as hearing problems. As of November, Joy will not be able to work, but Sheeba works night and day to tend to her husband and family. Even though she had her uterus removed two years ago and is in poor health, she will sweep and mop the house before breakfast. However, medical expenses still pose a significant burden to them. Any amount will use for Joy's medical needs.
Request $1,000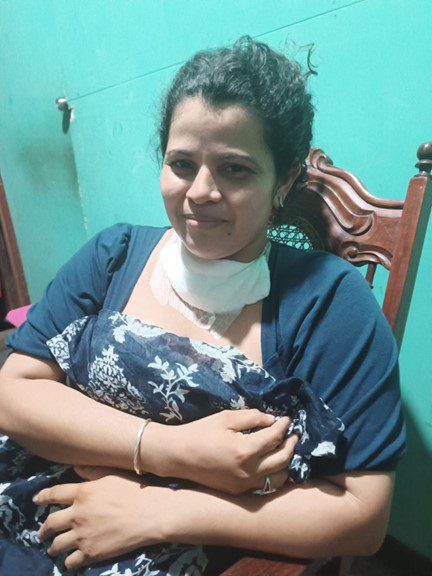 Brenda is one of the first disciple of our church in Nicaragua. She is 37 years old and a single mother of two daughters aged 12 and 18. Currently, she serves in the usher ministry and is also part of the church's administrative group as an accountant. Additionally, she is responsible for cleaning and maintenance of the Church venue. In October 2022, Brenda was diagnosed with cancerous thyroid nodules. In May of this year, she underwent surgery to remove the nodules, but during the operation, the doctor discovered that her thyroid was also affected with carcinogenic cells and had to be removed. As a result, Brenda has had to undergo several medical procedures and is currently scheduled to undergo a Radiotherapy procedure with radioactive iodine to combat the remaining malignant cells in her body.
Unfortunately, due to the costs of her illness and medical treatments, Brenda's financial situation has been severely impacted as she does not have a permanent job to cover these expenses.  Your financial assistance to help Brenda to buy her medication and Radiotherapy procedure would be a tremendous blessing.
Request $1,000
At the age of 24, I became a disciple of the Church of Christ in Monterrey after being invited by two disciples named Minerva and Iliana on the street while I was leaving the University. Since becoming a Christian, I have been working full-time for the Church for 23 years and have had the opportunity to work in different cities like Monterrey, Saltillo, Mexicali, and currently in Tijuana. In the past few months, I have been suffering from Pancreatitis, and I have been in the hospital for a week. They detected stones in my gallbladder and Anemia, among other gastrointestinal problems. I am undergoing a treatment with expensive medicines, as well as a gallbladder operation that costs about $2,000. Once I have completed the required amount, I will be able to schedule the date for my operation. I would like to express my gratitude for any assistance you may provide me with in advance.
Request $1,000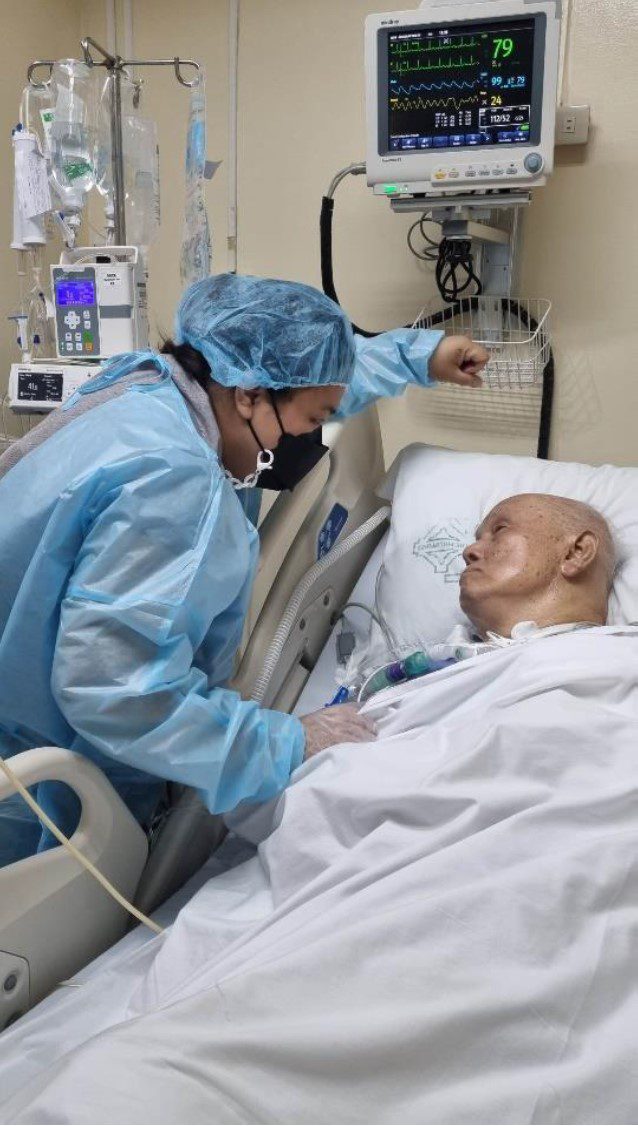 This is my father, Reynaldo C. Jocson, also known as "Daddy Arjay" to many. He has been a disciple for 7 years and was baptized on December 4, 2016, in ICOC Makati with the Seniors Ministry. Growing up, I learned many things from him about serving even as a pre-teen. In 1998, I became a disciple through Bible studies and eventually served full-time as staff at Metro Manila Christian Church (ICOC Philippines) in 2020. My dad loves the fellowship, his bible studies and hanging out with the Seniors as much as he can during those days he was still agile. He already suffered a stroke, survived a triple by pass operation, and is diabetic among others.
In March 2023, he was admitted to the ICU due to persistent diarrhea that was worsening his bedsores. He has been confined to the Lung Center of the Philippines ever since. He has been diagnosed with several medical conditions including Status Epilepticus, Acute Respiratory Failure, Acute Myocardial Infarction, Ventilator-Associated Pneumonia, CAD, HCVD, Diabetes Mellitus, and Acute Kidney Injury. I am the eldest of four siblings and we all contribute to my father's medical needs and expenses, along with other relatives. Despite our efforts, we are struggling to keep up with the accumulating hospital bills. I try to visit my dad every day during visiting hours, to read him a verse or two, talk to him and pray for his recovery. It brings us immense joy when he opens his eyes and is awake at times. Our family draws strength and comfort from God, and we will continue to fight for our dad's health as long as we can. We are humbly seeking any financial assistance that can help us in this difficult time. Thank you for taking the time to read our brief story. God bless.
Request $1,000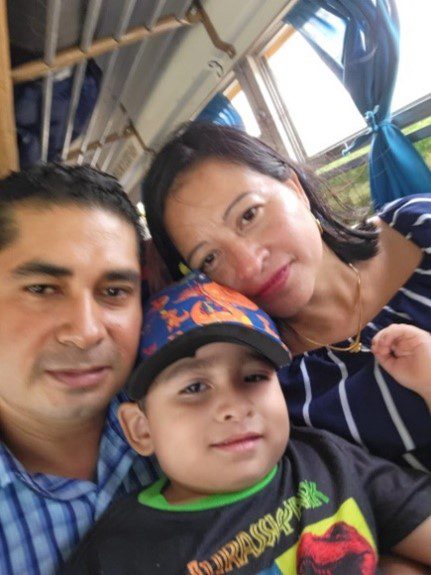 Manuel and his wife Luz are disciples from Nicaragua. He was baptized 24 years ago and Luz got baptized 21 years ago. They are proud parents of a four-year-old son. Unfortunately, four years ago, Luz was diagnosed with positive HPV (Human Papillomavirus). Luz started experiencing pelvic pain three years ago, while at the same time, Manuel showed symptoms like a burning sensation during urination and warts in some parts of his lower body. Upon visiting a doctor, they were advised to undergo an HPV DNA test as it was suspected that Manuel might have HPV. Manuel works as a technician, repairing refrigerators and air conditioning units, while Luz earns a basic wage. However, due to the expensive cost of the HPV DNA test, Manuel has not received any treatment and is unsure if the virus can be treated. Since both lack the resources and insurance to cover the medical expenses, so they are seeking financial support from ETF. The requested amount will be used to cover the cost of the HPV DNA test for both Manuel and Luz, so they can determine if the virus is still curable. Any amount of financial assistance is greatly appreciated.
Request $1,000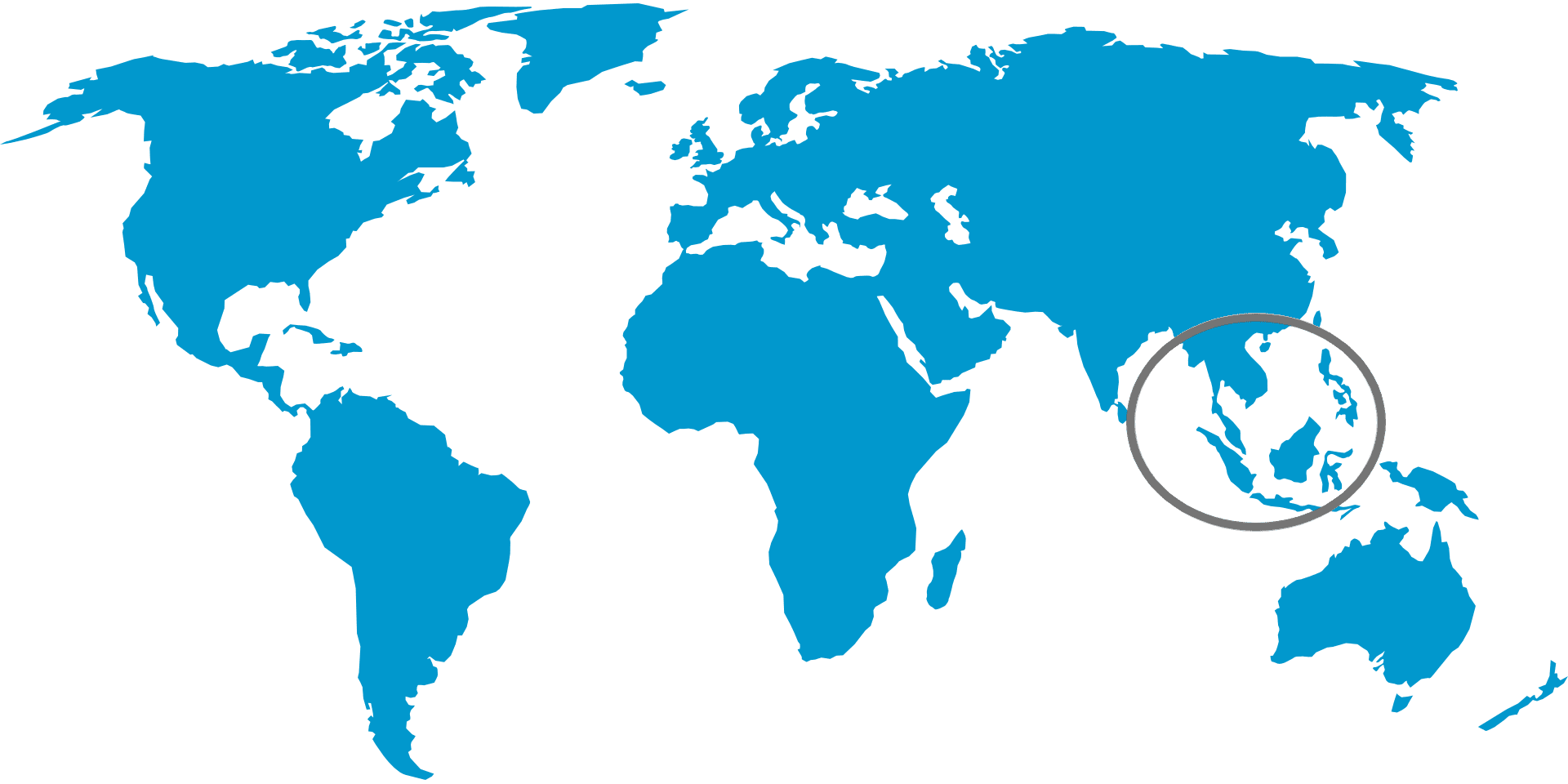 Not sure who to support? Let us help you! By choosing this profile you allow a local ETF Coordinator to meet a need that is either very urgent or unsuitable to be posted on a public site (this is actually very common). This option also allows you to receive a personal thank you for your gift informing you how your donation was applied.
Your consideration is greatly appreciated!