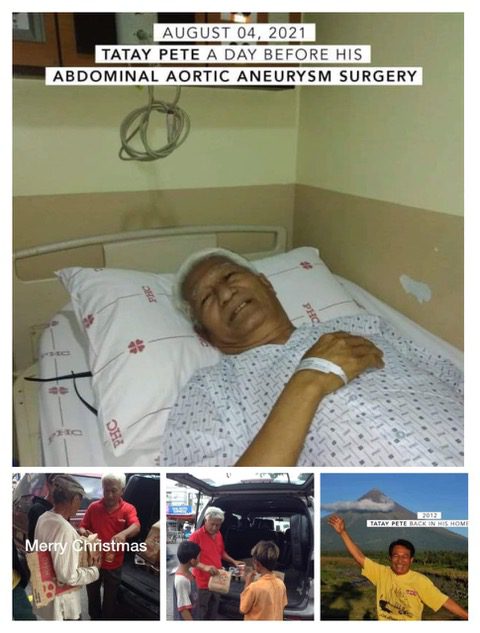 Dear Brothers and Sisters,
Greetings of peace!
We, sisters by blood and in faith - Jennie, Tina, and Jona are disciples of ICOC Philippines for 21 years. We would like to humbly ask for your help.
Last August 05, 2021, our 74-year-old father, Pedrito "Pete" , had abdominal aortic aneurysm surgery at the Philippine Heart Center. After many surgeries, our father, sadly passed away. The medical treatments that our father underwent were very costly and now that he has passed we are working towards paying the debt while also juggling funeral expenses and our own finances. It has been a very difficult road for us and we are kindly seeking your support. May God bless!
Thanks to generous ETF donors,
this need has been met!