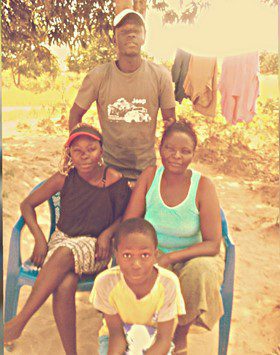 Angelina, is a widow with three children. She met disciples in 2020 through some Bible study meetings that took place in her neighborhood. It was during this period that she received the invitation to study the Bible and later gave her life to Christ.
Angelina is a merchant, an activity she carried out in the public square to support her family. In mid-2021, she faced serious health problems, a situation that left her without the strength to continue her activity as a trader, as well as creating immense difficulties to support her family. Because of this, two of her three children were unable to continue their studies.
We ask for help of $1000 to help her rent a better house because where she currently lacks electricity, help with her children's studies, food and her commerce.
Thank you so much for your love and generosity.