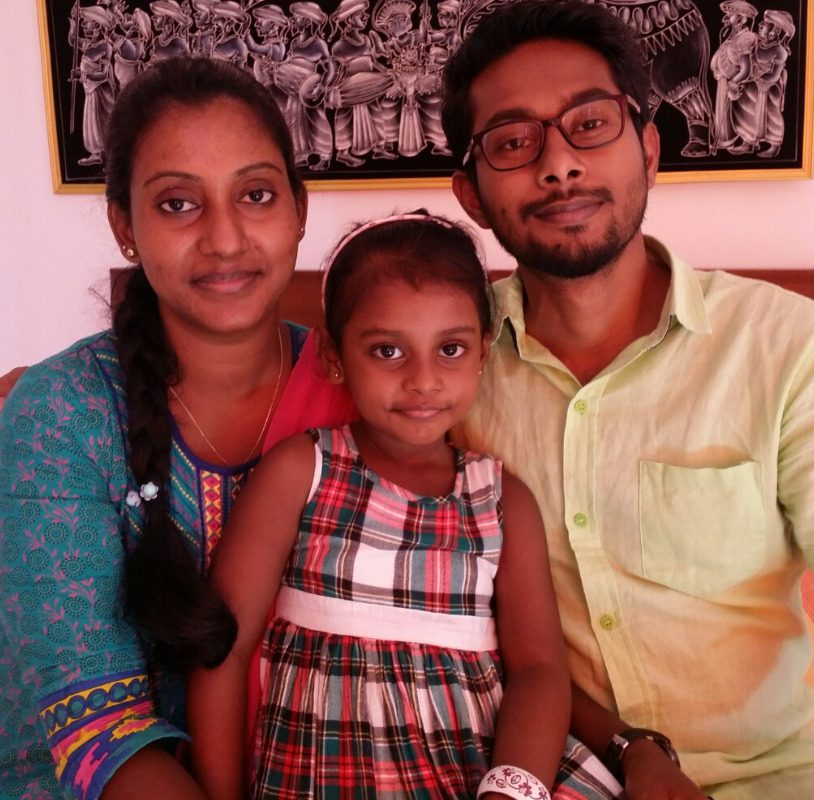 Andrew and his wife Esther have been faithful disciples of the Ceylon Christian Church for over a year. While Andrew is employed full time in an organization as a Quality Evaluator, his wife takes care of their 5 year old daughter Sofia's needs.
They have been extremely disciplined in their financial management and have been an example by living within their means even during very difficult times.
The current economic situation is the country has made them stretch to the maximum and they are struggling to manage their basic expenses. Thereby they are reaching out for help to manage their food, medical and utility bills.
Thanks to generous ETF donors, this need has been met!