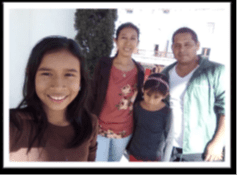 Aldo and his wife Patricia have been faithful disciples for five and fourteen years respectively. They have two young daughters and their entire family is an indispensable part of their small congregation of twelve in Leon, Nicaragua. Due to the devastating economic situation in Nicaragua, both Aldo and Patricia have been unemployed since June 2020. Thanks to the generosity of family, friends, and the church they have manged to get by.
However, their need for food, basic utilities, and medicine have exceeded the limitations of their humble supports and they need help. They are requesting funding to assist them basic needs for a month as they continue to search for employment. Your consideration and support will make a great difference to this family.
Thanks to generous ETF donors,
this need has been met!