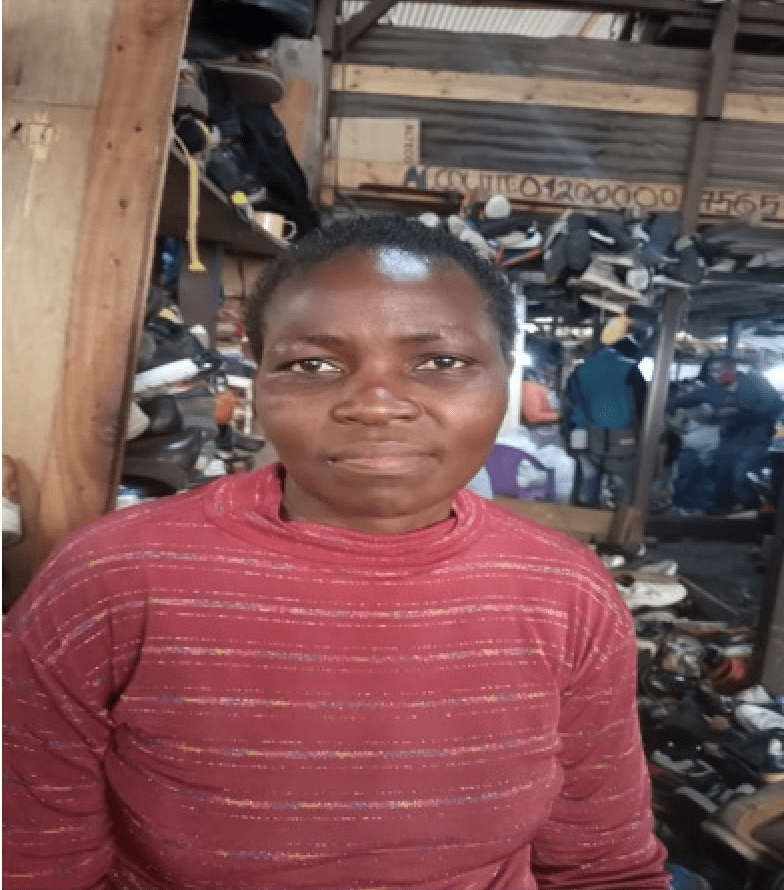 Agripina was baptized on April 14, 1992 and is a mother of 3, ages 21, 16, and 8. In February 2021 while she had gone to do work at a small business in Gikomba, her husband took his stuff and left her, leaving her to fend for her family. She has to take care of rent which is $900 USD.
She did not know where to go, but luckily with the help of disciples she was able to move into a one bedroom house with her children. She is a business woman, but Covid-19 has caused a strain on her. She has had a lot to deal with and a lot of things to pay for. With two of her kids in school, one in high school and the other in Primary, it has been hard paying their tuition. It has also been tough in Gikomba (where she works) due to the constant fires that burn her stock of goods.
It has been tough providing food, rent, school fees, and other needs for her children. The money she brings in from her business is not enough to support everything. She is asking for $750 to help take care of her needs.